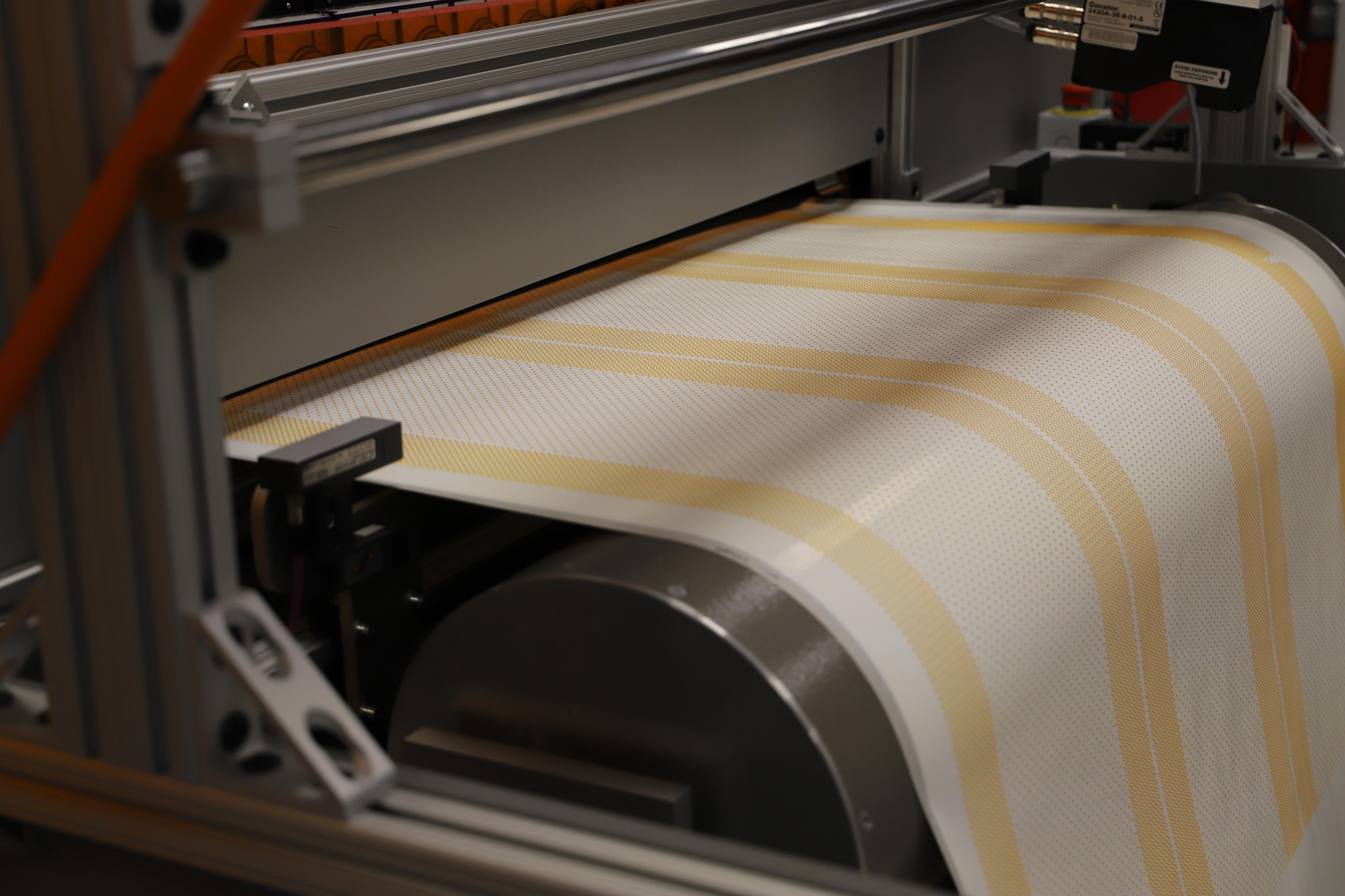 The Henkel Corporation and Aqua Membranes have introduced a printed spacer technology for spiral-wound element design and manufacturing, eliminating the need for conventional plastic mesh feed spacers by printing spacer patterns directly onto flat sheet membrane materials.
The spacer patterns have the potential to reduce fouling and scaling in the element and offer a more open water flow channel, which reduces energy consumption during the water filtration process.
Craig Beckman, CEO of Aqua Membranes, said: "Unlike traditional membrane spacers that trap particles and biofilm within the mesh and create high pressure drop, our 3D-printed spacers can optimise flow patterns and turbulence through the membrane element."
Conventional extruded plastic mesh spacers take up valuable space between membrane leaves. Their closed structure creates a demanding flow path that requires high pressure to move water through an element, which must be frequently cleaned due to fouling. By printing feed spacer patterns directly onto flat sheet membrane, element manufacturers can reduce the thickness of each spacer, fitting more layers into the element, expanding available surface area inside the membrane element by 20–40%.
Henkel representatives will be introducing the technology, at Aqua Membranes' booth #102 at the 2021 Membrane Technology Conference & Exposition which starts this week in West Palm Beach, Florida.