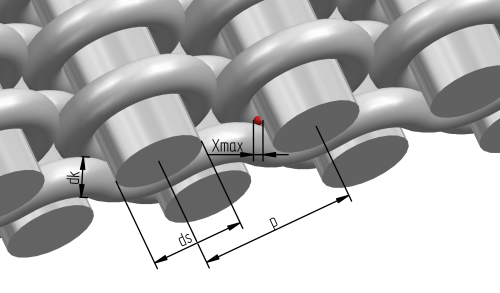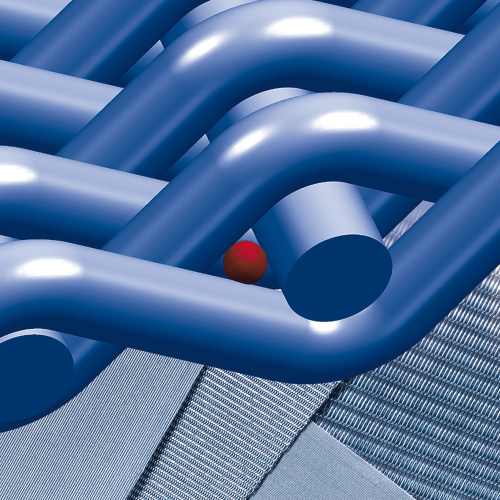 The MINIMESH® S metal filter cloth specifications attain a precise cut-point and stability that was previously unattainable.
MINIMESH® S metal filter cloth specifications are no longer defined by nominal and absolute micron retention but by geometric pore size. A characteristic value is determined for the geometric pore and describes the diameter of a round sphere that is just able to pass through the wire mesh.
The new metal filter generation MINIMESH® S enables filter elements to be designed beforehand, in accordance to the requirements of the user. The woven filter cloth thus can be immediately manufactured for the system at hand without having to conduct time-consuming and costly trials.
MINIMESH® RPD HIFLO-S
In addition to the MINIMESH® S filter cloth, Haver & Boecker has developed a completely new high performance filter cloth with three-dimensional weave technology. The open surface over an area is significantly increased due to the weaving structure. The medium's flow-through rate can be doubled when compared to conventional filter cloth having the same pore size, for example the MINIMESH® DTW-S.
As is the case for all MINIMESH® S filter cloths, the pore size can be calculated beforehand. With these "precision pores" it is possible to attain a higher separation effect and shape stability. The pore size within a batch can be calibrated as desired from 5 µm to 40 µm.