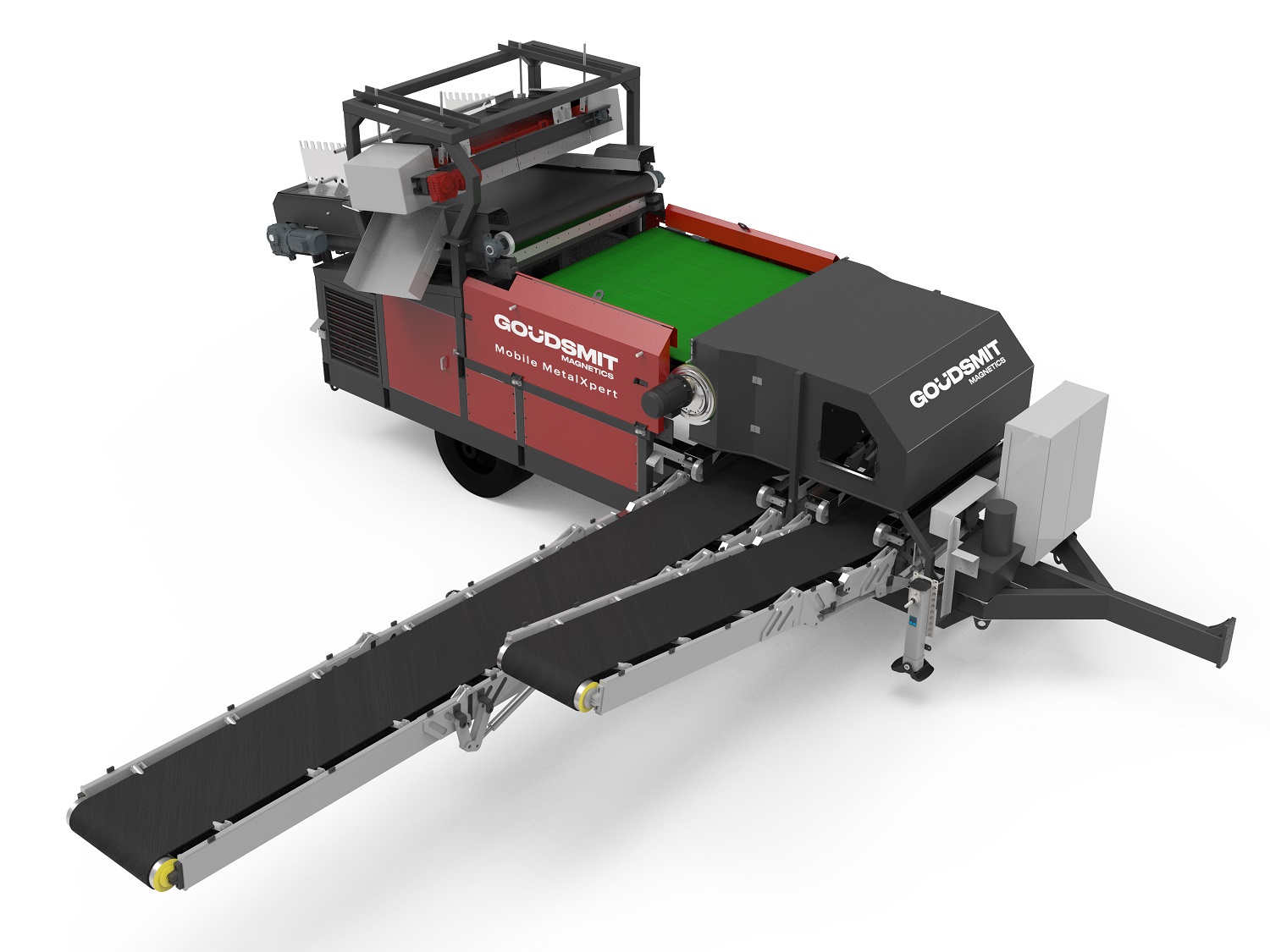 Dutch recycling equipment manufacturer, Goudsmit Magneticsand German company Sortatec have collaborated to produce a mobile metal separator, the Goudsmit Mobile MetalXpert, which separates both ferrous and non-ferrous metals from bulk flows.
The magnetic separator is designed for coarse bulk flows such as shredded wood. Both ferrous and non-ferrous parts must be removed and this leaves three separate material flows – ferrous, non-ferrous and clean (inert) bulk material – which is suitable for reuse. In addition to wood, the mobile machine is also suitable for construction and demolition waste, refuse-derived fuels and industrial waste.
A spreading plate breaks up the bulk and distributes the material evenly over the angled feeder belt. This monolayer allows the use of an overbelt magnet that separates the iron parts and diverts them. The metal separator has a capacity of 100 m3/hour. Then the bulk is transported to a 2 m wide eddy current separator where a 2000 mm wide 22HI rotor, spinning at 3000 revolutions per minute separates the non-ferrous metals from the bulk material. Goudsmit Magnetics and Sortatecwill jointly demonstrate the Goudsmit Mobile MetalXpert at the Recycling AKTIV exhibition, which will take place in Karlsruhe, Germany (outdoor area, stand F356) from 5-7 September.