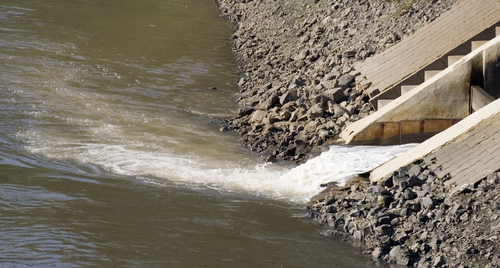 According to a new statement from Frost & Sullivan, the global economic downturn is proving to be good news for the sustainable water and wastewater treatment technology markets, especially in areas such as energy efficiency, waste reduction, water recover, water resuse and recycling. It's believed that the sustainable side to the industry will become more commonplace in the water industry in the next few years.
But why now? The economic downturn has cut or reduced investment in large scale water infrastructure projects that are modelled on a more traditional manipulation of the water cycle. As the funding for these projects has dried up, project managers and investors alike have turned to sustainable water and wastewater treatment. According to Frost & Sullivan research manager Harry Royan, "Sustainable water and wastewater treatment technologies with strong green credentials are increasingly finding favour on account of key tangible benefits: higher levels of energy and treatment efficiency, protecting sensitive ecological habitats and wildlife, generate renewable energy and/or reduce the carbon footprint of treatment facilities." As well as the cost reduction associated with water recycling, reuse and waste reduction.
While pricing for sustainable solutions is still beyond the reach for some sectors of the market, Frost & Sullivan believe that more strategic alliances will be the way forward to make the technology more affordable - to use and to produce.