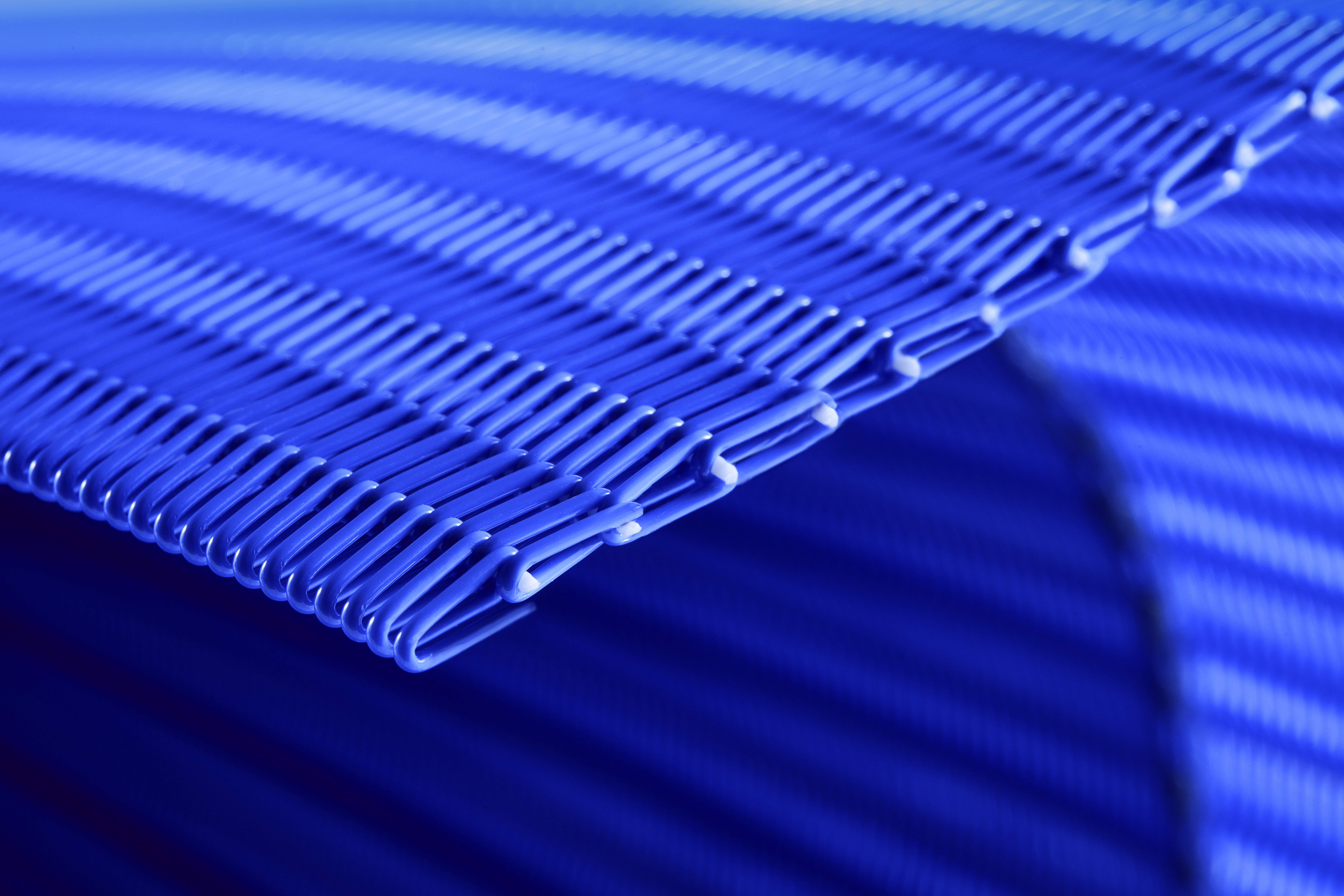 GKD will showcase its process belt solutions for sewage sludge dewatering and drying, as well as new fine and superfine mesh for water filtration, at IFAT 2018 in Munich on 14-18 May. The company will also present its spiral belt solutions for sludge dewatering applications.
The spiral belts for pre-dewatering and belt presses will be on show for the first time at the IFAT fair. With this belt type, the company now offers a solution for applications with complicated sludges, such as those typically encountered in the paper industry. The seamless belt is said to guarantee efficient dewatering when processing fibrous sludges, as its design compensates for screen warpage. A specific post-treatment significantly reduces elongation of the belts in the process and – unlike conventional belts – eliminates the need of having to repeatedly re-adjust the belt tension during fitting.
GKD has also fitted its established filter belt type 1003 with an integrated wear indicator. A contrasting-colored core in the polyester rmonofilament acts as an indicator of mechanical abrasion. This allows customers to detect early on any incorrect adjustments in the system environment after the belt has been fitted, which in turn causes wear to the belt. The wear indicator also guarantees a high degree of planning reliability in day-to-day operations, as the degree of process-based wear is displayed. This helps prevent belt damage, avoid unplanned downtimes resulting in expensive production losses and plan belt changes effectively. 
The company will also show its dryer belts for high- and low-temperature applications. Measuring up to 8 m wide and 200 m long, the shrink-resistant belts are said to guarantee both cost-saving and environmentally friendly sewage sludge drying. The belts offer excellent dimensional stability and are suitable for temperatures up to 150°C in high-temperature dryers or up to 110°C in low-temperature dryers, GKD reports. Depending on the application, the tailor-made belts are produced from polyester, PPC or have bronze wires interwoven in the running direction for protection from electrostatic charges.