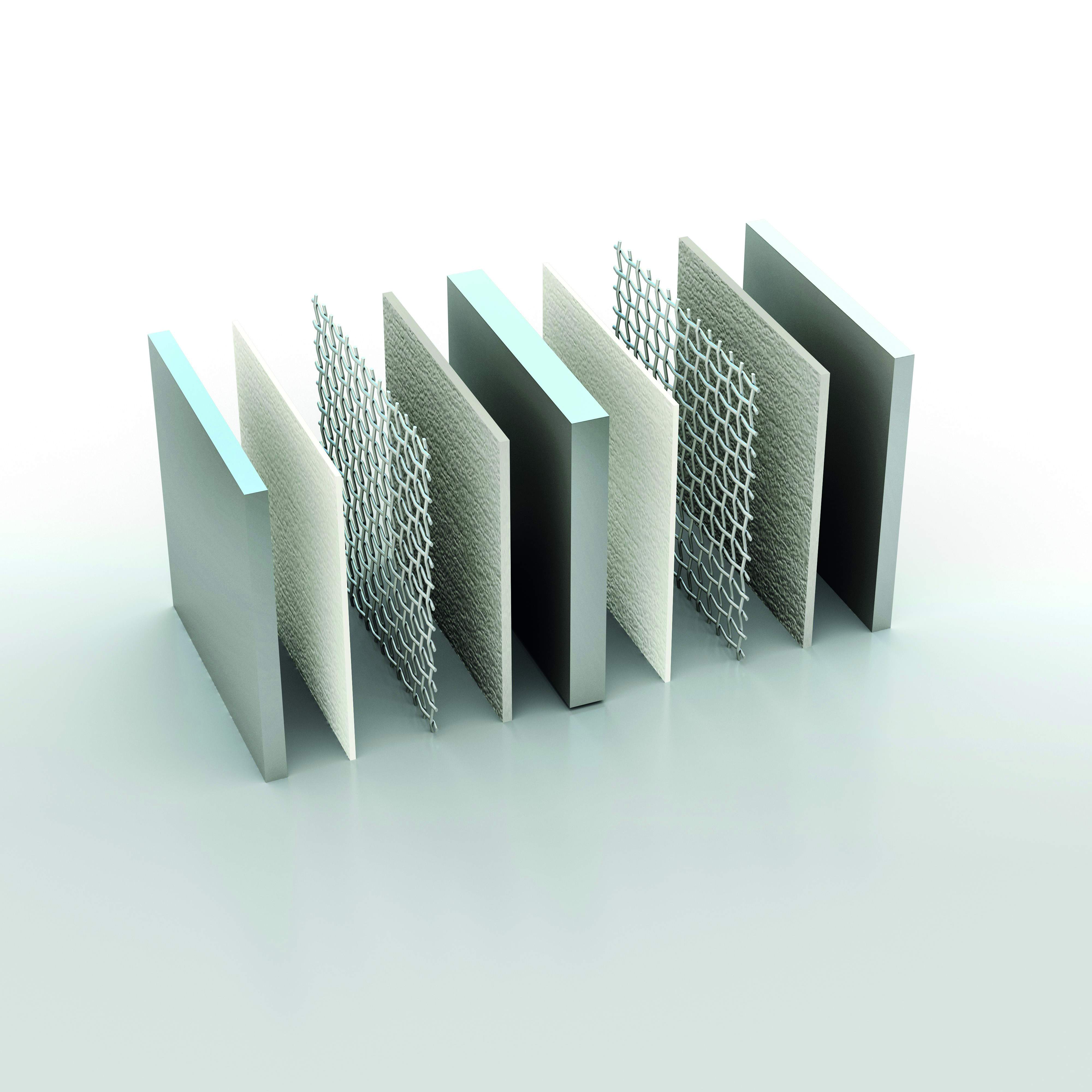 GKD supplies metal and hybrid meshes for many components and systems in the automotive industry.
The mesh is used as filters or for the protection of components. Alongside engine control, transmissions or valves, the meshes are also used for braking, oil, fuel and exhaust gas systems. GKD's three-dimensional volumetric mesh protects the turbocharger from mechanical damage through particles in low-pressure (LP) exhaust gas recirculation.
Shielding In addition, GKD manufactures shielding meshes for protection against electromagnetic radiation. Manufacturers of aircraft and consumer electronics all over the world rely on sophisticated shielding solutions. GKD is working on fuel cell developments in e-mobility solutions.