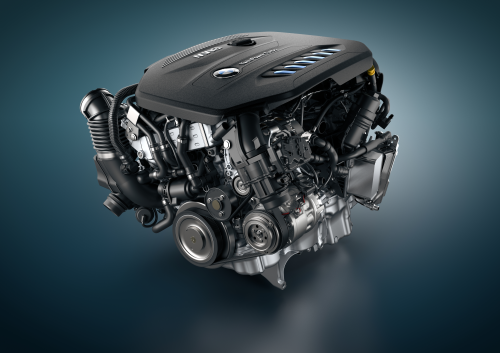 The two companies have developed a product which combines special gasket and filter media in a single, ready-to-install component.
Low-pressure exhaust gas recirculation (LP EGR) filters are essential to protect the components on the clean-air side of the particulate filter against damage from particles from the combustion process, and to protect upstream ceramic exhaust gas filters. GKD's Volumetric Mesh answers both of these challenges, combining minimum pressure loss with maximum particle retention. Thanks to its special 3D mesh structure, this filter mesh is significantly thicker than, for example, square mesh. In this way, Volumetric Mesh combines 70% more mesh volume for the same amount of material with substantially lower pressure loss and a considerably broader and higher degree of particle separation, reports GKD.
The gasket and filter system developed by GKD and ElringKlinger for the six-cylinder diesel engine guarantees a pressure loss of less than six miilibars at a specified mass flow of over 80 kg/h. All particles above the size of 200 μm are reliably filtered out before the EGR low pressure loop. With sustained resistance to temperatures of 800°C and upwards, and to acidic diesel condensates and to the thermo-mechanical stresses that prevail in all operating conditions, the system meets the requirements for long-term durability.