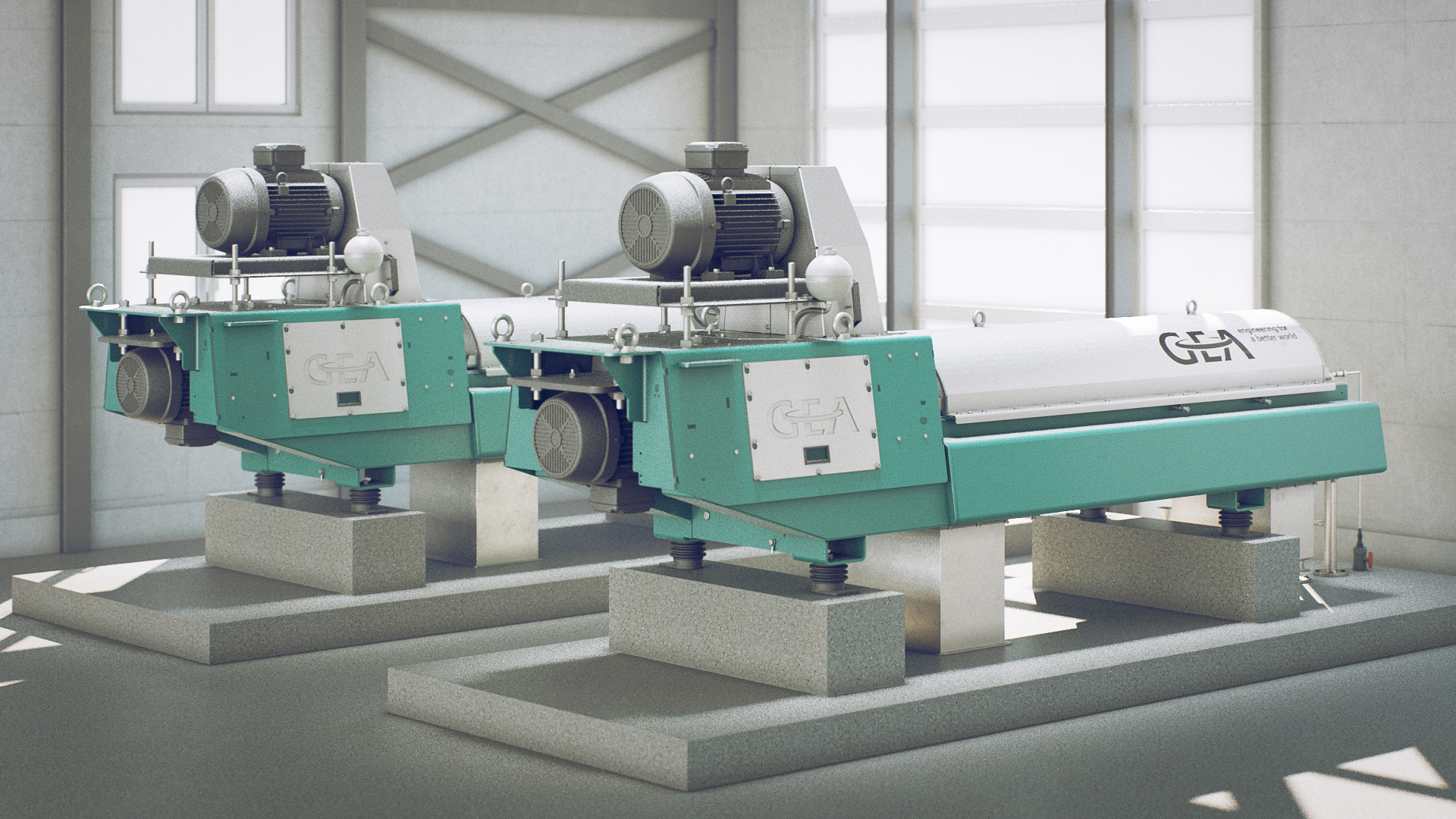 At IFAT 2018, 14-18 May in Munich, GEA will present its technologies for reclaiming energy and reusable materials from wastewater, sludge, manure and fermentation residues under the theme 'We help to protect, feed and power the world.' 
The company will showcase its environmental decanter lines, which have been developed for use in communal and industrial wastewater treatment and for preparation of manure and fermentation residues. According to GEA, these systems combine high output capacity with maintenance-free, energy-saving operation, and guarantee economically-sound sewage treatment plant operation. The systems are designed to offer efficient, economical solutions for communities, industry and agriculture, by reclaiming valuable reusable materials and energy from sludge, manure and fermentation residues. 
The GEA environmental decanter 'pro' line is suited to 'plug & play' integration into standardized processes as it needs little configuration to achieve optimal performance, requires low investment and has low life-cycle costs. Nine machine sizes with output capacities ranging from 1 m³/h to 120 m³/h are available, as skid, mobile or retrofit solutions.
The 'prime' lline offers individual solutions for highly complex preparation processes and large capacities. It comprises seven machine sizes with an output range from 15 m³/h to 300 m³/h. It makes use of GEA's patented varipond® control technology, which is designed to ensure reliable, cost-effective preliminary dewatering and thickening of primary and secondary sludge in consistent concentrations, even under fluctuating feed conditions. The varipond technology is also said to ensure energy-efficient, resource-efficient decanter start-up and shut-down subject to variable pond depths, without liquids overflowing to the solids side, and all the while using the maximum g-volume. The design has a smaller number of parts and thus reduced maintenance requirements. 
On the GEA IFAT stand virtual reality glasses will offer vistors the opportunity to dive into the inner workings of a decanter.