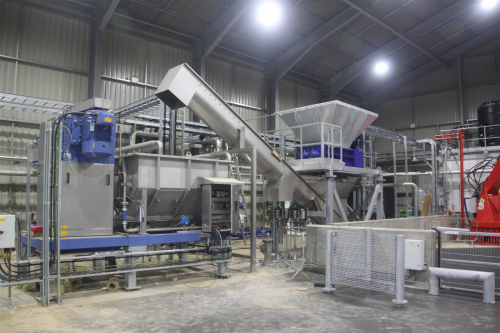 The Wasatch Resource Recovery (WRR) project in North Salt Lake City, Utah, has selected GE's Monsal anaerobic digestion technologies to convert food waste into biogas to generate renewable energy and fertilizer.
The first phase will generate up to 3,000 dekatherms a day of renewable natural gas (RNG). Once both phases are operational, WRR will supply enough RNG to meet the needs of approximately 40,000 people or 15,000 homes.
The WRR project, a joint venture between ALPRO Energy and Water and the South Davis Sewer District, will become a food waste digestion facility that will divert 180,000 tons of food waste per year from area landfills, extending the life of these landfills as well as reducing greenhouse gas emissions (the equivalent of taking 12,000 cars off the highway.)
Separation technology
GE's Re:Sep 2.0 separation technology will remove contaminants such as plastics and paper. GE will provide sequential gas mixing technology and a pump mixing system for the digestion tanks and heat exchangers for the heating process. Plastics, metals and glass will be recycled.
The organic material will be made into digestible slurry which will mix with other liquid wastes and be anaerobically digested to generate biogas and fertilizer. The biogas will be captured and purified, converted into RNG and fed into the nearby gas pipeline. The facility will utilize the biogas in the gas engines for power generation and heat recovery or export it to the grid.
The facility is scheduled to operate in 2018. The first phase of the project will process 180,000 tons per year of source separated organics, and the second phase will increase the capacity to 250,000 tons per year.