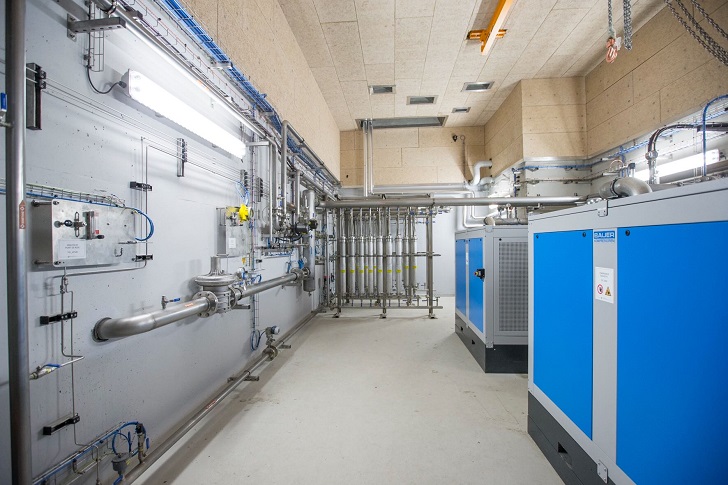 The Oakland wastewater treatment plant in Topeka, Kansas will generate up to 530 SCFM of pipeline-ready renewable natural gas (RNG) each year with Suez Methanis membrane biogas upgrading.
The project, which marks the first North American installation of Methanis, will not only offset the operating costs at the plant, but also generate additional revenue from the sale of renewable natural gas.
Biogas is the byproduct of the biological decomposition of organic matter through anaerobic digestion (AD). Methanis takes the generated biogas and purifies it to pipeline quality RNG. The system will capture more than 99% of the methane within the raw biogas, resulting in RNG that can be injected directly into pipelines, offsetting the consumption of fossil fuel natural gas.
"Biogas capture gives us a way to generate a long-term revenue stream from what would have been a waste product," said Michelle Neiswender, Project Manager for the City of Topeka. "It's good for rate payers, and good for the environment."
"With this technology, the plant will be able to convert approximately 700 cubic feet per minute of biogas into clean, renewable natural gas," said Kevin Cassidy global business leader for Suez Water Technologies & Solutions. "It's an impressive project highlighting significant environmental and economic benefit."