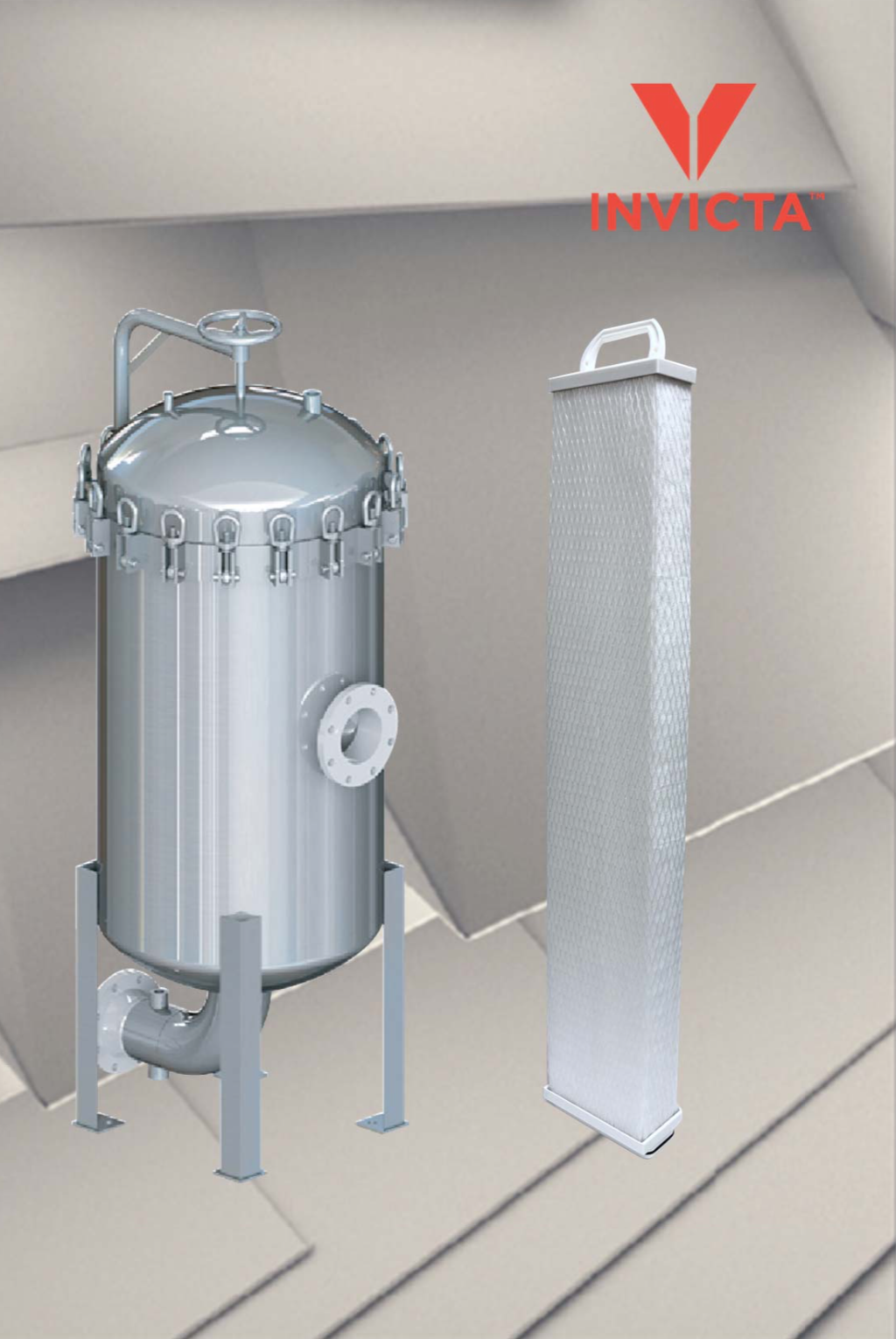 The Filtration Technology Corporation (FTC) has launched Invicta, the first trapezoidal liquid-solids filter cartridge and vessel system on the market.
Invicta's design and technology offers an alternative to conventional cylindrical filtration systems. The trapezoidal, coreless, compact design allows more elements to be placed in a vessel. This results in lower clean pressure drop, higher solids loading capacity and a longer life.
Cylindrical filter designs take up space in filter vessels, but the trapezoidal shape of Invicta allows for improved element packing density by minimising unused space to maximise the effective filter media surface area in a pressure vessel. The company says Invicta delivers up to 176% (2.76 times) more effective surface area compared to cylindrical filters in the same footprint.
Invicta features a large nozzle open area that allows for higher flow rates and lower clean pressure drop.  Its coreless design maintains its pleat density while in service, so the entire surface area is effective throughout the filter's life. The flexible design of the Invicta system allows for vertical orientation where footprint is an issue or for a horizontal orientation.