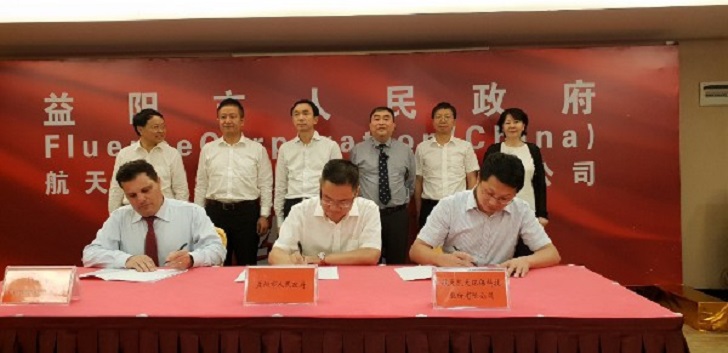 Fluence Corp Ltd has signed a tripartite framework agreement with the Yiyang City Government and local partner Hunan Aerospace Kaitian Environmental Technology Company Ltd for the deployment of three Aspiral™ smart-packaged MABR-based units (formerly known as C-MABR).
"Securing this agreement so quickly after the sale of the first Aspiral unit with Kaitian in this province reinforces our China partner strategy," said Henry Charrabé, managing director and CEO of Fluence. "Obtaining the potential endorsement from the Yiyang City Government would be the next key milestone for our growth in China, opening the door for other provincial governments to adopt Aspiral as the standard for rural wastewater treatment."
The Aspiral units contracted so far under the tripartite framework agreement will be deployed across three districts in Yiyang City, the first of which is undergoing installation and will be operational in Xielingang Township, New High Tech District, by the end of July.
Following successful deployment of the three sites, Fluence's Aspiral solution could be endorsed by the Yiyang City Government to help meet its future planning requirements in order to comply by 2020 with the Chinese Government's 13th five-year plan.