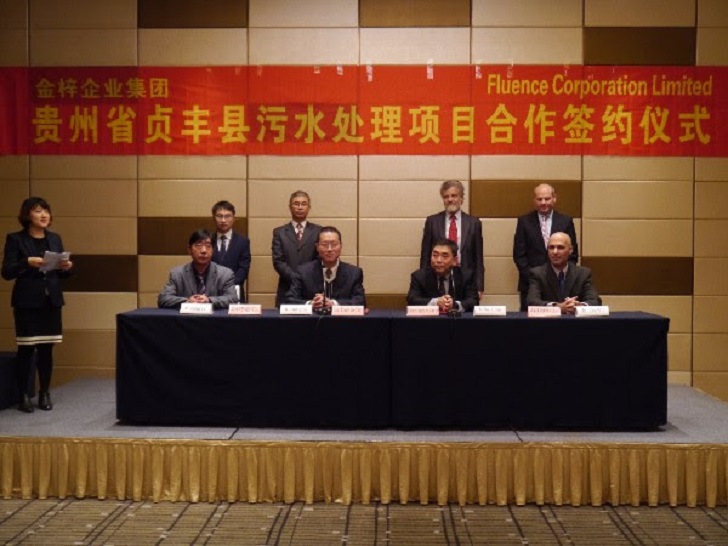 Fluence, a developer of decentralized water and wastewater treatment solutions, has signed a framework agreement with partner Jiangsu Jinzi Environmental Science and Technology Company to deliver six Smart Packaged wastewater treatment plants based on its membrane aerated biofilm reactor (MABR) technology.
The wastewater treatment projects are part of a public/private partnership in China's Guizhou Province.
The agreement encompasses a total of six wastewater plants designed to deploy Containerised Smart Packaged MABR (C-MABR) technology of 600-1,000 m3/day. The plants, part of a multi-million-dollar order, are expected to start operations during 2018.           
Jinzi, headquartered in Changzhou, Jiangsu Province, specializes in environmental management and ecological restoration. The company is Fluence's preferred partner for Guizhou Province and Changzhou City, states Henry Charrabé, Managing Director and CEO of Fluence.
"This multi-plant agreement is evidence that our partners are now ramping up deployment of our MABR treatment solutions and is further proof of our strategy to deploy Smart Packaged C-MABR systems in China," he says.
The Chinese Government's 13th five-year plan targets improved water quality nationwide by 2030. It mandates that local city officials improve sewage capacity and treatment, from 10% of treated rural wastewater currently to 70% treated rural wastewater.