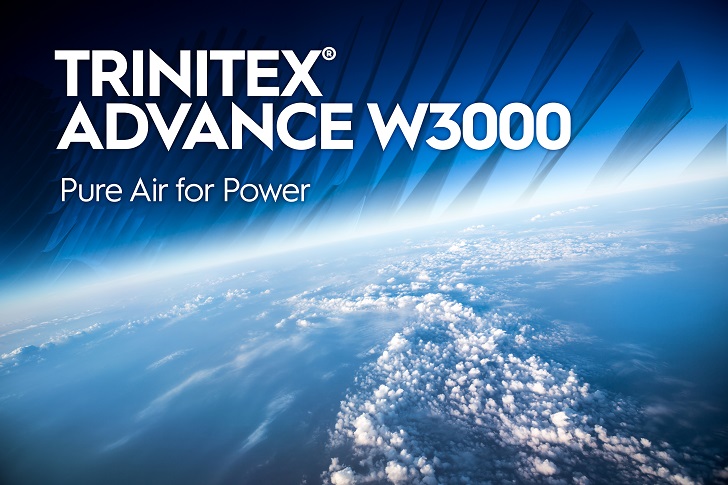 Fiber-based materials manufacturer Ahlstrom-Munksjö has launched Ahlstrom-Munksjö Trinitex® Advance W3000, a filtration media designed for pulse jet gas turbine applications. The media combines EPA (Efficiency Particulate Air) efficiencies, while delivering protection to the gas turbine, especially humid or industrial environments.
The Advance W3000 is designed to deliver high particulate removal efficiency, reducing corrosion and fouling and high efficiency at a low level of pressure drop to minimize energy consumption. 
The W3000 is the first product on the Trinitex Advance platform, designed to purify air for different industrial applications. From this platform, a family of products will be built over time, all delivering EPA efficiencies and defined customer benefits in different market sectors across Industrial Filtration.