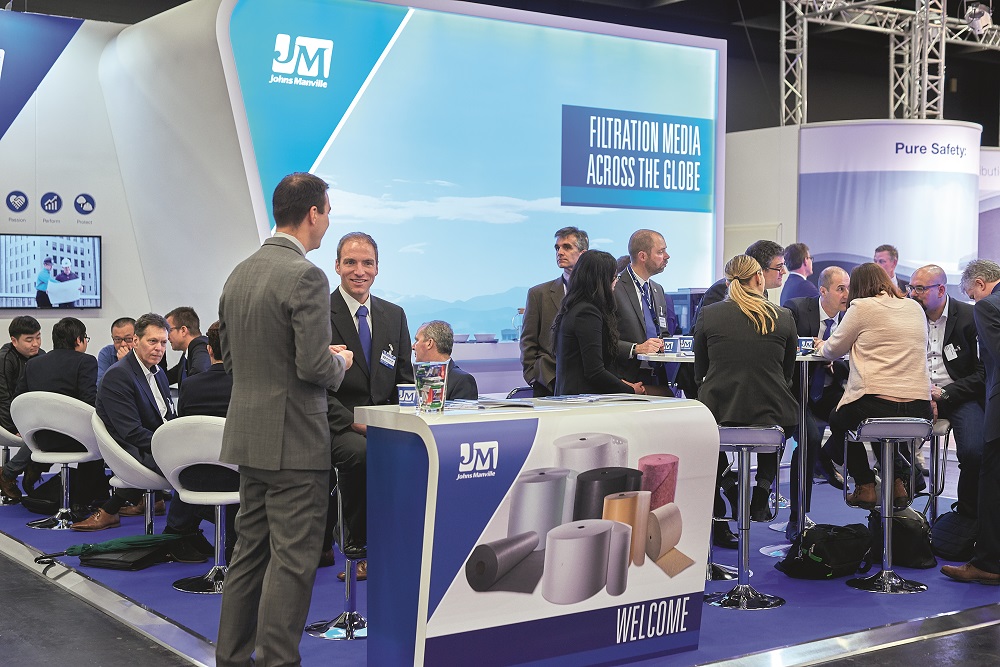 The organisers of FILTECH 2019 have booked extra space for the growing number of returning companies and first-time exhibitors attending the largest filtration event of the year.
The show will now be held on two hall levels at the KoelnMesse in Cologne, Germany, from 22 – 24 October 2019. It is an important event for those concerned with purchasing, selling, designing, improving or researching filtration and separation equipment and services.
Only a few weeks after FILTECH 2018, which took place in March, more than 260 companies had already booked their stands for FILTECH 2019. The 2018 show featured 380 exhibitors and 14,000 participants from 73 countries and ran alongside a three-day conference that attracted 534 experts and all those interested in the latest filtration and separation research from around the globe.
FILTECH 2018 saw an 8% increase in exhibitors and a 16% increase in total participants and also successfully extended its range and featured many closely associated industries, including adhesive applications, cutting, ultrasonic welding and sewing innovations as well as special machinery.
57% of the visitors were international guests and 34.5% of them came from non-European countries, such as Peru, Qatar, South Africa and Chile. A substantial increase was registered in the number of trade visitors from Turkey, Italy, USA, India, France, Japan, Korea.