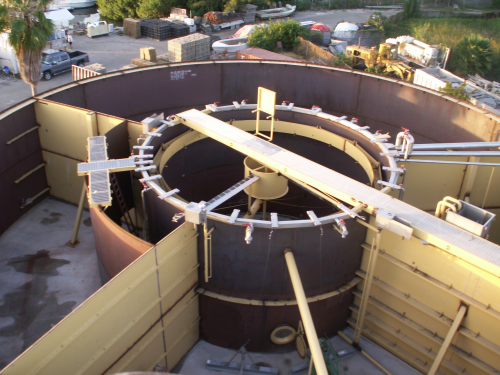 The project, which is designed to meet future capacity and nutrient removal requirements in the region's fragile marine environment, will include the installation of a DAVCO field-erected biological treatment plant, expanding capacity by 350 000 gallons per day (GPD) giving the utility a total treatment capacity of 850 000 GPD.
The three-stage biological nutrient removal (BNR) activated sludge plant includes steel outer walls 90 feet in diameter and 20.5 feet high. Evoqua will supply steel tanks, internal components for the wastewater plant, field erection, field painting and commissioning.
This plant is a continuation of 33-year relationship between KWRU and Evoqua's DAVCO product support team that began in 1983, when Evoqua supplied a 250 000 GPD extended aeration DAVCO field-erected treatment plant.
The new plant is expected to start up in early 2017.