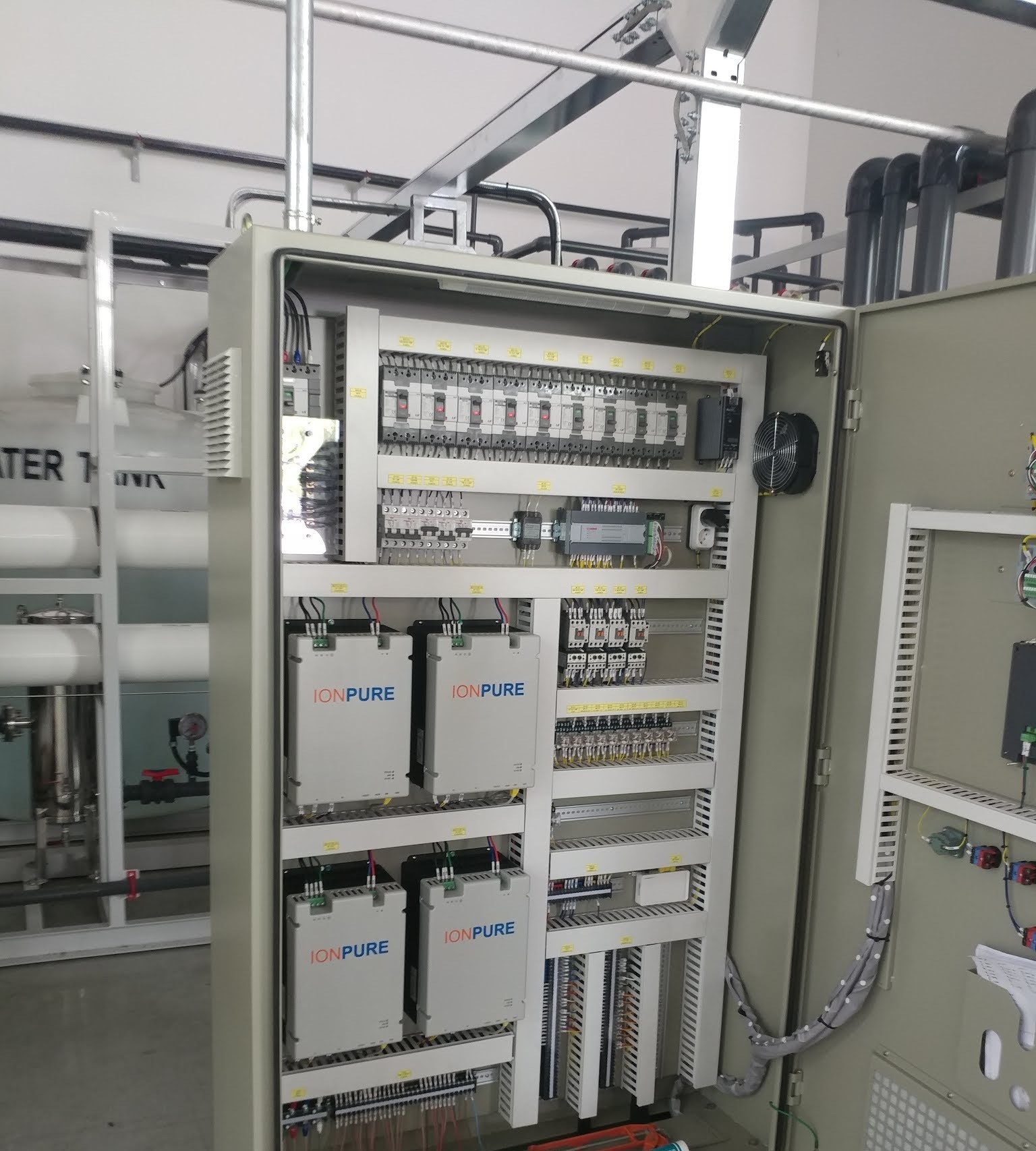 Manufacturer and designer of wastewater treatment systems, Evoqua Water Technologies, has increased efficiency and reduced plant footprint with its new strategy using design and control of Continuous Electrodeionization (CEDI) water systems.
Following recent design enhancements, many IonpureCEDI modules now require half the input voltage of previous generation CEDI modules and some can now be controlled in pairs by a single 3-phase DC power controller (DC3).
The new DC3 power supply, which provides 3-phase control, now combines microprocessor-controlled DC power optimisation with built-in electrical isolation and MODBUSTCP communication. Removing the need for a separate isolation transformer also reduces the space requirement for power controls and simplifies control wiring.
In addition, recent improvements in Ionpuremodule construction and resin optimisation have reduced the electrical resistance of LX and VNX CEDI units. This lowered their operating DC voltage and power consumption. Modules with a single pair of electrodes, such as the new VNX-Max and VNX-Mini, require DC current of no more than 7 amps, so that two modules may now be controlled in parallel by one 600VDC DC3 supply.