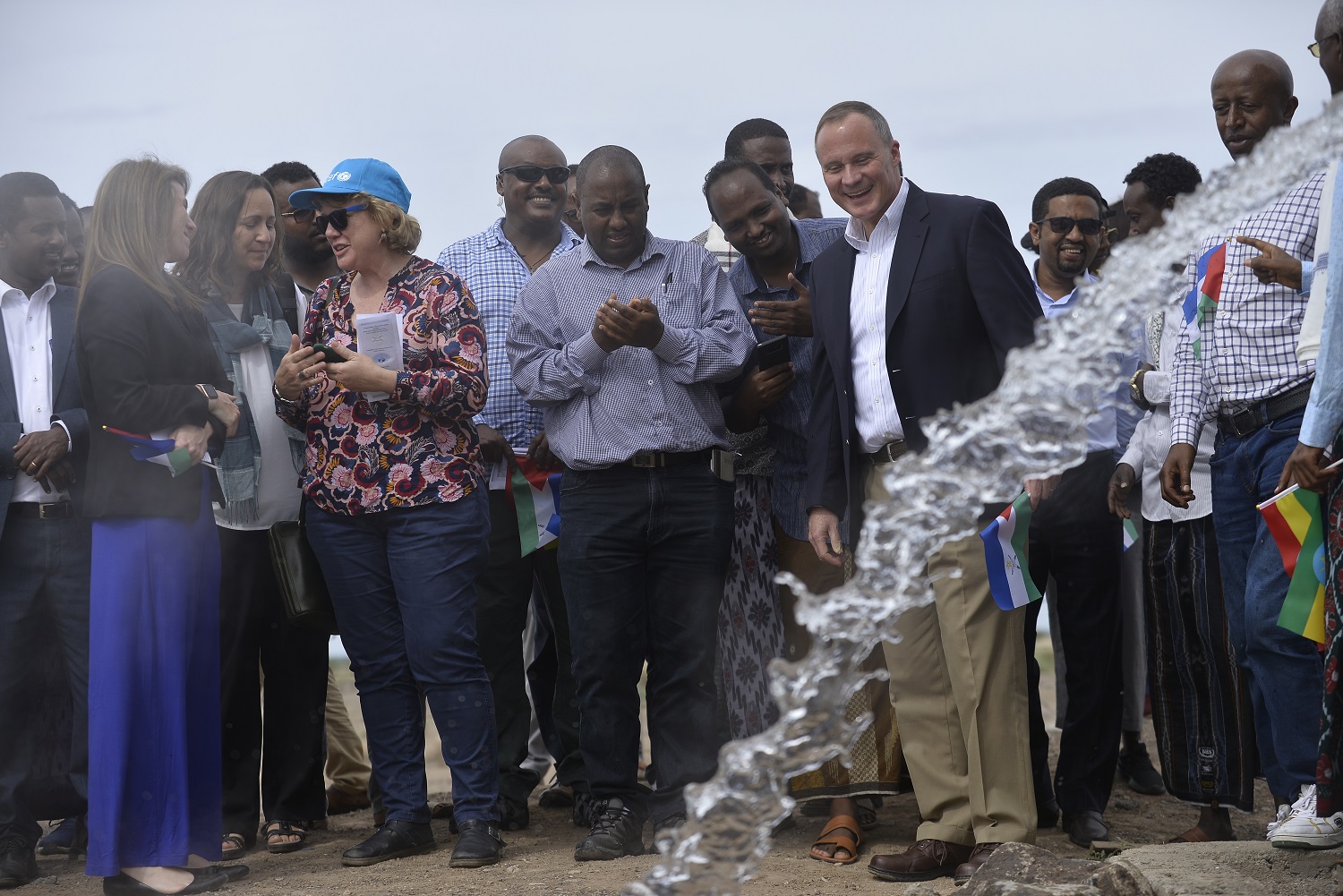 DuPont Water Solutions recently joined forces with USAID, CARE Ethiopia and Puretec Israel to provide clean, safe water to the community in the drought stricken village of Serdo in Ethiopia.
When a seal came off a capped water borehole, the water from the newly bored well was so heavily contaminated with fluoride and salt that it had to be sealed.
USAID, CARE Ethiopia, Puretec Israel and DuPont Water Solutions joined forces to build a solution that would sustain the community for decades.  Sixteen reverse osmosis (RO) elements were donated by DuPont to provide clean water to around 2,000 citizens. Following its commission last year, the Serdo water scheme is now providing 5,000 litres per hour of safe water, avoiding the need for lengthy walks to fetch it. The solution is sustainable through the technical training of regional water managers and community-based operators and technicians.
The US Ambassador to Ethiopia, Michael Raynor, who, along with the President turned on the tap to start the water flowing, said it would: "…alleviate a serious situation where this community simply did not have access to reliable and safe drinking water."
This YouTube video explains the project in more detail.
.