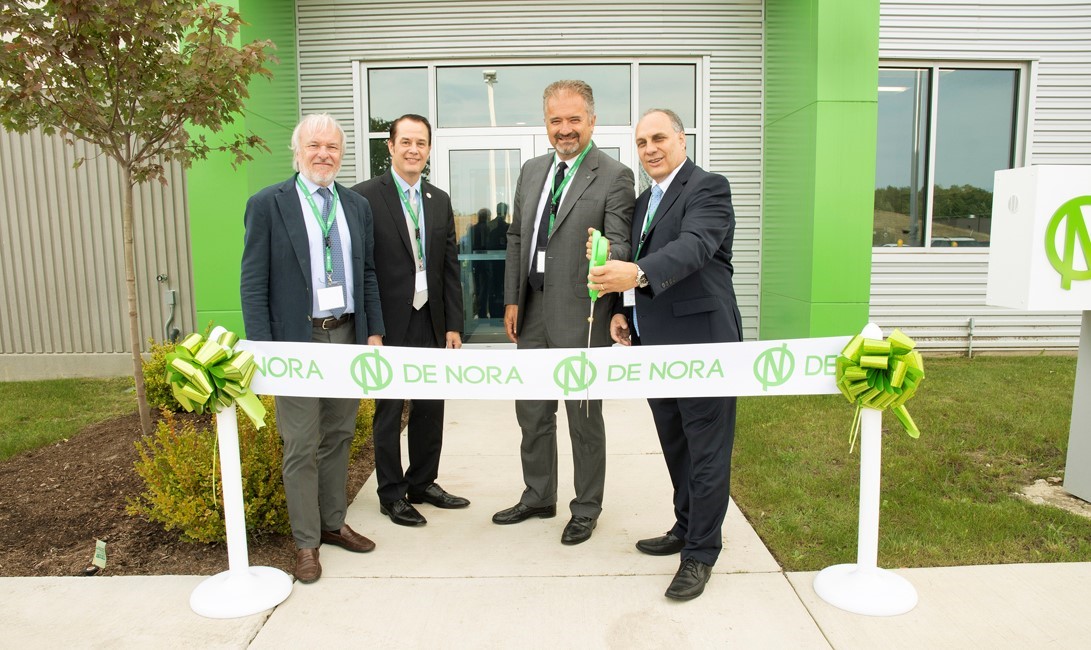 De Nora Water Technologies has inaugurated a US$29 million greenfield electrode manufacturing facility in Mentor, Ohio, USA.
The 110 000 sq ft energy- and water-efficient building has been designed for flexibility in production planning and will reduce lead time, optimize capacity and improve efficiency.
"This key investment in the US is an important step for De Nora as we grow into our vision of being a premier partner to our water and wastewater customers worldwide," said Dr Mirka Wilderer, De Nora Water Technologies CEO. "Our new facility in Ohio uses advanced technologies with low environmental impact and high energy efficiency with particular attention to the circular economy and the reduction of water consumption."
"In addition to needing a larger and technically more advanced plant that was in step with growth and business changes to benefit our customers, we also took the needs of our employees – the heart of our company – into consideration when choosing the location of the new plant," said Frank Tomaselli, president and chief regional officer of De Nora Tech. "We are pleased that all 160 employees made the move from the Chardon plant – built 50 years ago – to the new state-of-the-art facility in Mentor."
The 18-acre site has space for further expansion. An additional process line has already been approved and is planned for implementation in the next two years, increasing the covered area by 17 000 sq ft.