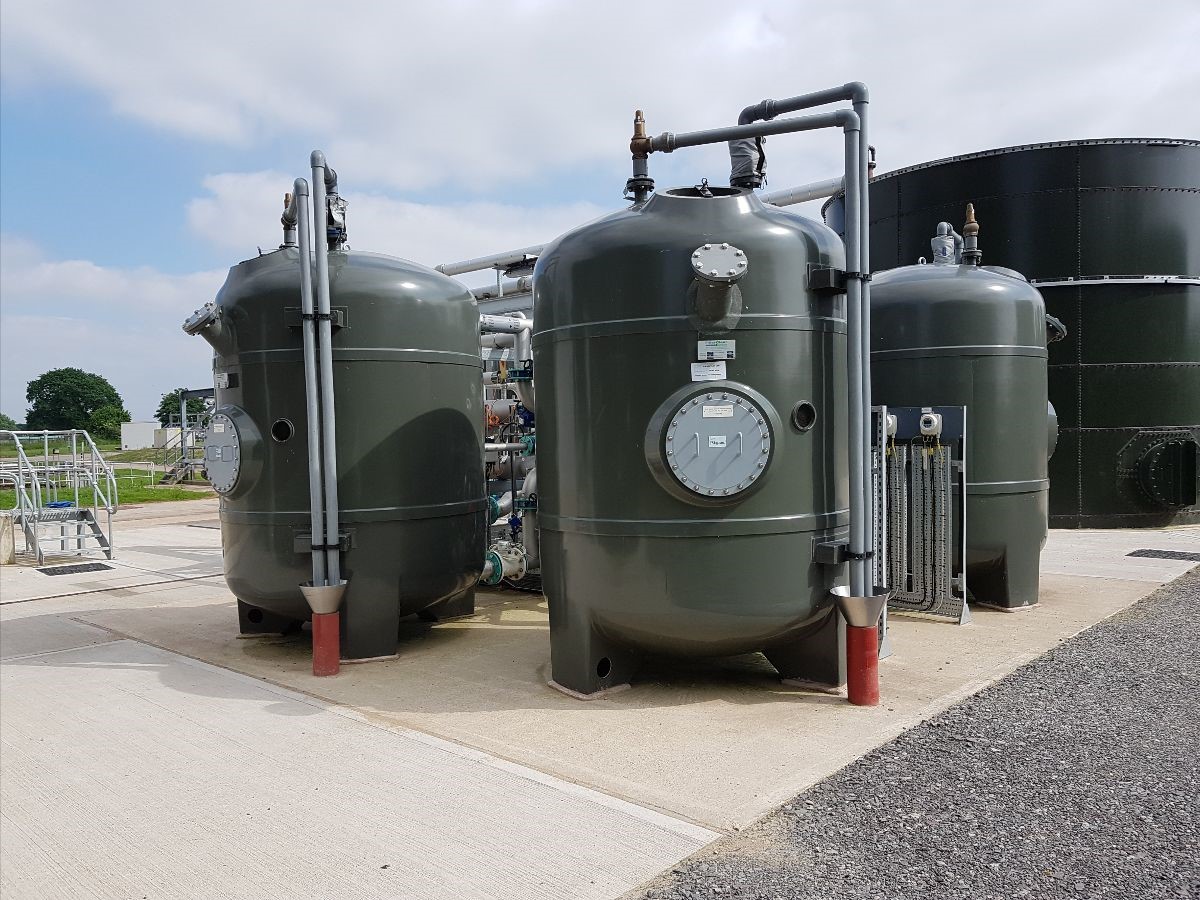 Three UK water companies have selected Bluewater Bio Ltd's FilterClear filtration technology in order to achieve compliance with tighter phosphorus consents.
Bluewater Bio will work with Severn Trent Water's capital delivery framework partner Costain/Stantec (CiM6) to provide a Tertiary Solids Removal (TSR) plant at Ledbury WwTW in Herefordshire. This is Bluewater Bio's fifth contract with Severn Trent for phosphorus removal.
Bluewater Bio will also deliver TSR plants for United Utilities' Barton WwTW and Dwr Cymru Welsh Water's Dyserth WwTW. Mott MacDonald Bentley is the nominated Tier 1 delivery partner for both of these projects. United Utilities and Welsh Water are new clients for Bluewater Bio.
FilterClear is a high-rate multimedia filtration technology, capable of treating flows ranging from 2 L/s to in excess of 1000 L/s. The technology utilizes the vessel headspace for flocculation, thereby eliminating the need to provide additional upstream flocculation with mechanical mixing stages. Additionally, the relatively low head loss offers operational cost savings against higher head systems.
Fergus Rooksby, commercial director of Bluewater Bio, said: "We are seeing that the technology is not only effective in meeting P consents below 0.5 mg/l TP, but also performs well on works that have a variable suspended solids load profile. Indeed, FilterClear's ability to handle higher levels of influent solids makes it an ideal candidate for trickling filter works, or on the back-end of secondary processes that are prone to occasional suspended solids peaks."
"Looking forward to AMP 7 we envisage there will be north of 700 schemes with tight phosphorus discharge consents, a market we feel we are in a strong position to capture a significant proportion of," added Rooksby.