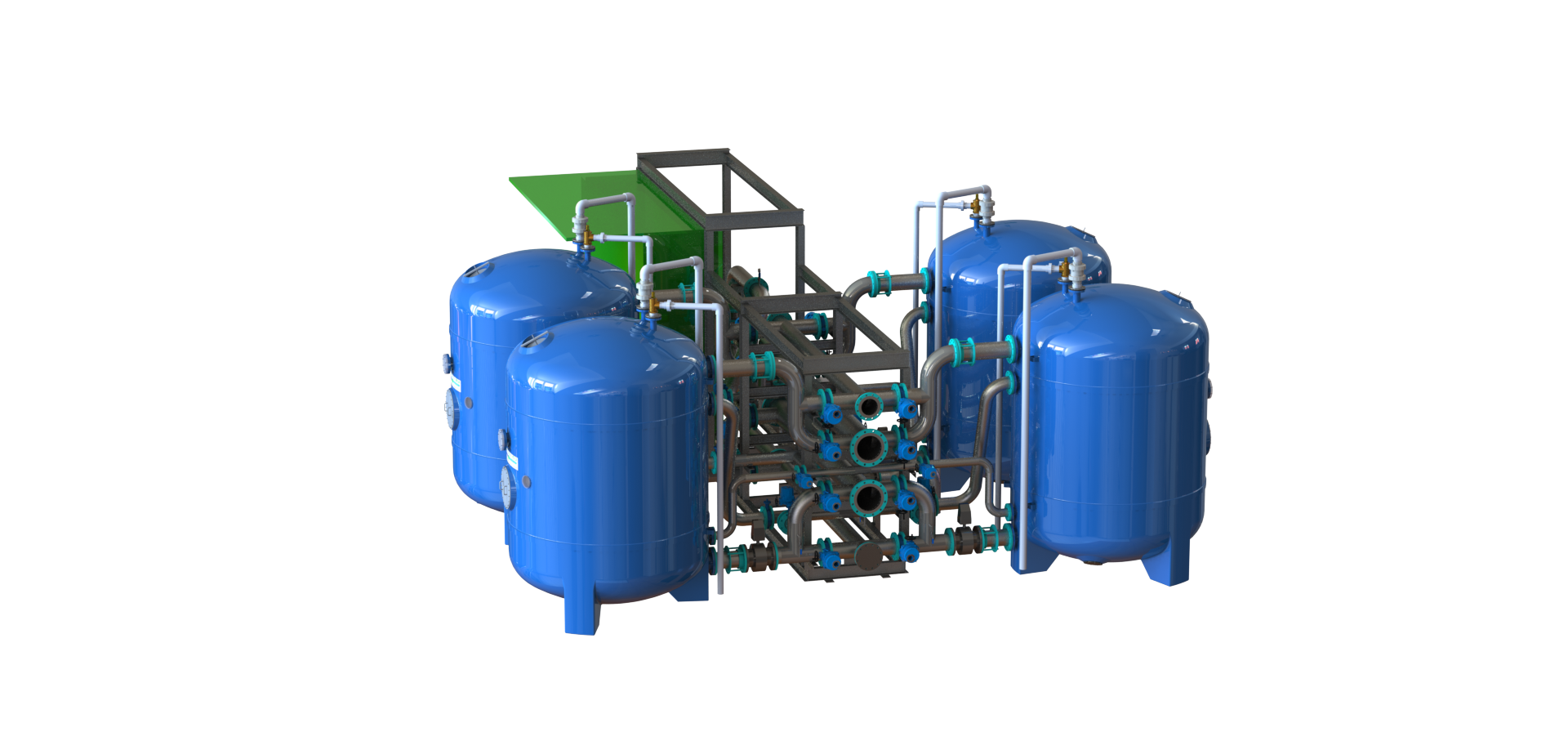 Bluewater Bio Ltd's FilterClear filtration technology has been selected by Severn Trent Water, through its key capital delivery partner Costain/Stantec, to provide a tertiary solids removal (TSR) plant at Brockhampton STW in Gloucestershire, UK.
In order to achieve compliance with the new consent of 0.25 mg/l for phosphorus, under the Water Framework Directive, Bluewater Bio will provide a fully automated 4v2340 tertiary solids removal plant. Bluewater Bio will design, manufacture, supply, install and commission a new TSR plant, with delivery scheduled for May 2018.
This is Bluewater Bio's second phosphorus removal scheme for Severn Trent Water in the past 12 months.
Fergus Rooksby, commercial director of Bluewater Bio, said: "This contract, in addition to our current contract at Codsall STWs in Staffordshire – due to be commissioned and operational in February 2018 –  allows us to showcase FilterClear as an ideal option for a chemical dosing approach to low phosphate concentration consents."
FilterClear high throughput multi-media filtration is both a modular and scalable process, treating flows ranging from 2 l/s to in excess of 1000 l/s.
Brockhampton STW is a medium sized activated sludge works, serving a population equivalent (PE) of 16 000. Once completed, the FilterClear solids removal plant will be capable of treating in excess of 116 l/s.