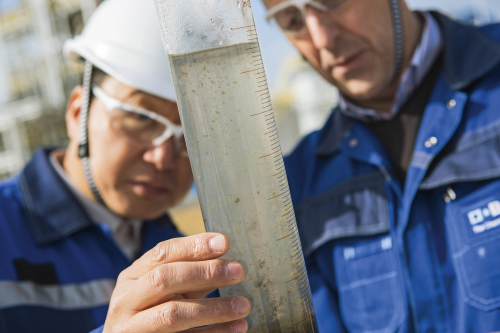 BASF has launched a new ultra-high molecular weight cationic powder flocculant range with Zetag Ultra for solid/liquid separation in industrial and municipal waste water treatment.
Zetag Ultra has been developed combining BASF's long-standing application expertise in water solutions with its extensive polymer research know-how, focusing on specific customer requirements while considering environmental aspects.
Zetag Ultra complements the existing BASF flocculant range to better serve future equipment trends in the dewatering market.Because of its effective bridging capabilities, Zetag Ultra shows advanced dewatering performance.
It offers strong floc integrity to withstand high shear forces which makes it especially effective for the use in centrifuge applications as well as for dissolved air flotation.
"Today industrial and municipal water treatment plants are challenged to achieve maximum performance under increasing cost pressure." said Marcus Fuest, global industry marketing water solutions.
"Zetag Ultra has proven its excellent performance in a variety of extensive plant trials worldwide. Our customers report that cake solids of dewatered sludge increased in average by 15%. Other customer cases show a significant dose saving of up to 20%. Furthermore the centrate has an improved capture rate."He called Zetag Ultra as 'the ultimate fit to answer our customers' needs'.
BASF's introduction is one of the highlights that will be featured at this year's IFAT 2014, the world's leading trade fair for water, sewage, waste and raw materials management, being held in Munich, Germany, from May 5-9, 2014.