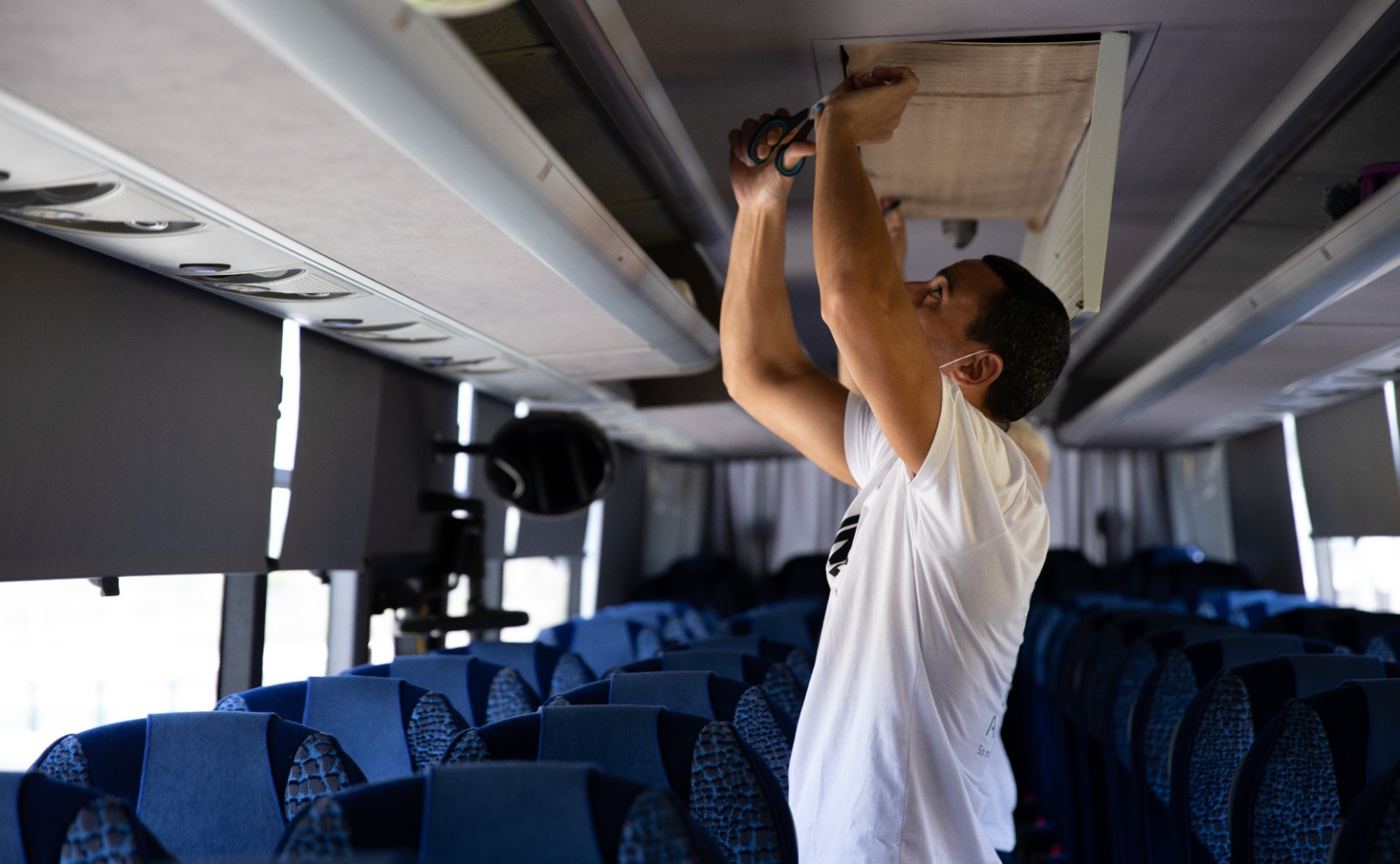 The Innovation Division of the A L Group, AVVIR, has introduced IN-EX, a cabin air filter made from sonochemical coating technology which is proven to be 99.15% efficient against Sars-Cov2 and other viruses and is designed for use in cars, buses, and houses.
Jointly developed with a team of scientists led by Bar-Ilan University Department of Chemistry's Aharon Gedanken and Ilana Perelshtein, the filter coating's sonochemical technology initiates a chemical reaction with ultrasonic energy.
Tested in third-party laboratories, the technology, which is often used in the medical industry, gives an extra layer of high level filtering to clear a small-to-midsize vehicle of viruses and bacteria in just 30-40 seconds. The filter is water-resistant and highly durable, it can withstand high temperatures and intense air flow, and curtails bad odours arising from bacterial growth. 
The IN-EX filter is simple to use, easy to assemble or replace, and does not require a power source. It is also manufactured using natural, eco-friendly, and cost-efficient materials. It can also be combined with additional filter layers such as carbon or HEPA to help create a multifunctional cabin filter.