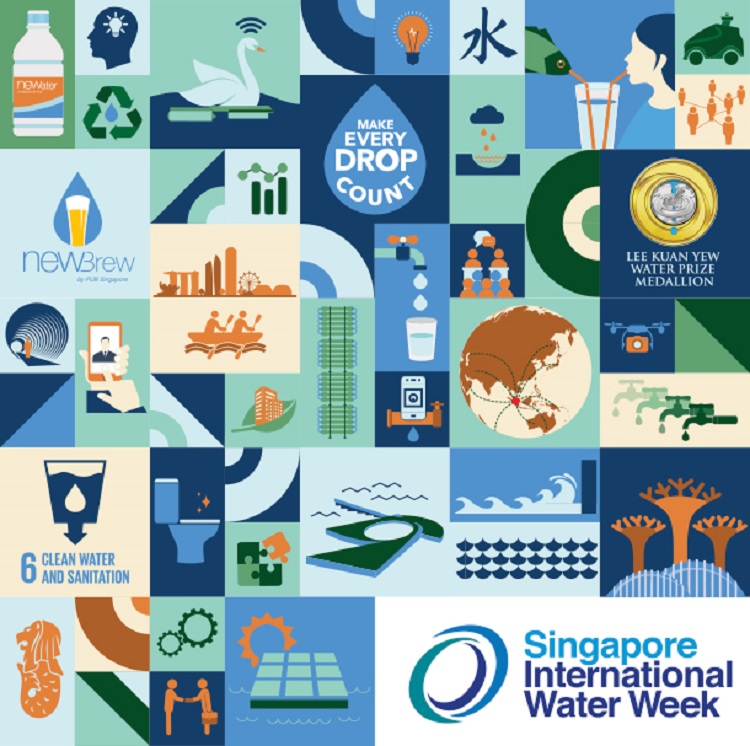 The all-virtual Singapore International Water Week (SIWW) starts today, and Danish water treatment specialists Aquaporin will be there with a virtual booth to exhibit its latest products and solutions and connect with visitors through the virtual Meeting Hub.
The Technology Showcase session takes place on 23 June from 2.30–3.30 pm Singapore time (7.30–8.30 am UK time) the company will explain how its Aquaporin Inside forward osmosis technology can be used to optimise industrial wastewater treatment by showcasing some of its global forward osmosis projects. The technology has shown considerable benefits in dealing with challenging wastewater such as high organic contaminant streams and those with quality fluctuations. Using forward osmosis technology means that treatment steps are simplified and more water is recycled.
Aquaporin will also share its recent development of forward osmosis containerised solutions (FOCS). The FOCS system is designed for decentralised wastewater concentration and water recycling, which is suitable for many different applications including landfill leachate concentration, challenging wash water concentration and valuables' recovery.
SIWW is taking place virtually from 21 June until 2 July 2021. You can find out more here.