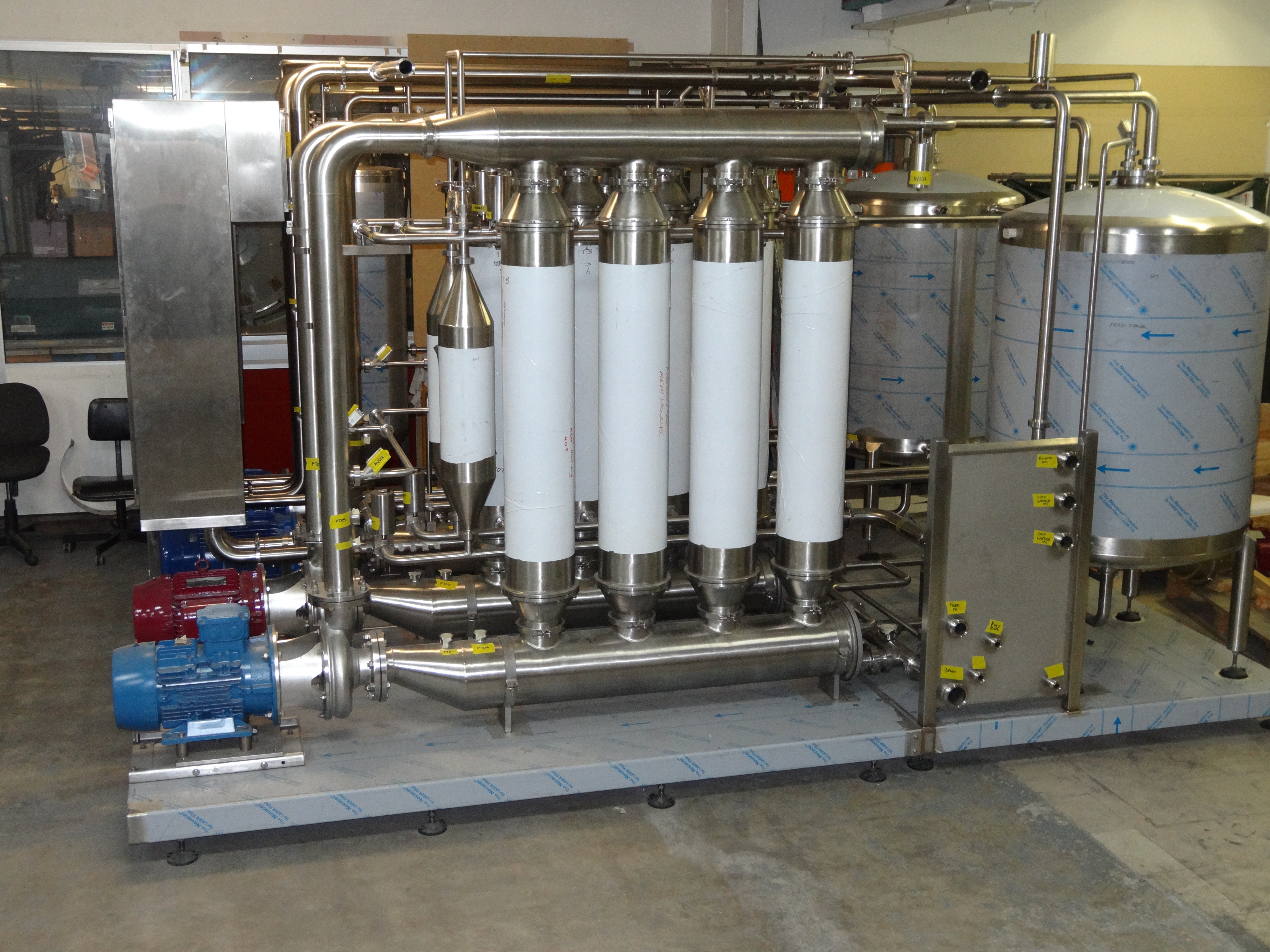 Adelaide-based manufacturer of sintered metal filters, Advanced Material Solutions (AMS), has commercially launched a filtration system which uses titanium membranes.
A 30,000 litre/hour capacity AMS filter is currently being constructed for use in the wine industry. The strength of the titanium means the membranes are unaffected by salt or chemicals such as chlorine and can be adjusted to screen out specific materials. As a result, the membranes can extract maximum solids with minimal cleaning.
Managing director, Gilbert Erskine, said the titanium membranes, which can extract solids up to 80%, were so strong that they could run 24-hours a day for a week. Polymeric or ceramic filters have extraction limits of around 10% and can spend 30% of their time in cleaning mode. He said that the new Viti-flow membrane could be cleaned in minutes with steam or hot water.
The systems are initially aimed at the wine industry, where they have shown the potential to increase production by more than 7%.  In addition, a commercial system has already been installed at a meatworks in Victoria, South Australia, where the filters removed fats, oils, grease, blood cells and reduced e coli levels from 240,000 down to less than 20 parts per 100ml.
"We can remove anything that is not in solution – all the particles, bacteria and viruses," said Mr. Erskine. "Titanium is not affected by chlorine, so we see desalination as a huge opportunity for us before the water goes through reverse osmosis. We are also talking with people about ballast water, which is a big problem globally, so there is an opportunity to put filters in to handle that ballast water."