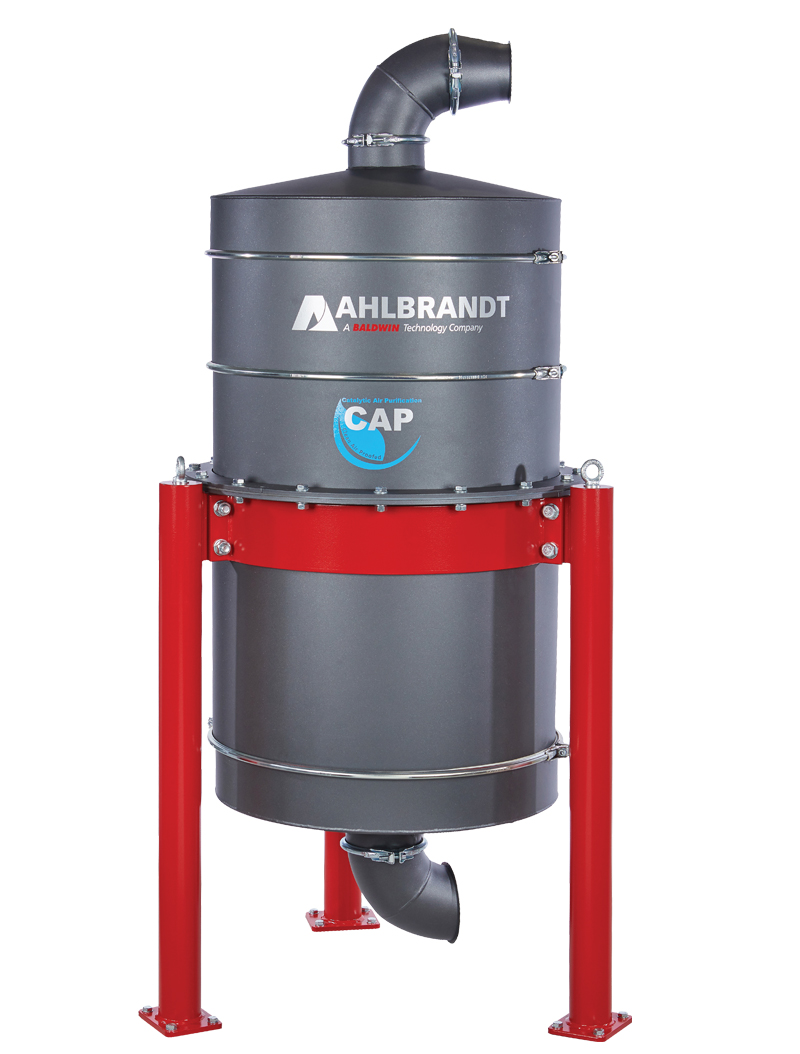 Baldwin Technology's Ahlbrandt brand which provides corona, rotor spray and drying technology for industries including food packaging and textiles, has launched the highly efficient Ozone Converter Catalytic Air Purifier (CAP), which cleans exhaust air from corona surface treatment systems.
With a catalyst bed of metal oxides, the CAP ensures an ozone-free, environmentally friendly production facility. The CAP has a compact, durable design and is modular for simple maintenance and expansion, if needed.
As requirements and production conditions change, the catalyst volume is adapted to the exhaust volume of the installed corona surface treatment system. Additionally, the catalyst filter is designed without active carbon, making it non-flammable and very safe, especially when running in high temperatures.
Holger Bätz, production manager for Ahlbrandt, said: "The new Ozone Converter CAP for corona surface treatment systems is designed to be both very efficient and environmentally conscious, supporting human health and safety."