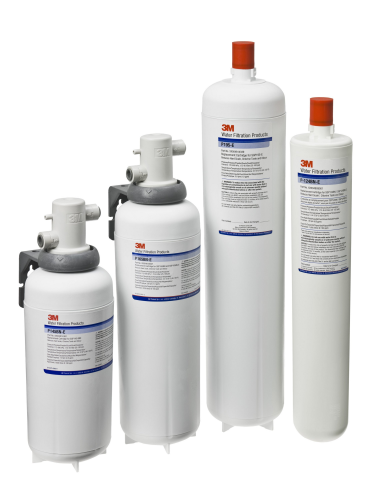 The new 3M ScaleGard Pro H+ range of disposable scale control filtration systems are designed to reduce scale forming minerals and scale build-up, helping to minimise service costs on coffee and vending equipment.
The filters feature different resin from that used in the standard range of filters. This new non buffered resin can aid suppression of pH, and thus extend capacity. It has also been improved to prevent hard scale formation in the heating coils of coffee or vending machines to ensure maximum uptime and efficient energy usage.
The ScaleGard Pro H+ Range also includes a carbon block post filter to reduce chlorine taste and odour in vended drinks.
The disposable filters are available for bypass and non-bypass models, and allow recipe quality water can be delivered for hot beverages, as well as steamers or steam arms. The range offers higher capacities than the standard ScaleGard Pro Water Filter Range and has an encapsulated design featuring a Sanitary Quick Change (SQC) head, which facilitates rapid change-out, when required, without having to turn off the water supply. Contamination or leaks are reduced as 'O' rings are changed in a quarter turn with the cartridge. The new filters can be mounted inside cabinets or off the floor and are easy to connect to existing pipework.
The company plans to display the range at vending and water exhibition AVEX 2011, which takes place from 15-16th June, in Birmingham, UK.