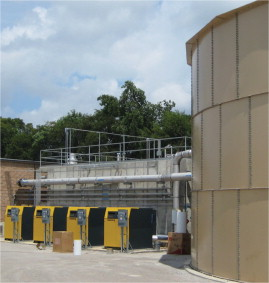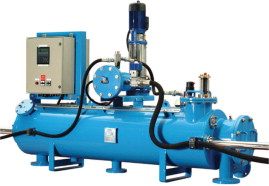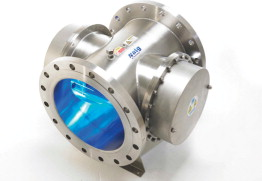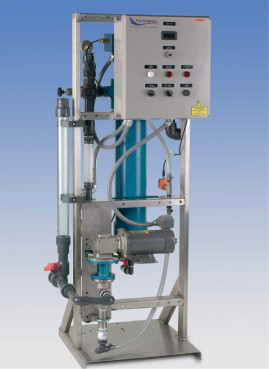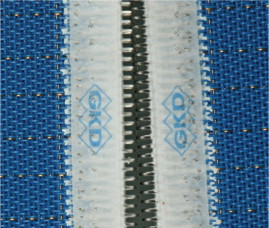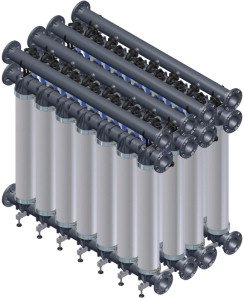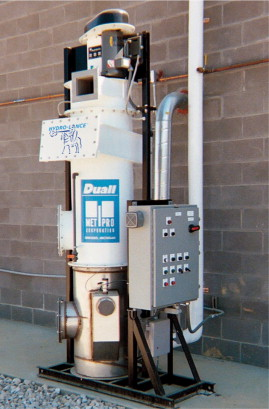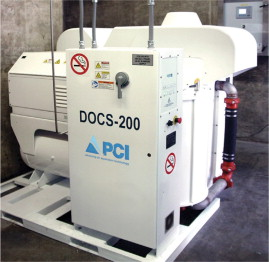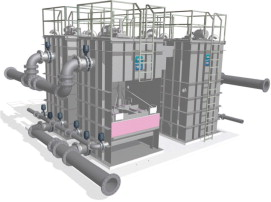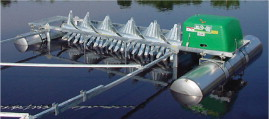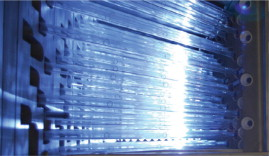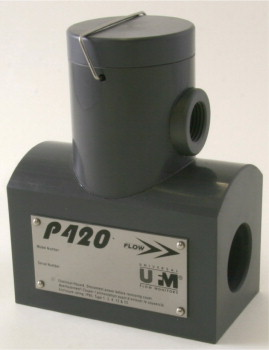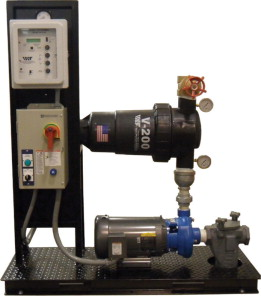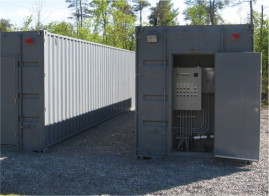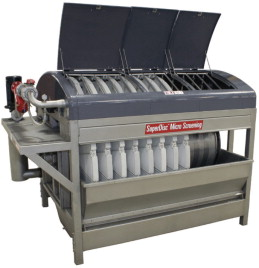 ADI Systems Inc (Hall F, Stand 3563) supplies industrial wastewater treatment technologies to industries worldwide. Technologies range from conventional treatment to specialized proprietary technologies providing solutions from wastewater, pretreatment to water reuse. ADI Systems will be exhibiting anaerobic (AnMBR) and aerobic (MBR) membrane bioreactor technologies. The ADI-AnMBR and ADI-MBR technologies are based on Kubota Membrane Corporation's membrane technology. The ADI-MBR is an ultra compact activated sludge process which can meet the strictest discharge limits, provide consistent water reuse-quality effluent, and remove nutrients. The process can be stand-alone or integrated with one of ADI's other anaerobic technologies.
The ADI-AnMBR is a compact, high-rate anaerobic process which provides high quality anaerobic effluent and excellent resilience to shock loadings, or changes in operating conditions. The process can operate under both mesophilic and thermophilic temperature conditions and is designed to treat strong industrial wastewaters with high influent suspended solids and fat, oil, and grease concentration. The ADI-AnMBR process can be part of waste-to-energy or renewable energy streams which aim to produce biogas (methane) for energy use and result in high quality anaerobic effluent that could be discharged to a Publicly Owned Treatment Works (POTW) or further polished in an ADI-MBR.
Amiad Filtration Systems (Hall E, Stand 1945) is a global provider of filtration technology to industrial, municipal and irrigation users. Amiad will be exhibiting the Amiad Automatic Micro Fibre (AMF) self-cleaning filter which safeguards wastewater and domestic water. With no cartridges to replace, little or no chemical to handle, and minimal water and energy demand, the AMF delivers clean water with clean technology. AMF filters are comprised of dozens of cartridges created by tightly winding fine polyester fibres around a grooved plastic core to deliver degrees of filtration ranging from 20 to 10, 7, 3 or 2 microns. Particles are trapped between the fibres. When a target pressure differential is reached across the filter, the self-cleaning cycle is activated. A high-pressure stream of water is directed through the fibres. The stream is deflected by the grooves in the plastic core back through the fibres, dislodging the particles and flushing them out of the filter housing. The 20 micron AMF has been approved for turbidity removal before disinfection under the State of California's Title 22 regulations. The 2 micron AMF delivers 3 log (99.9%) removal of Cryptosporidium and Giardia.
Aqua-Aerobic Systems (Hall D, Stand 1601) designs and manufactures wastewater treatment equipment and systems for municipal and industrial markets worldwide. The company will be exhibiting the enhanced IntelliPro process management system. Aqua-Aerobic Systems has added biological nutrient removal (BNR) and automatic chemical addition capabilities to produce the BNR IntelliPro. The system provides an essential link between operations, equipment and treatment goals with the added benefit of providing energy and time savings. The system actively influences the treatment process by proactively responding to changes as they happen. Features of the BNR IntelliPro process management system include: calculation of process parameters, instrumentation feedback, enhanced process variable trending and status response, process optimization through automatic adjustment of biological and chemical nutrient removal, online process support through the BioAlert notification and guidance system, as well as O&M support tools.
Bio-Microbics (Hall H, Stand 5748) manufactures wastewater and stormwater treatment products which provide solutions for decentralized homes, communities and commercial properties. Bio-Microbics will be exhibiting SaniTEE self-cleaning wastewater deflection screens which are commonly known as septic tank effluent filters. The SaniTEE is designed to reduce suspended solids discharged in septic tank effluent by promoting natural sedimentation and excluding gas-lifted particles from entering the outlet pipe. Additionally, SaniTEE's patented keyhole weirs help to attenuate surge flows, delivering a more consistent flow for further treatment or dispersal. These features help extend the lives of drain fields, reduce the clogging of orifices in effluent disposal systems and allow flexibility in the use of different types of effluent pumps. SaniTEE wastewater screens are available in 4, 8 and 16 inch model sizes with flow capacities up to 20,000 GPD. Multiple screens can be used for flows higher than 20,000 GPD.
Engineered Treatment Systems (ETS) UV (Hall D, Stand 1438) has in-depth working knowledge of the municipal water industry and supplies UV systems to drinking water and wastewater utilities worldwide. ETS UV and sister company atg UV Technology will be exhibiting the new range of UVLX high intensity, 800 W, low pressure amalgam UV systems. The UVLX design offers the efficiencies of current low pressure amalgam technologies, with the advantages of medium pressure UV systems such as increased UV output, larger flows and a much smaller installation footprint than competing low pressure systems. The 800 W amalgam lamp technology will be incorporated into closed vessel UV reactors and will be targeted for use in a wide range of applications including drinking water, wastewater, reuse/recycled water, and industrial process water.
Fluid Dynamics (Hall E, Stand 2542) designs and manufactures polymer-blending systems for the water and wastewater industries, specializing in non-mechanical polymer-blending equipment. Fluid Dynamics will be exhibiting the dynaBLEND Liquid Polymer Dilution/Feed System at WEFTEC. The dynaBLEND technology eases the task of blending liquid polymers for wastewater processes because it has been designed to effectively activate all types of liquid polymers. The system also features an injection check valve which has been designed for easy disassembly and inspection.
GKD-USA (Hall F, Stand 1734) provides SolidWEAVE for filtration and separation, WEAVEinMotion for transport and process belt technology, and GKDMETALFABRICS for architecture and design. GKD will be exhibiting the PAD seam, a new seam connection which provides more stability in two belt presses. Features include a thinner seam for smoother scraper blade function and better overlap compatibility in the two belt presses; a consistent seam for ease of splicing and use; and durability and strength for a continuously reliable seam. Also key to this development is the thermal seam press which uses heat and pressure to bond the textile adhesive coated hooks (PAD) to the mesh belt material while securing the hooks mechanically at the same time. GKD will also be exhibiting the complete line-up of process conveyor belts of polyester, PPS, PEEK, Stainless steel and combinations of materials.
Hydration Technology Innovations (Hall F, Stand 3554) develops water and wastewater filtration membrane technology, including advanced separation membrane manufacturing, and water recycling. Hydration Technology Innovations will be exhibiting the OsMem Forward Osmosis Membranes. The technology treats difficult waste streams in the industrial and municipal markets. Forward Osmosis Membranes reject organics, minerals and other solids, similar to reverse osmosis, but resist typical fouling problems. The technology can be applied to various industries including, oil & gas exploration, algae biofuels, methane digesters and nuclear wastewater.
inge watertechnologies (Hall D, Stand 1463) develops ultrafiltration technologies used in the treatment of drinking water, process water, seawater and wastewater. inge will be exhibiting the T-Rack vario. This rack system for UF modules requires up to 60% less space than conventional rack solutions, a benefit which translates into lower capital costs. Its modular design means the rack can be configured to match each customer's specific requirements. Each row can be operated as a separate filtration line, ensuring maximum flexibility in day-to-day operations. Developers have made some key changes to the UF module: the feed and drain pipes are integrated in the end caps of the headers; the filtrate connections are welded to the module bodies and headers; there are no O-rings and all the flanges of the header pipes are mounted in the same plane. The modules can be arranged in either two or four rows and each row can be operated as a separate filtration line.
JWC Environmental (Hall G, Stand 4329) designs, manufactures, supplies and services solids reduction, separation, removal and processing systems for municipal and industrial wastewater treatment. JWC is exhibiting the newly redesigned Screenings Washer Monster-XE (SWM-XE) which features a programmable controller, a new low profile tank design and a triple zone wash system for a clean discharge. Discharged screenings are cleaner, drier and less expensive to transport and dispose of at landfills. The SWM-XE is a self-contained, hopper-fed system used to grind, wash, compact and dewater the rags and rubbish captured by wastewater screens. It is available as part of JWC Environmental's (JWCE) complete Monster Separation System fine screen unit or for installation to accept solids behind current screens.
JWCE's Smart Controller logic has three fully programmable operational stages which continually monitor the operation of the system. Each stage provides separate controls to provide proper washing of solids. The new low profile wash tank design is large enough to deal with heavy solids loading and still properly wash material via separate inlet, washing and dewatering zones. Two inspection ports allow operators to visually inspect the inside of the tank. The low height profile also allows the SWM-XE to fit into challenging installation retro-fit requirements. The SWM-XE uses a triple zone spray wash system to eliminate nearly all faecal matter and reduce foul odours. An initial spray wash zone, in the hopper, washes incoming solids as they are fed directly onto the cutters of the grinder, allowing quick processing, especially when greasy material is involved. The second zone is located between the grinder and auger. This patented use of wash water, after the grinder, washes soft organics from ground captured solids and provides homogenous, dry discharge. The third wash zone is located in the lower tank and ensures the screen and pipe remains clear.
Met-Pro Environmental Air Solutions – Duall (Hall E, Stand 2511) provides solutions and a diverse line of products and technologies for the collection of particulates, purification of air, and the destruction of VOCs. Met-Pro will be exhibiting the Hydro-Lance Wet Particulate Dust Collector. The product removes 99% of lime particulate and reduces ammonia odours during the municipal water treatment lime stabilization process. The Hydro-Lance uses Submerged Air Venturi (SAVe) technology to avoid operational issues associated with standard Venturi scrubber systems, including pump failures, small orifice nozzle clogging, material failures, and general maintenance issues. Features of the Hydro-Lance include automatic sludge removal, removable Venturi throat and an integral exhaust fan.
PCI (Hall C, Stand 927) manufactures ruggedised on-site liquid and gaseous oxygen and nitrogen generators for a variety of markets such as military, medical, water & wastewater treatment, industrial and oil & gas markets. PCI will be exhibiting vacuum swing adsorption (VSA) technology which produces oxygen from air. The non-cryogenic gas separation technology uses special solids, or adsorbents, to segregate certain gases from a gaseous mixture under minimal pressure. The single-bed VSA process maximises sieve and power efficiencies, translate into low maintenance and operating costs for on-site oxygen generation. VSA oxygen production can be used in a range of applications, from producing medical oxygen in hospitals, to combustion processes at manufacturing plants. VSA on-site generation of oxygen can be used for odour control in treating drinking water and to generate ozone for disinfection or remediation.
Schreiber (Hall H, Stand 4739) offers individual wastewater components, complete systems, and a wide range of energy efficient wastewater treatment options from influent to final discharge. Schreiber's technology lines include screens, grit & grease removal, aeration digesters, clarifiers, screw pumps, and filtration. The company is exhibiting the Fuzzy Filter which is designed for a wide range of water and wastewater applications. It uses compressible media for variable porosity, with high solids storage and no filtered water is needed for washing. This compact, modular, and fully enclosed Fuzzy Filter unit takes up 15% of a typical sand filter footprint, with up to five times the flow rate at 30 gallons per minute per square foot. The filter uses a nominal 30 inch deep media bed comprised of individual 1.25 inch diameter compressible synthetic fibre spheres, and achieves a high rate of solids removal down to 4 microns. The total porosity of the filter bed can be mechanically altered to suit influent characteristics by mechanically compressing the media. The media porosity and solids removal can be optimized to maximize solids capture and run time. The filter uses influent water to wash. By utilizing violent air scour in conjunction with positive media retention, the filter media cleans easily with very little wash water, and without media loss.
S&N Airoflo (Hall F, Stand 2955) manufactures aeration and mixing equipment for wastewater applications. S&N Airoflo will be exhibiting its flagship product, the floating brush rotor. This will be a full size all stainless steel model. The aerator/mixer features a unique blade design with an aggressive spiral pattern to produce the highest aeration and mixing efficiencies. The floating platform offers low cost installation in any aeration basin and constant performance with water level changes.
Toray (Hall H, Stand 5255) is a membrane manufacturer for water purification and wastewater reclamation, and offers expertise in membrane solutions such as MF/RO, UF/RO, and MBR technologies. Toray will be exhibiting the MEMBRAY submerged flat sheet MBR module. When used as a component of a MBR system, the MEMBRAY MBR module effectively removes suspended solids from activated sludge. This microfiltration module in a plate-and-frame configuration consists of flat sheet PVDF membranes which are cast with polyester, non-woven fabric as the base layer. This combination of materials gives the membrane superior physical strength and chemical stability. The Toray MEMBRAY MBR module is comprised of an element block and an aeration block. The element block contains the PVDF membrane filter elements stacked at equal intervals. Each element is connected via a polyurethane tube to a permeate water manifold. The aeration block consists of air diffusers used to supply air to the MBR module. The module can be submerged directly into an activated sludge tank for combining biological treatment and membrane separation. It eliminates the secondary sedimentation process and reduces the activated sludge tank size. The flat sheet MBR plate-and-frame configuration is inherently more resistant to fouling than the hollow fibre membrane configuration. Therefore, it results in fewer chemical cleaning requirements. The reduced module fouling from human hair and other obstructive substances allows for coarser screening as a pretreatment process.
TrojanUV (Hall D, Stand 1427) provides treatment solutions which protect consumers from the damaging effects of microbiological and chemical contaminants in water. The company will be exhibiting the TrojanUV Solo Lamp, which combines the best features of both low pressure and medium pressure lamps. The power consumption of this lamp technology is approximately one-third that of medium-pressure lamp systems. The lamps also have a long lamp life similar to other LPHO lamps (>12,000 hours), thereby reducing the frequency of lamp replacement compared to medium-pressure lamp systems. The lamp/driver system incorporates lamp dimming (100 to 30%) to conserve power when UV demand is low (e.g. periods of low flow or high water clarity).
Universal Flow Monitors (Hall F, Stand 3570) make flowmeters and controls for fluids used in high production. The company will be exhibiting plastic-construction, vortex-shedding flow rate transmitters. They provide cost-effectiveness in processing water, wastewater, brine and corrosive fluids in water treatment, desalination and chemical treatment applications. Universal Flow Monitors' P420 series includes models with wetted parts entirely of PVC (polyvinyl chloride) or CPVC (chlorinated polyvinyl chloride) for greater heat resistance. They are electronic instruments designed to transmit low-viscosity liquids compatible with PVC/CPVC, including liquids that may contain particles. P420 vortex shedding meters with CPVC body, sensor and bluff can transmit hot water or other fluid with maximum operating temperature of 180°F, compared to maximum 140°F with PVC units. CPVC transmitters can accommodate higher maximum operating pressures than PVC units at temperatures of 80 to 180°F.
VAF Filtration Systems (Hall D, Stand 1654) engineers and manufactures individual, modular and skid mounted automatic self-cleaning filtration systems. VAF will be exhibiting the new CTFS-V-200P automatic self-cleaning filter skid which provides a low cost solution for side-stream cooling tower filtration. It has a glass filled Nylon body with 316L Stainless screen and component construction. Efficient Bidirectional Hydrodynamic Drive provides simple maintenance; flushing is less than 1% of total flow.
Waterloo Biofilter Systems Inc (Hall D, Stand 1509) is a designer and manufacturer of advanced decentralized wastewater treatment technologies. The company will be exhibiting the Waterloo Biofilter which is a free-draining, absorbent trickling filter which efficiently treats residential, commercial and communal sewage wastewaters. The compact and versatile Biofilter can be placed virtually anywhere: bedrock, clay, high-water table, tight lots and waterfront property. Biofilter configurations include the self-contained above ground SC (shipping containers) – ready to plug in on-site and each capable of treating 10,500 gpd to sand filter quality. Features include a permanent filter medium, 50–80% TN removal, low maintenance and energy use, no aerobic sludge handling, small space requirements, and seasonal or year-round use. Waterloo Biofilter's new WaterNOx enhanced nitrogen removal filter will also be exhibited. It has been thoroughly tested for two years and is now implemented in numerous schools, conservation authorities, and municipal community centres. The WaterNOx removes virtually 100% of the influent nitrate with little energy use or maintenance required. Developments on nitrogen sensitive areas can be expanded or built using this technology, which has a design effluent concentration of <5 mg/L of total nitrogen in most wastewater situations. Various custom options are also available including phosphorus removal and wastewater reuse for toilet flushing or irrigation.
WesTech Engineering, Inc. (Hall D, Stand 1317) is a supplier of liquid-solids separation technologies for municipal and industrial applications worldwide. The company will be exhibiting the WesTech SuperDisc. This efficient microfilter is provided in either stand-alone stainless steel tanks or for installation into concrete tanks. Filtration is achieved down to 10 micron with separation efficiencies of up to 98%. Applications include effluent polishing of wastewater, raw water filtration, water reuse, process water filtration and cooling water filtration. Raw water is guided into the rotor drum and flows by gravity into the filter discs.
The water then passes outward through the filter media on the attached radial disc sectors. Suspended solids are separated and accumulated on the inside of the filter disc panels. High pressure backwash sprayers remove the accumulated suspended solids and they flow into the reject flume. The suspended solids are then discharged via the reject pipe.