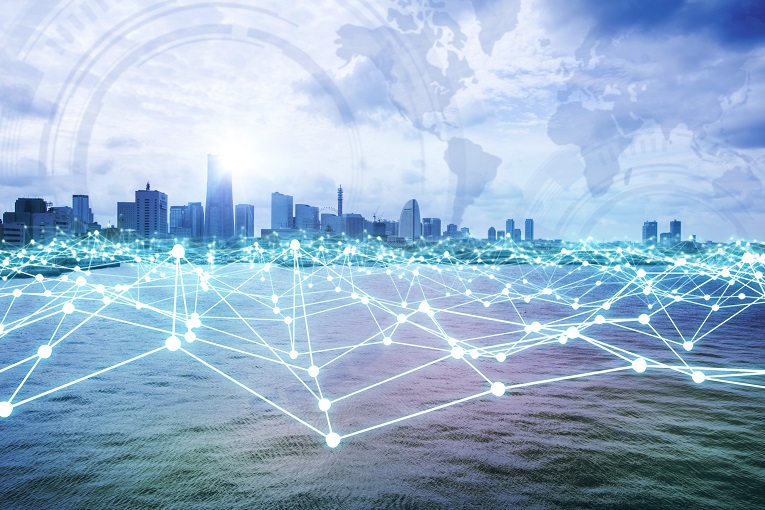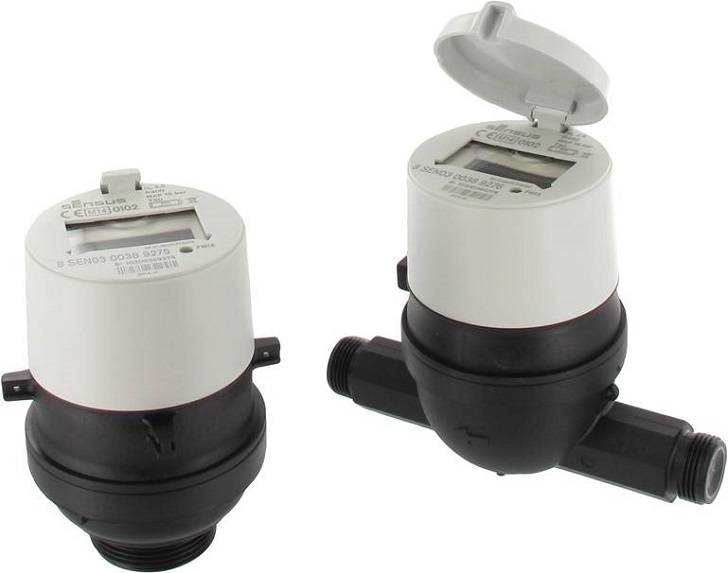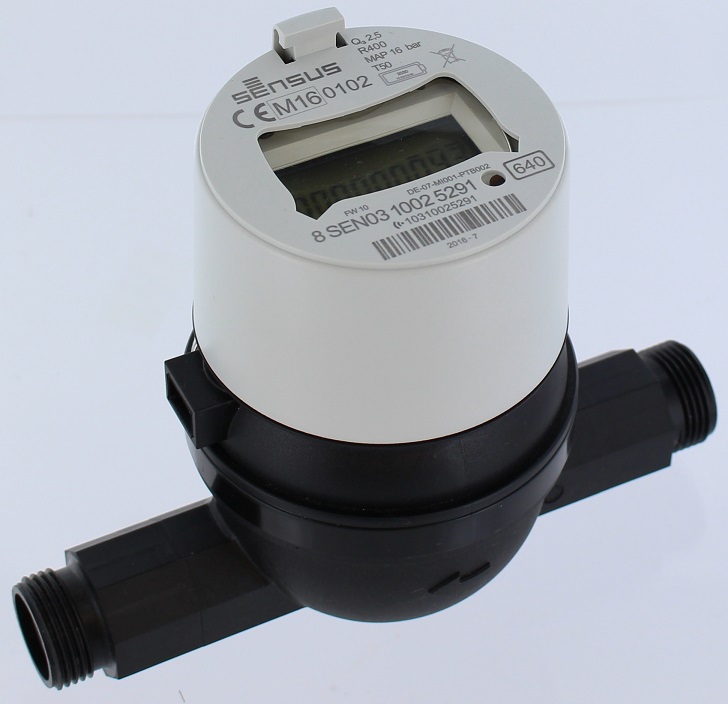 Under increasing pressure to conserve water reserves and cut leaks, many water companies are turning to digitisation to deliver a solution. Cloud-based technology will enable them to revolutionise their systems and processes, and think and work smarter.
The UK water industry is currently under increasing scrutiny. Tough regulatory pressure exists to reduce water usage to help conserve reserves, to meet the challenging AMP7 leakage target of cutting leaks by 15% or more by 2025. The alternative is to face significant financial penalties.
Ofwat has made it clear that the solution to overcoming these challenges lies in innovation. For many forward-thinking utilities companies, 21st century innovation involves digitisation to deliver organisation-wide change. This enables them to revolutionise their systems and processes and think and work smarter.
With the global pandemic encouraging staff to work remotely, digital solutions are viewed as an added priority and have seen significant acceleration in their adoption. While the thought of overhauling traditional tried-and-tested processes with something more tech-driven may initially seem somewhat daunting, the benefits of embracing these new ways of working are widespread.
Andrew Welsh, general manager for Water Utilities at Xylem Water Solutions UK, explores the range of digital solutions and the many benefits they are bringing to water utilities across the UK, and worldwide.
Digitally reduced leaks South East Water has experienced many of these benefits first-hand and looks set to transform the way it reduces leakage on its network. The company, which supplies drinking water to 2.2 million customers across Kent, Sussex, Surrey, Hampshire and Berkshire, has met or exceeded its leakage targets for 12 consecutive years, but is keen to maintain its industry leading position through ongoing innovation.
It recently invested in a sophisticated, year-long, smart water network trial focused on 2,000 properties in north Kent, which used the latest smart metering and analytics solutions from Xylem.
It involved switching existing water meters, many put in as part of South East Water's 10-year Customer Metering Programme, to digital meters and adding loggers and sensors on the underground network to transmit data in near real-time.
The company was announced as the winner of the "Data Project of the Year" at this year's WIA awards for its industry-leading smart water network pilot, which was delivered by Xylem and is the first of its type in the UK.
Real-time analysis Xylem collaborated with South East Water and worked closely with several other partners to deliver the 12 month pilot programme that would enable it to take its smart meter data and consolidate it with other sensor data within the advanced analytics platform in near real-time.
Xylem led the smart metering communications element of the project, with customer data delivered via its FlexNet platform. Having the FlexNet network in place meant that South East Water could collect, deliver, manage and analyse its meter data every day rather than at six-monthly intervals.
Leakage detection The results are now being analysed but early indications are that the project could help the company reach its ambitious leak reduction target. The pilot was the first-time digital water meters, sensors and loggers have brought together data into one central area for advanced analysis, exploring artificial intelligence techniques.
Head of Leakage Operations Jim MacIntyre at South East Water said: "This was a pioneering project and we are very pleased with the results.
"During the trial the analytics system consolidated more than 25 million data points from various meters, loggers and sensors deployed across the network, transmitted over three different communication networks. This gave us insight into how the clustering of events on the network could be better interpreted to find and fix leaks quicker than possible using traditional detection methods, as well as identifying customer side leaks much sooner."
Jim further explained that "This was in addition to integrating with other business critical systems to deliver insight and demonstrate potential for further opportunities in the areas of machine learning."
Smarter working It's envisaged that the trial will bring about a whole new dimension to how South East Water uses its data going forward and enable it to experience more behavioural change-related benefits.
For example, not only can this new data be presented to customers about their specific water usage, but the technology behind it also allows for new customer initiatives, such as the ability to alert family members about vulnerable customers with abnormal consumption.
In the meantime, South East Water is continuing to analyse this new level of data and, in doing so, demonstrate the true value and cost benefit of deploying smart technology, which all water companies can tap into with the right resources and insight. This includes Yorkshire Water, which is currently embarking on a similar programme after seeing the many successes that were achieved by South East Water.
South East Water is now considering the best way forward to use the technology and findings across its network. Jim MacIntyre added: "The trial has given us hands-on experience in deploying and managing a smart water network and the insight from the trial has put the company in a strong position to evaluate a full range of options to deliver more benefits to our customers over the next five years and into the future. "We would like to thank all our vendor partners who were very engaged to support the trial and look forward to the next chapter."
Pilot programme Yorkshire Water has similarly implemented a game-changing pilot programme aimed at revolutionising its approach to leak management and supply interruption reduction.
Yorkshire Water's Hadfield smart water network pilot is the largest of its kind in the UK and is a proof of concept 12-month smart networks trial which has been developed with significant investment from Yorkshire Water Services (YWS).
This urban area was selected as YWS has already deployed a wide range of sensors and meters, including smart digital meters, acoustic and hydrophone loggers, temperature, pressure and water quality sensors.
The Hadfield smart water network pilot is a multi-stakeholder collaboration, with over 15 vendors, Xylem's data monitoring and analytics platform, ViewTM was selected to improve data visibility and provide critical insights.
Xylem has deployed 1,500 of its Sensus-branded non-household smart meters connected via its FlexNet communication network as part of the pilot. Meanwhile, Arqiva's dedicated private spectrum for Yorkshire Water has been utilised to prevent susceptibility and any interference associated with shared spectrums with other users and applications.  
Data insight The pilot will present the rich data from new and existing sources in an integrated, single visualisation platform. The platform uses machine learning and AI to cluster data sets and remove false positives to accurately inform asset and operational decision-making. Among many things, the platform will provide Yorkshire Water with:
An interactive browser-based User Interface (UI) for data display and querying
DMA level water balance analytics
An interactive alert management interface, allowing events detected from multiple sources to be clustered using the platform's analytics to provide improved prioritisation
Customised reporting that was aligned with YWS' organisational roles
Scenario planning through use of an integrated hydraulic model
The analytics system will use the historical data to understand the signals that precede incidents, such as pressure transients in the pipe. Where transients in the network were identified, YWS can use the data to identify the source. Once completed, a review of the network operation can be conducted to avoid any future issues and help YWS optimise processes, extend asset life, and even inform infrastructure planning; key competencies for strengthening resilience in the round.
The cloud-based system will help meet YWS' Outcome Delivery Incentives (ODIs) mainly leakage, per capita consumption (PCC), supply interruptions, customer measure of experience (C-MeX) and bursts per km, together with vision and values.
Sam Bright, Yorkshire Water Innovation Programme manager, said: "Technology has progressed so much over the past few years that we are now able to combine more data streams than ever before and push the boundaries of what is possible using artificial intelligence.
"It really is an exciting time to be at the forefront of translating these advances into real value for our customers."
YWS has developed a framework for assessing the success of the pilot, covering aspects from telecommunications and accuracy of data, through to the performance of the platform to display data and provide analytics, through to meeting the ODI's put in place by OFWAT for AMP7.
Leak reduction Thames Water has similarly recorded an industry first with the biggest reduction in leakage achieved this century. Round-the-clock data from nearly 450,000 smart meters enabled it to find and repair a record number of leaks, hit its regulatory target and reduce overall leakage from its 20,000-mile network of pipes by 15% in one year alone.
As a result, Thames Water has successfully cut supply interruptions, where customers are off water for more than four hours, by half over the last two years. It has also recorded some of its best water quality scores.
Thames Water aims to further build upon the widespread successes of the trial by continuing to modernise the capital's Victorian water network. It is planning to ramp up the use of advanced digital technology and smart data to achieve a further 20% region-wide reduction in leakage by 2025, and 50% by 2050.
Digital future Smart water solutions, as pioneered by South East Water and Yorkshire Water, are enabling forward-thinking water companies to:
Provide an improved, proactive service to customers, by mitigating potential interruptions before customer is impacted.
Improve overall business performance by using data to provide actionable intelligence.
The picture is mirrored across continents, as seen with a few examples:
South Australia Water integrated 400+ sensors and analytics to identify and proactively fix leaks before they impact customers.
Park City Utah's smart technology identified 1.1 MLD of leakage at a cost of US$ 57,000.
A private utility in Singapore implemented sensors and analytics to quickly detect, locate and mitigate large magnitude, damaging pressure transients, saving approximately US$ 15 million. 
By tapping into the wealth of insight and digital resources that are now available, water utility companies can inevitably yield similar outcomes, and instantly position themselves as game-changers; the ones to look out for, now and in the future.