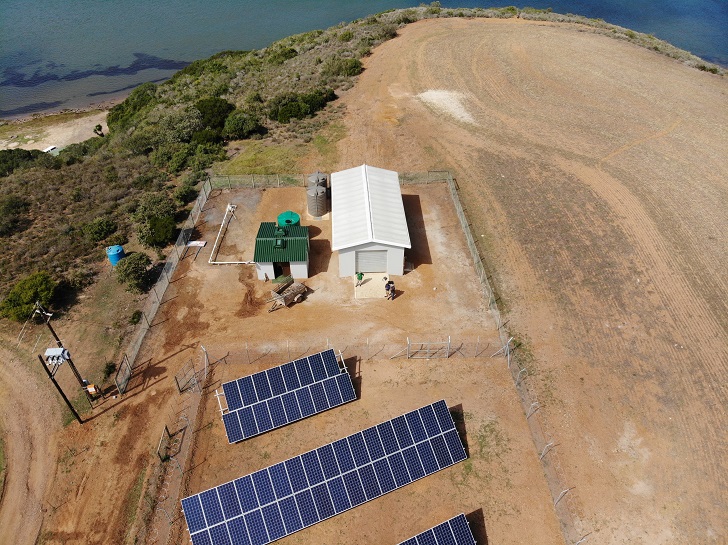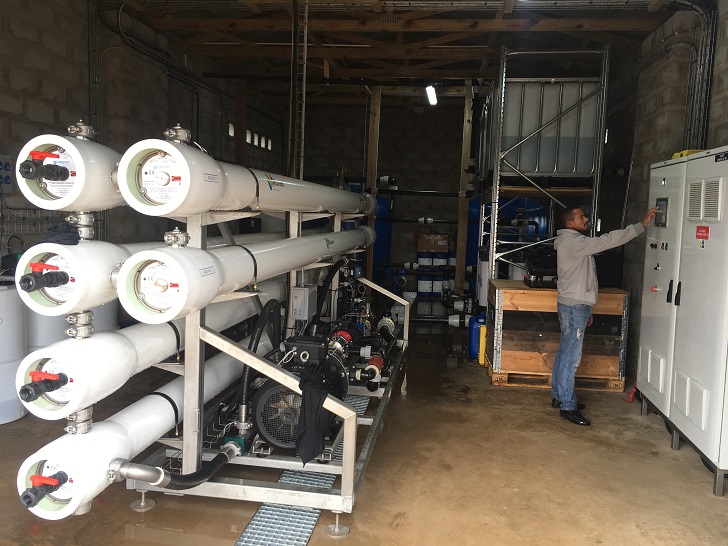 South Africa is facing a serious water crisis, particularly the provinces of the Western Cape, Northern Cape and Witsand in the Hessequa Municipality. The Western Cape was chosen as the location for Africa's first seawater solar desalination plant.
Despite the recognition that access to water and sanitation is a human right, in 2015, 3 in 10 people (2.1 billion) did not have access to safe drinking water, and 6 in 10 (4.5 billion) had no access to safely managed sanitation facilities.
This is according to the World Water Development report 2019, which also noted that large discrepancies exist depending on the geographic area. Safe drinking water is supplied to just 24% of people in Sub-Saharan African countries, while more than 95% of people in Europe and North America have access to it.
As a result, 780,000 people die from cholera or waterborne diseases around the world every year with the poorest in urban and rural areas particularly badly affected. Climate change can only exacerbate the problems. 
Water crisis South Africa's current water crisis is unprecedented and in 2017, when the Hessequa Innovation Helix project was initiated, the average storage across the 44 dams of the Western Cape province was below 25% and higher-level water restrictions have been declared for Cape Town and several other municipalities.
The Hessequa Municipality authorities created the Hessequa Innovation Helix Project in collaboration with the Stellenbosch Good Governance Forum and Stellenbosch University under the guidance of Professor Erwin Schwella, Professor of Public Leadership at the university, to look at and implement new solutions to address the water crisis. 
It was Turnkey Water Solutions (TWS), as the local representative of Mascara Renewable Water (MRW) that first presented its solar desalination solution OSMOSUN to Hessequa Municipality. This is Africa's first industrial reverse osmosis seawater and brackish water desalination technology coupled with photovoltaic solar energy, without battery, which produces drinking water at a competitive price without CO2 emissions. 
Affordable solution Generally, for small to medium communities located on islands or in coastal or rural areas, the electric grid is underdeveloped and unreliable. Thermal energy solutions are not considered cost efficient for these communities because of the costs of maintenance, fuel and their carbon impact. However, desalination of seawater or brackish water can be an affordable solution if the source of energy, its cost and reliability are well designed and managed. 
Given its pressing need for water, the Hessequa Municipality decided it would like to implement a pilot Osmosun plant in the critical coastal area of Witsand. The project, co-funded by the French Treasury and the Province of the Western Cape was fully developed and completed in less than 18 months by TWS and MRW, together with a strong team of local consultants and contractors. 
Smart self-management The concept of the Osmosun technology relies on a RO process with smart self-management of membranes that acts spontaneously under various parameters, particularly solar irradiation and pressure upstream of the membranes. The production of drinking water varies as the solar power can obviously be greatly affected by clouds.
The patented hydraulic device and energy accumulator smooths pressure variations caused by differing solar energy capture and ensures ramp variations in the operating pressure of less than 0.5 bar/s, requested by most of the membrane producers, which simultaneously increases the life-expectancy of the membranes.
The Osmosun unit is fed with seawater pumped from the estuary and, due to its turbidity and TDS, coagulant SUDFLOC 3835 (# 3 g/m3 ) and antiscalant HYPERSPERSE MDC 714 ( # 1.5 g/m3 ) are injected before and after sand filtration and micro-filtration, protecting the reverse osmosis membranes. With a pressure of 40 to 55 bars on the membranes, a recovery of 35%, the daily production under hybridised power supply (with priority to solar DC), is regulated at 150 m3 /day.
Energy recovery A special isobaric Energy Recovery Device (ERD) recovers energy from the high-pressure brine and is designed to operate at low flow rates. After every stop, using just the effect of the osmotic pressure and after suppression of the concentrates, immersion of the membranes in fresh water allows their regeneration, improves their lifetime and contributes to the operation and maintenance costs.
The DC produced by the PV cells can simultaneously supply four to five DC/AC inverters at variable frequencies, which is different for each inverter and applied to the intake pump, HP pump, booster, and other accessories. An algorithm, developed by Mascara's team, allows the Maximum Power Point Tracker (MPPT) to optimise the production of the PV cells. In addition, the choice of positive displacement pumps provides performance gains from 20 to 30% compared to centrifugal pumps. 
A choice of materials which are corrosion-resistant (stainless steel and super duplex) and a 25-year warranty for solar panels allows a high MTBF (Mean Time Between Failures). The management of the process ensures flexibility, even at low specific consumption, automation and durability of the membranes. 
Fully operational The plant at Witsand is now fully operational and has produced more than 10 million litres (10,000 kL) of drinking water since December 2018. It is currently producing an average of 150kL of drinking water per day, two-thirds of which is produced just with solar energy.  The staff at the plant have been trained to operate the system which is remotely controlled and continuously monitored by TWS and Mascara Renewable Water to ensure perfect integration into its environment.
There is significant interest in Osmosun for coastal municipalities in South Africa as well as for private coastal estates, all along the coastline, some of which are attempting to get completely off the grid in terms of water, sanitation and electricity.