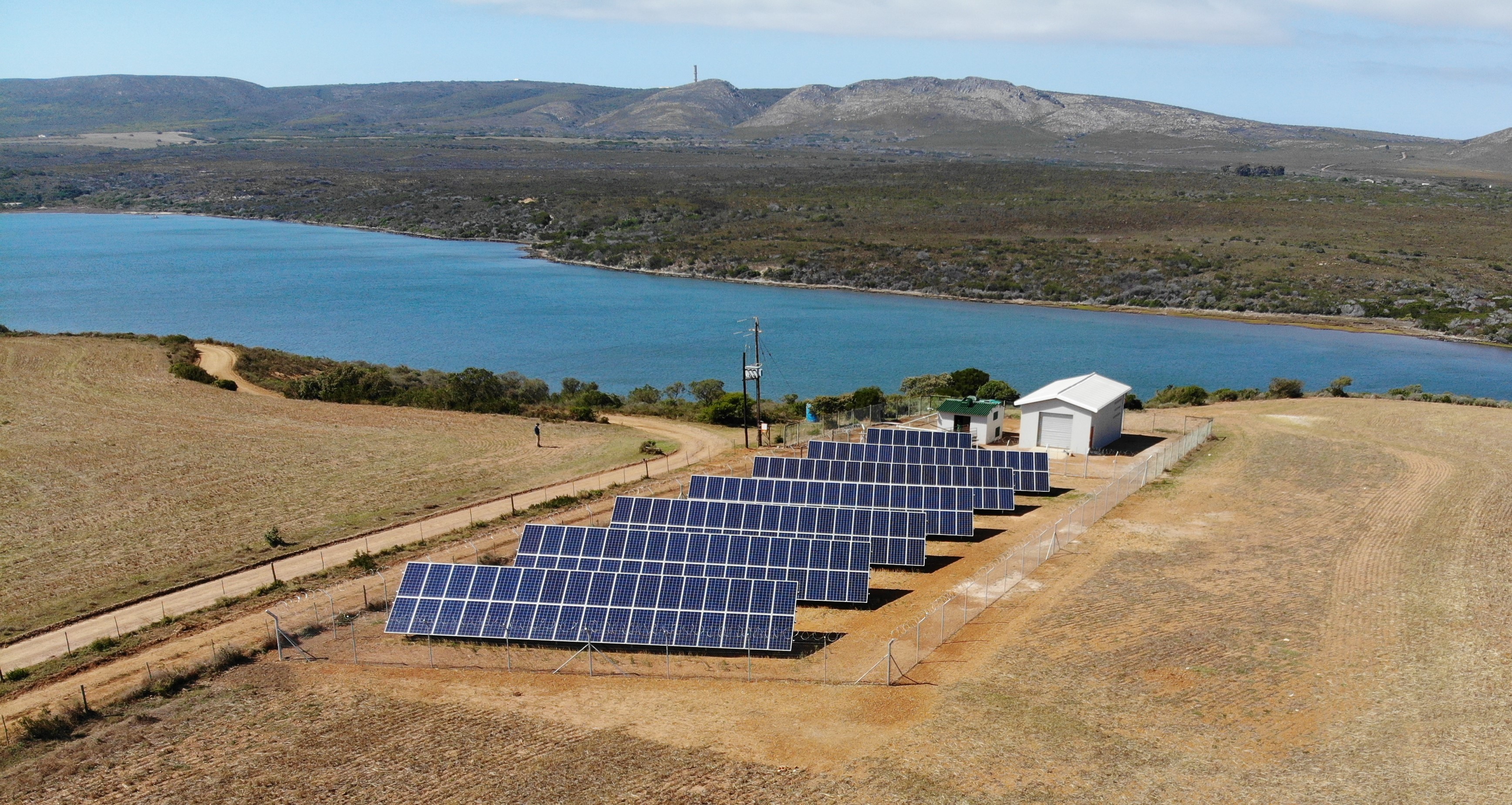 Africa's first sea water solar desalination plant has now produced more than 10 million litres (10,000 kL) of drinking water, solving the local water crisis in Hessequa Municipality in South Africa and providing the population with a steady water supply.
The OSMOSUN plant has been fully operational since December 2018. It is part of a project, co-funded by the French Treasury and the Province of the Western Cape, which has been developed and completed in less than 18 months by Turnkey Water Solutions (TWS) and Mascara Renewable Water, together with a team of local consultants and contractors.
The OSMOSUN plant, designed by Mascara, is currently producing an average of 150kL of drinking water per day, two-thirds of which is produced with only solar energy.  The staff at the plant have been trained to operate the system which is remotely controlled and continuously monitored by TWS and Mascara Renewable Water.  
This installation provides a sustainable answer to two main challenges in Africa which are water scarcity and energy supply. Marc Vergnet, CEO of Mascara Renewable Water acknowledged the success of the collaboration between TWS and Mascara Renewable Water, saying that it had exceeded expectations by installing and commissioning the OSMOSUN plant within such a short timeframe.