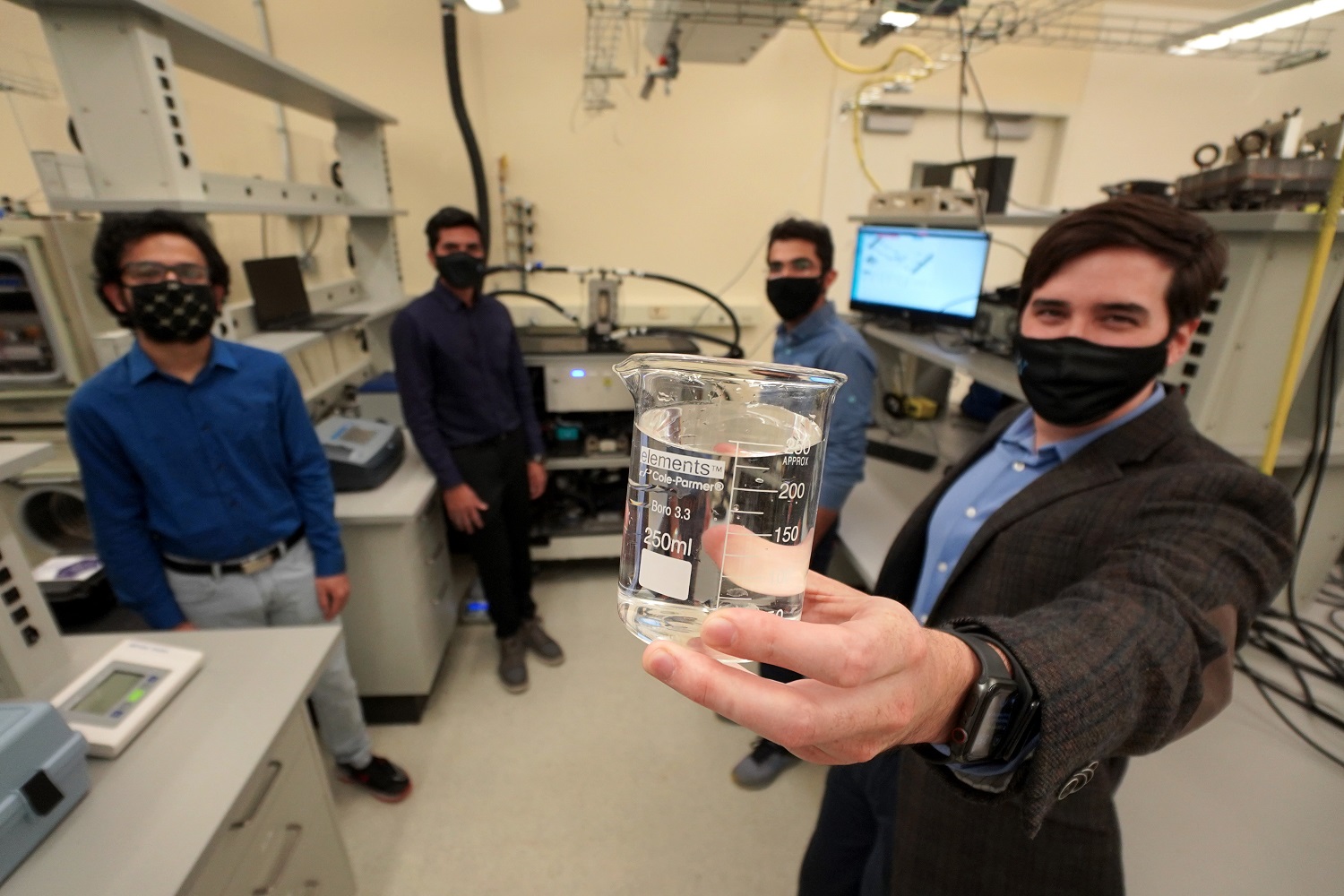 A team led by an assistant professor of mechanical engineering, David Warsinger, at Purdue University in Indiana, has reached the quarter finals of the US Department of Energy's $9 million Solar Desalination Prize.
The Purdue team, which includes two company partners, NiekAab Desal and Focused Sun, has created a technology called NoAir which uses high-temperature solar heat and a hybrid of desalination technologies to purify high salinity water.
The technology can be used in oil and gas operations and coastal applications for municipal water supplies from brackish and seawater. Warsinger explained that the hybrid process allows the use of much higher temperatures than traditional desalination, which gives much greater efficiency.
The brine will be preheated by a membrane desalination (MD) system, which is then fed with brine from the thermal vapour compression (TVC) system to further desalt and recover water. This MD-TVC system could attain high energy efficiency at low pressure and be used to treat water produced from oil and gas extraction, with negligible electricity input. It can also help improve the water recovered in seawater desalination.