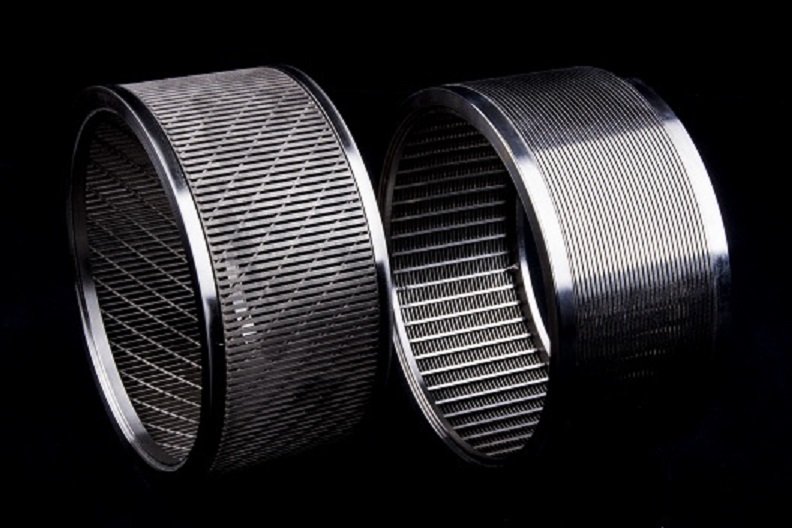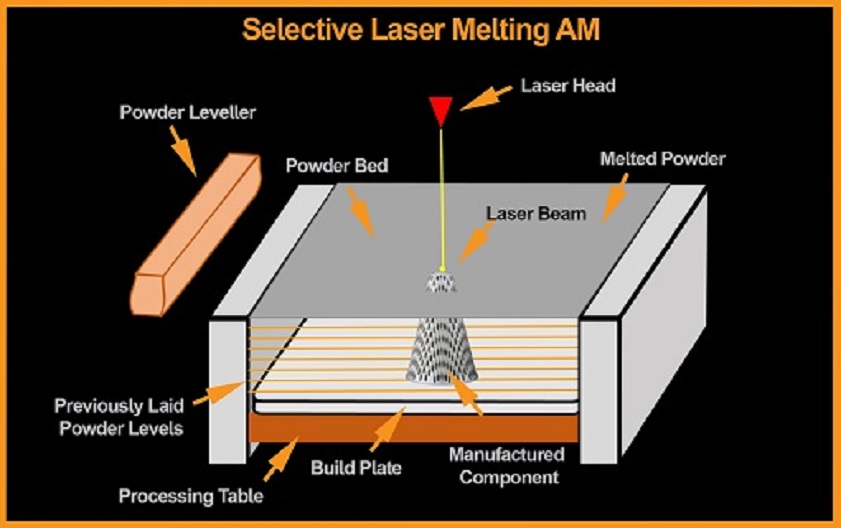 It is taking time to become accepted by the industry but gradually Additive Manufacturing is starting to have an impact. Here we describe what it is, how it works and why it can revolutionise manufacturing techniques in many areas.
Additive Manufacturing, also known as 3D printing or rapid prototyping has been around for some years but as a concept it is still revolutionary. For the uninitiated, it is a manufacturing process which creates solid, 3D structures from an image produced by computer-aided design (CAD) software or 3D object scanners.
The structures are built, layer by layer, from powder, liquid, paper or sheet material with the end product as good or in many cases better than the same structure built by conventional manufacture due to its precision.
New objects and variations of parts can also be produced to the exact specification of the designer rather than through an exhaustive testing process and the need for moulds or dies is removed, saving time and money.
British company Croft Filters saw the potential of this technological breakthrough five years ago and invested in Selective Laser Melting machinery – one of seven AM processes. This allows the production of items using different metals including aluminium and titanium which can be difficult to work with due to their reactive nature. Such parts are of particular interest to industries such as motorsport where weight saving is of paramount importance.
Improved performance When it comes to design, the possibilities of AM are still being explored. What is clear is that it can overcome the limits of traditional manufacturing to deliver products that can offer improved performance generally and the potential to be geometrically far more complex.
An example is Croft's Straightliner Filter which otherwise could not have been produced conventionally.  It offers a lower pressure drop because the filter holes can be printed at the same angle as the flow, allowing the filtrate to pass through the water with far less resistance. Traditionally filter holes are angled in a way that causes turbulence. Lower resistance means energy requirements are reduced so cutting the client's costs and carbon footprint.
AM can also be merged with conventional methods with hybrid production being used to improve existing products. Croft used it for its 'witches hat' filters with impressive results.
Director Neil Burns explained: "We tried to line up the holes using CNC machining - we tried milling it, punching it and using a laser but no technique produced satisfactory results. Then I saw a plastic 3D printer at FABLAB Manchester and realised that was the way to go."
AM really comes into its own when bespoke solutions are required. Croft was approached by an oil supplier looking to replace mesh filter panels that were more than 50 years old and most likely obsolete. It was decided that Croft would manufacture a replacement using AM. The resulting panels were then welded into the existing frames and the job was done. The client is delighted with the flow through and has bought more. It was a case of taking an existing product and making it work much better.
Material savings Another benefit of AM is its reduced environmental impact compared to conventional manufacture. The additive nature of the process gives material savings, as does the ability to reuse waste material – up to 98 per cent of the metal powders can be recycled.
Like any innovation, the adoption of AM takes time. Croft still encounters resistance from customers who are suspicious of such a new technology. One example was an instrumentation manufacturer which ordered some mesh. AM was used and when the client checked the quality of the product, more was ordered which may otherwise not have happened.
AM is so innovative that Mr Burns says it is providing materials for applications that may not have even been thought of.
"The computer on the AM machine can control how the metal melts and we can produce materials, for example with different layers of porosity, which can then be chosen by the customer depending on their requirements."
As a result, Croft is now looking to collaborate with the VTT Technical Research Centre in Finland looking at the possible applications of metal foams.
"We know foam can be used for absorbing sound and for crash absorption in F1 cars but there will be other uses. It is a case of us knowing we can produce the part but needing to find out what the application is."
AM is a 'tool-less' and digital technology - products can be made in batches of one without any cost penalty, allowing manufacturers to meet customers' requirements exactly. Such customisation is particularly important in areas such as Formula One where a bespoke component can improve performance of the car giving it an advantage over competitors.
Croft has also found that its AM experience is also a valuable selling point and Mr Burns is happy to share the company's expertise with customers and others in a bid to help make AM a more familiar technology in the filter industry, overcoming predictable resistance to change and increasing understanding of its potential as a technique outside traditional processes and limited only by the imagination of the designer.
"The whole point is to use AM to make something that could never be done conventionally and to use it as an advantage. Sharing knowledge is not a problem – the more people that are doing it, the bigger the market place becomes," said Mr Burns.
That said, he does not believe Additive Manufacturing will ever fully replace conventional techniques – for example, it is not designed for mass production.
"Taking a flat sheet and turning it into a cylinder using a roller will remain far quicker using traditional means but there are times when additive manufacturing will win, for example in the production of small components," he added.
Rapid growth As a result, the global AM market is undergoing rapid growth. According to a survey by PwC, more than two thirds of industrial manufacturers surveyed were already using 3D printing in some capacity. The total market is set to grow by a Compound Annual Growth Rate of 43.5 per cent from 2015 to 2020, reaching a value of $22.4bn.
AM technology is easily adaptable for use in a variety of industry sectors with its unique selling point of being able to turn ideas into reality quickly and cheaply. It also allows for opportunities for trial and error with minimal use of resources.
In the automotive sector, uptake of AM has been relatively high, particularly in the area of tooling and specialised vehicles that are not mass produced such as luxury cars or those designed for the military. Healthcare is another area with rapid adoption for the production of items such as hearing aids and knee and hip replacements. Currently the medical and dental markets are estimated to account for 14 per cent of AM equipment sales globally.
Oil and Gas is another area where AM is starting to have an impact. GE Oil and Gas use both metal and plastic 3D printers to reduce the design to prototyping time for some parts from 12 weeks to just 12 hours. The ability to manufacture tools onsite at remote locations would also be an efficient way for oil and gas companies to better manage their supply chain operations.
Digitally generated tools and parts such as bespoke filters can then be sold on for others to manufacture using their own machinery. The adoption of 3D printing also gives oil and gas companies the chance to create new revenue streams through the supply of the plastics and powders used in the printers. Both of these aspects can provide valuable extra income streams, particularly at a time when oil prices are low.
Even after several years of development, the potential of AM is no-where near being fully realised and research continues to be an important factor. Croft has been working with Lancaster University, University of Chester and Liverpool John Moore's University to access high-end technology, such as ANSYS software, 3D scanning and metrology equipment, which can be out of reach for smaller businesses.
Louise Geekie, project manager at Croft, said: "Student projects often give you an opportunity to get a very different viewpoint on a specific problem or they might have access to software, such as computational fluid dynamics software, which is extremely high-end."
Croft was also the first company to be brought on board at the Science and Technology Facility Council CERN Business Incubation Centre, where its 3D printed parts were submitted for testing in Switzerland and experiments with stainless steel and new alloys were carried out.
Exciting times Undoubtedly these are exciting times for Croft and the very fact that an SME filter manufacturer is at the cutting edge of development for a groundbreaking technology proves that not only is it evolving in a very different way from other industrial processes, it is also taking time to be accepted by major manufacturers as the way forward.
Mr Burns said: "I'm very wary about the company being the teacher to the rest of the world. Being first to market is great but you really have to be careful as to what you do. We're very lucky we've got the filters behind us. Without that, this wouldn't be happening."