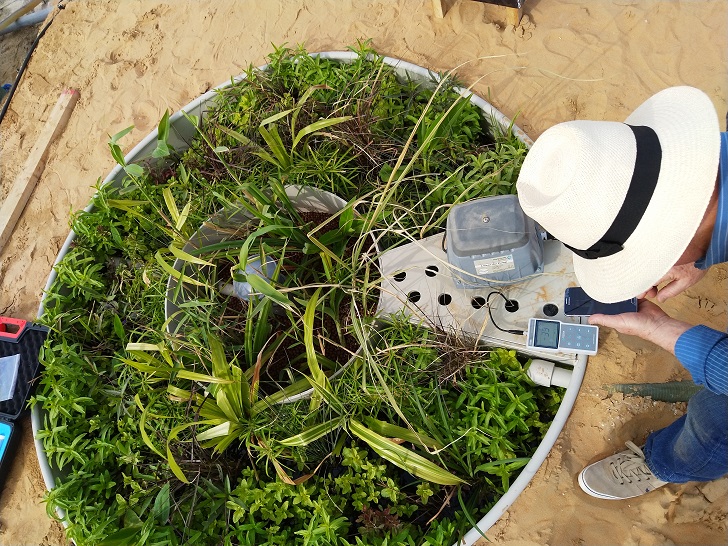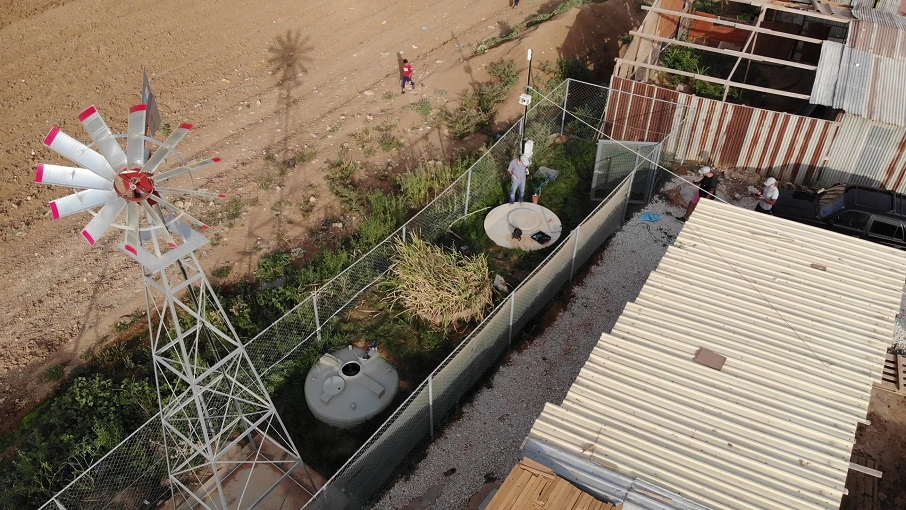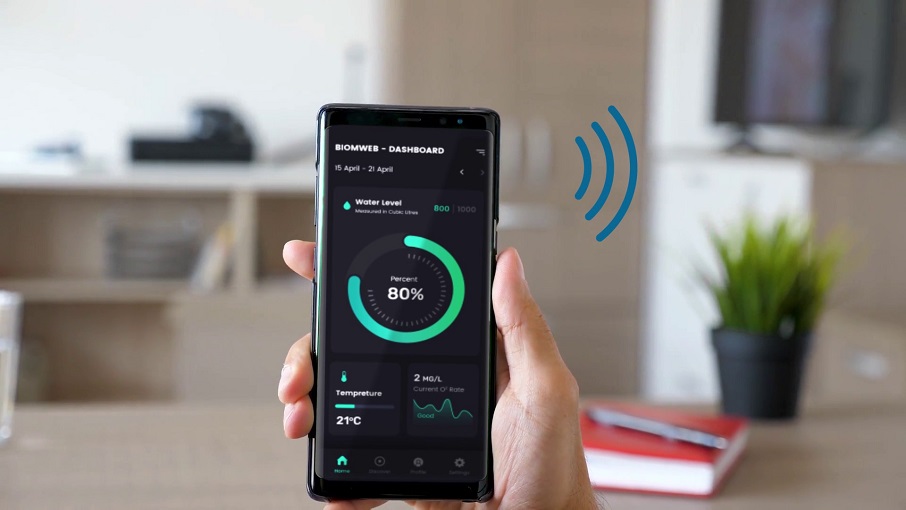 A Lebanese tech start-up has created a digital and hardware solution which tackles the economic and social challenges of wastewater treatment. Its nature-based system uses a series of water tanks that imitate aquatic habitats, eliminating the need for chemicals, desludging or large investment.
Mrüna is Lebanese-UAE company which specialises in nature-based innovative wastewater technology designed to support urban resilience and expansion. It has recently won an award for its digital wastewater treatment solution, BiomWeb, in the global innovation competition, InfraChallenge, organised by the Global Infrastructure Hub (GI Hub). GI Hub was established by the G20 and works to drive an ambitious agenda of sustainable, resilient and inclusive ­infrastructure through action-oriented programmes that support the G20.
Digital transformation GI Hub launched InfraChallenge in November 2019 and invited applicants from around the world to pitch big ideas to drive digital transformation in infrastructure, a sector that has not been widely disrupted by digitisation. The impressive number of applications from more than 30 countries demonstrated a passion to innovate, disrupt and transform infrastructure.  GI Hub's CEO and InfraChallenge judge, Marie Lam-Frendo, said: "We were looking for real ideas with real impact and we got them. 
I congratulate Mrüna on their wastewater solution and I'm so proud that InfraChallenge will help to make ­sanitation more accessible for all." As the winner of InfraChallenge, Mrüna will receive a $AUD 50,000 funding package to help scale up its technology, as well as ongoing support from  GI Hub and MIT Solve to further develop its solution, and will benefit from exposure to the G20's Infrastructure Working Group. 
Simple & accessible Co-founder of Mrüna, the company behind BiomWeb, Ben Baseley-Walker, explained how the idea for BiomWeb had begun. "The origins of Mrüna and BiomWeb stem from the growing problems of the pollution in our rivers and the impact of sanitation on food chains and asking how we could start to do things differently. We've strived to create a nature-based system that is simple and accessible to all income brackets, and we are really excited to work with GI Hub and MIT Solve to push it out globally."
Using IoT, the solution treats wastewater on-site, eliminating the need to transport waste and recycled water, with a series of water tanks that imitate aquatic ­habitats found in nature. Mrüna hopes that BiomWeb will be adopted by refugee camps and informal settlements, as well as private and public sectors across the world.
Sewage infrastructure Traditionally, sewage infrastructure consists of centralised wastewater treatment plants (WWTPs) connected to an extensive network of underground pipes. However, a centralised wastewater treatment (WWT) approach is costly in up-front capital, operations, and ongoing maintenance. Importantly, 80% of the construction cost is for the sewer network, and most countries cannot afford to build such networks resulting in high carbon-footprint, ­inefficient vacuum truck solutions that don't allow for reuse of water.
NGOs, governments, and real estate developers continue to invest billions of dollars a year on outdated technologies and strategies. Current wastewater ­treatment methods require a highly educated, skilled workforce and often don't reach peri-urban or geographically isolated communities.  
In urbanising areas, sewage infrastructure is either too slow to keep up with the building rate or it's too expensive to connect areas that don't yet have high enough density. For example, in countries like Lebanon, international donors have funded sewage treatment plants that never went into operation as there was no money to build the associated sewer network to connect local towns and villages. 
In the Gulf Cooperation Council (GCC) area, long concrete sewer lines are infiltrated by hypersaline groundwater that compromises treatment stations and, subsequently, the vital reuse of water for landscape irrigation. Despite spending billions of dollars on sewer pipe infrastructure in the UAE, many suburbs continue to depend on sewage trucks, which are expensive, pollute the environment and cause traffic congestion.  
The BiomWeb system Biomweb is a decentralised wastewater solution that harnesses the power of nature and a suite of internet-connected devices to transform access to sanitation services and recycled water. It works using a combination of hydrology, sedimentation, filtration, and biological treatment to treat wastewater. 
Fixed bed media break down organic waste in the anaerobic tank, by offering a surface area for bacteria to flourish, and simultaneously filter organic waste and foreign objects.  The system uses filters like those used in Koi ponds for the midpoint stage of filtration between the first anaerobic and second aerobic pod. The second aerobic pod uses water plants like papyrus and sugarcane to mimic the conditions of a freshwater aquatic habitat and promote diverse species of microorganisms to further process the wastewater. The result is a perpetual system with a near-zero need for desludging that produces an on-site source of recycled water for irrigation or similar activities.
The base unit used by Mrüna is the BiomPod. One BiomPod can process 15,000 litres per day which can serve 100 people. It uses the same amount of energy as a standard fridge and the system offsets this by 40% with the use of an on-site windmill. The BiomPods can also be networked together to service larger communities and clients with bigger projects.
Use of IoT The addition of IoT and a secure app-based management system to the BiomWeb system makes it simple to manage and monitor assets as they become almost autonomous, whether it is a single system or a countrywide network. The resilient, low-maintenance nature-based system only needs periodic scheduled maintenance, or a visit for a series of predictable events.These might be a pump failure, a large increase in influent volumes, or a major change in the effluent parameters. 
The BiomWeb system makes use of newly accessible IoT technologies, which means that system vitals can be monitored remotely, and maintenance personnel only sent out when required. The combination of the rapid response enabled by the IoT addition and the cost savings on in-person monitoring means that BiomWeb can offer competitive pricing and a level of reliability that traditional solutions are unable to provide. This, in turn means the company can out-compete the sewage truck sector and reach under-served communities that are economically or geographically marginalised.
The combination of sensors and the web application allows for the central management of a decentralised system by the company or the client. This allows rapid adaptation to local environmental, regulatory and commercial conditions and results in independent, self-maintained facilities which are capable of scaling services effectively via partner SMEs. 
Sensor information for volume metering, temperature and turbidity helps the client to estimate the quality of the wastewater treated, identify abnormal conditions and alert the project team remotely. All of this is beneficial to municipalities or disaster response teams who need to manage many different facilities dispersed over a wide area, for example, the thousands of informal settlements in Lebanon, managed by the UN.
Social impact and the future As a Lebanese company, social responsibility is a key driver for Mrüna. The company believes that BiomWeb can help to clean polluted rivers, replenish precious groundwater, protect health and offer jobs where they are most needed. It can provide ­wastewater treatment and recycled water to geographically or economically ­­marginalised communities that previously had little or no access to sanitation and supports resilience for displaced people and their host communities.
Winning InfraChallenge  will help Mrüna transform urban ­infrastructure and the company's ­solution will help to accelerate the delivery of the United Nations' ­Sustainable Development Goal 6 that pursues availability and sustainable management of water and sanitation