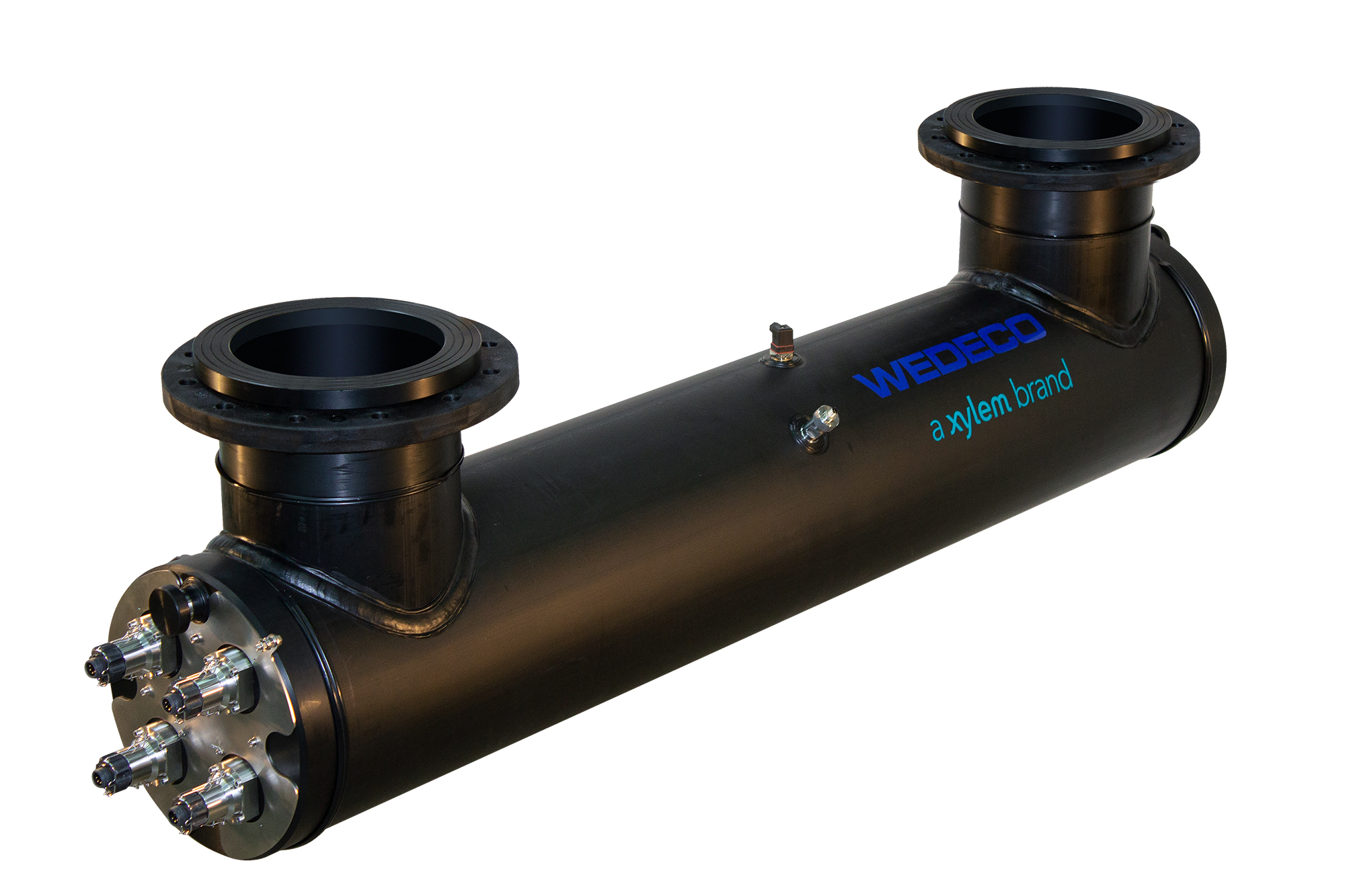 Xylem's new line of Wedeco Acton PE ultraviolet (UV) disinfection systems is designed for use in saltwater and other harsh water systems.
The Acton PE system's non-corroding polyethylene HDPE (PE 100) design is intended for aquaculture farms, aquaria, zoos, saltwater thermal pools, well boats and similar saltwater environments. The company says the Wedeco Acton PE UV system can achieve disinfection rates of over 99.99% and its construction is optimised for challenging water conditions.
Using high-power Wedeco EcoRay UV lamps (600 W/lamp), the system maintains hygienic conditions for water intake, outflow and re-circulation in aquaculture, preventing growth of pathogenic bacteria, fungi and viruses, so ensuring biosecurity. The Wedeco EcoRay lamp technology has a proportionally high UV intensity in both dimmed and full-power mode and the ability to monitor real time conditions, continuously adapting output to actual demand.
The system can be integrated in a facility's overall control system and the EcoRay lamp technology, which allows for fewer lamps than traditional technologies and comes with a guarantee of 14,000 operating hours per lamp.