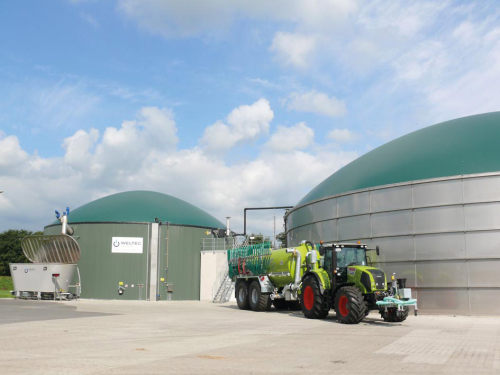 Weltec Biopower is a provider for the planning and construction of biogas plants. The spectrum of the more than 300 AD plants erected around the globe ranges from agricultural projects to individual waste plants to biomethane plants.
In the UK, Weltec Biopower is one of the pioneers in the field of biogas plant construction. Ten years ago, Weltec set up two of the country's first biogas plants. Very soon, construction of the 15th British Weltec biogas plant will commence near London.
Three Weltec projects are on the shortlist for the ADBA Industry Awards that are bestowed within the scope of the exhibition: In the category 'Innovation in sewage treatment through AD', Weltec presents an anaerobic stage for a sewage treatment plant in South Germany, which has been digesting sludge since the spring of 2016. To win the 'Best international commercial plant', Weltec has entered the race with a 1-MW waste plant that is currently being built in the vicinity of Melbourne, Australia. Weltec has also been shortlisted for the 'Best food & drink industry AD project' with a 500-kW project for Gilfresh, a vegetable producer in Loughgall, Northern Ireland.
To provide professional visitors with more information, an experienced team will be at the exhibition stand of Weltec Biopower (UK) Ltd. (stand number D405) at UK AD & BIOGAS.