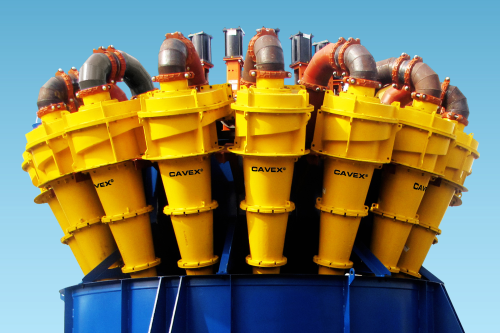 The new CVXU polyurethane hydrocyclone and CVXT ceramic tile-lined hydrocyclone are designed to withstand severe abrasion.
They feature a laminar spiral inlet geometry that allows slurry to follow a natural path without encountering sharp edges. Weir says this reduces turbulence inside the cyclone which helps maximise separation efficiency, hydraulic capacity and extend wear life.
"Cavex hydrocyclones are highly regarded for their proven hydraulic efficiency and durability in harsh environments and the range of lining materials available make them ideal for highly erosive and corrosive applications," said Tony G. Locke, managing director of Weir Minerals Europe.
"We are committed to ensuring our products perform with optimum efficiency and offer a lifetime cost of ownership that is low."