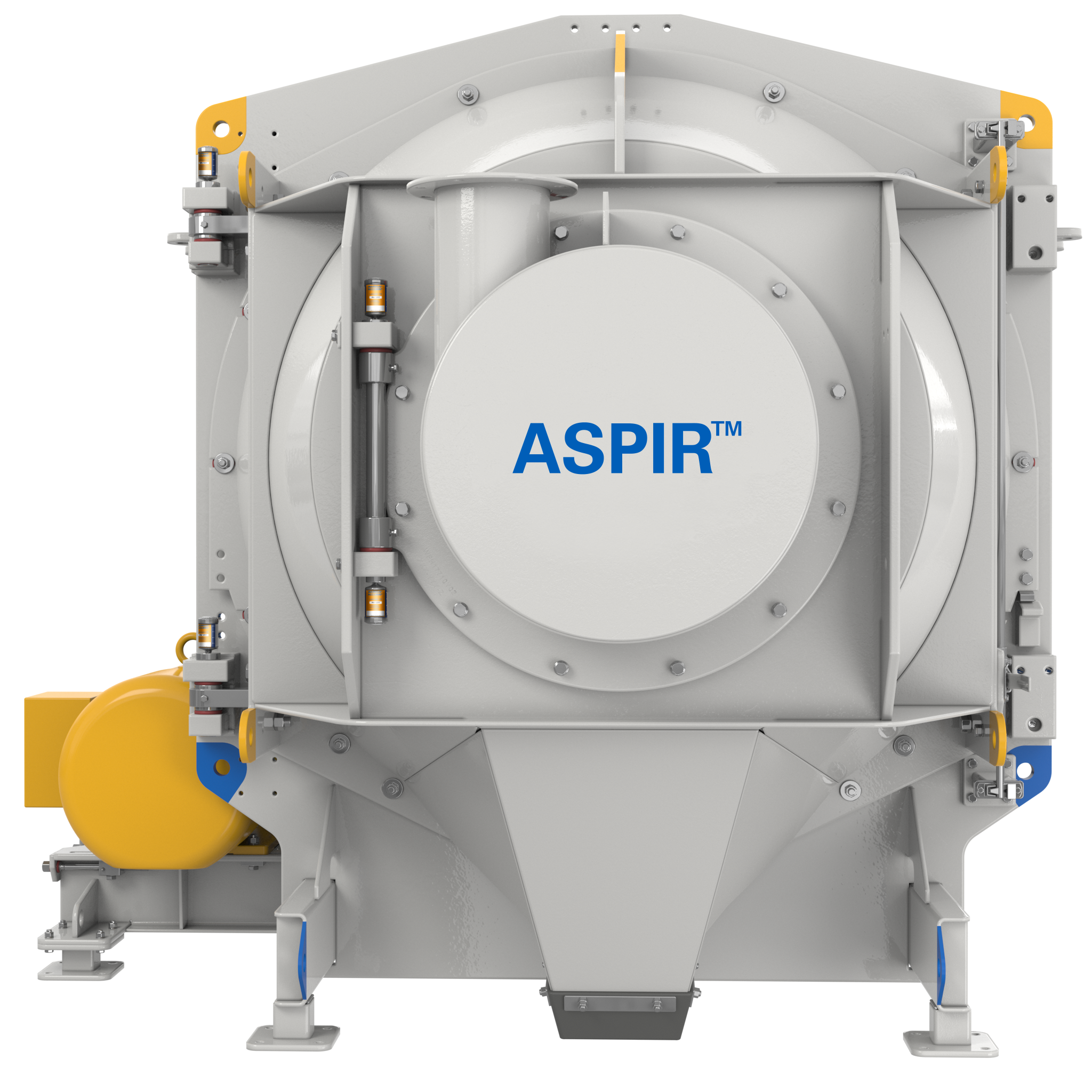 Weir Minerals has expanded its coal dewatering portfolio with the introduction of the AspirWFH1730 jumbo horizontal basket fine coal dewatering centrifuge, built on proven principles such as G force and basket angle.
The new AspirWFH1730 jumbo centrifuge is engineered and sized to process 100tph of fine coal product.  The centrifuge uses a scroll/basket design, combined with high quality wear components, and wet end for handling varying feed densities.
Paul Jerks, product manager for Weir Minerals Aspir, explained that the design of the inlet/effluent arrangement means that when the centrifuge is presented with a dilute feed the jumbo just centrifuges the effluent directly out of the bottom of the machine. eliminating any potential of effluent splashing over into the product chamber.  The product chamber is further protected by a labyrinth seal between the effluent and product chamber.
Central to the Aspir range are the coarse and fine coal centrifuges that are designed to work in the most arduous coal dewatering applications.  It features a cyclone inlet (patent pending) that aids in the process of separating solids and water prior to the fine product being introduced to the basket.