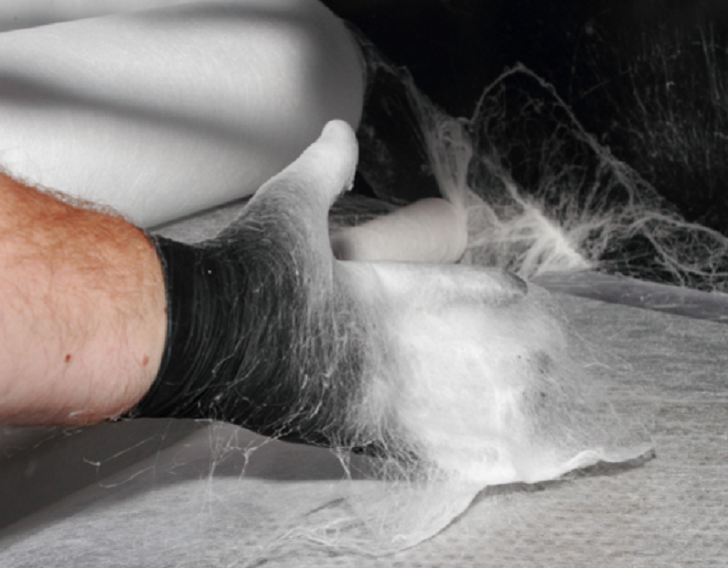 Verdex Technologies, a US company which produces nanofibres for filtration applications, has developed technology that uses recycled PET carpet and plastic bottles to produce nonwovens such as filtration and acoustical products and performance apparel.
Part of a collaboration with Carpet America Recovery Effort (CARE), the technology enables the nonwovens industry to play a vital role in solving the ever-growing problem of landfilling carpet and ocean plastic.
Verdex's patented spinning nozzle technology converts PCC material directly into nano/micro fibres which are blended with larger fibres to form products for filtration, apparel and acoustic damping. It can spin recycled cleaned PET carpet containing polypropylene and calcium carbonate components.
In the US, only around 10% of carpets are reused or recycled. The Verdex technology is a simple, safe process for spinning nanofibres without using solvents, just low-pressure air.
The Verdex process can also spin nanofibres using polymers such as PCL, PLA, PP, PET, PBT, Nylon 66, and possibly others if melt viscosity is low. It delivers nanofibres in a single step, which can also incorporate functional particles such as super absorbent powder and activated carbon.