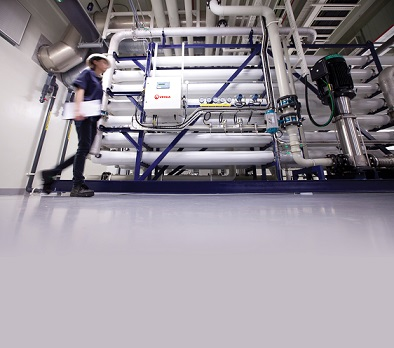 The high recovery systems have applications in a wide range of industrial sectors including food and beverage, chemical manufacturing and healthcare. Other areas of application include recovery of wastewater for reuse in boiler or cooling tower make-up, and recycling of industrial process water.
The systems can be used for extracting high purity water from industrial, brackish and wastewater sources with salinity up to 10,000mg/l. Veolia's modular configurations can reduce concentrated brine by between 50% to 75% and energy consumption by up to 35%. The high recovery RO range has six models covering flows from 10m3/h to 100m3/h and can achieve up to 98% recovery.
All the models are equipped, as standard, with high recovery, low fouling premium grade membranes for low energy consumption performance and with a programmable logic controller with remote monitoring and control functionality.