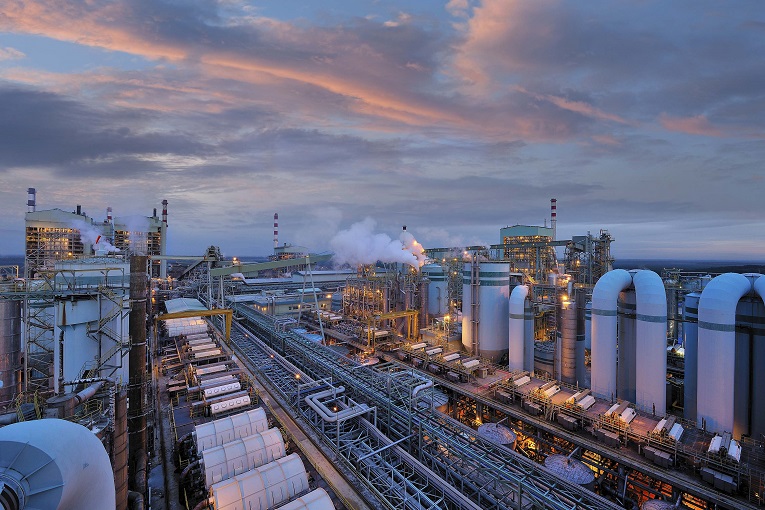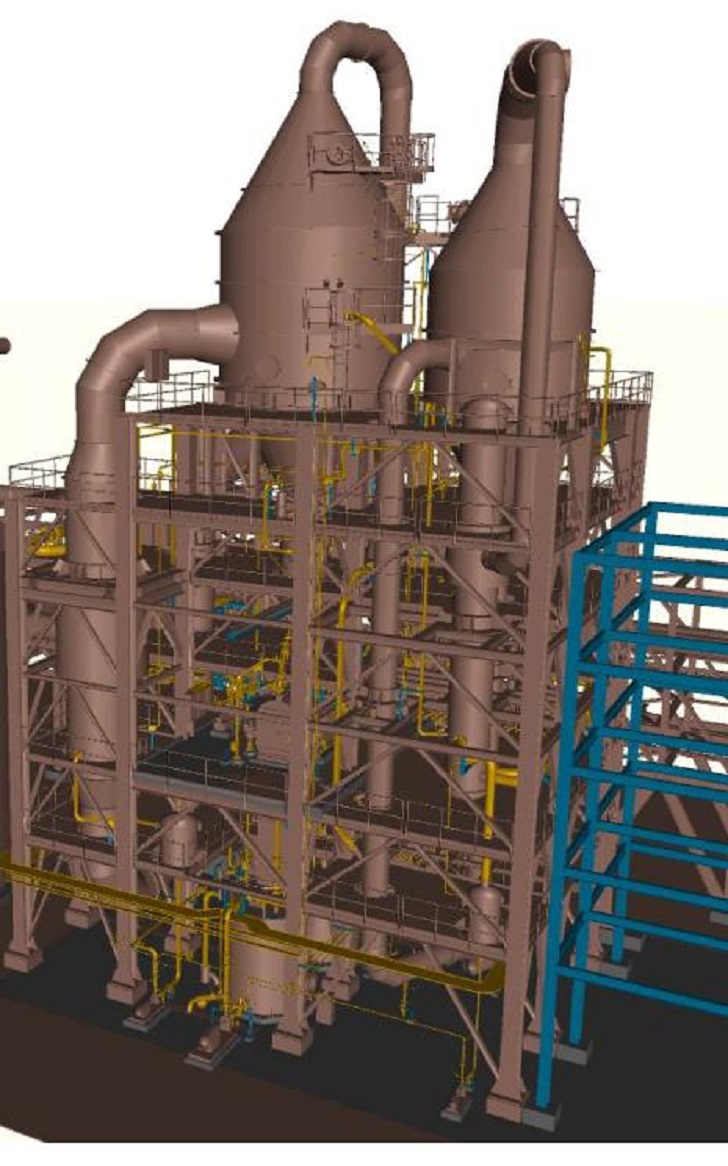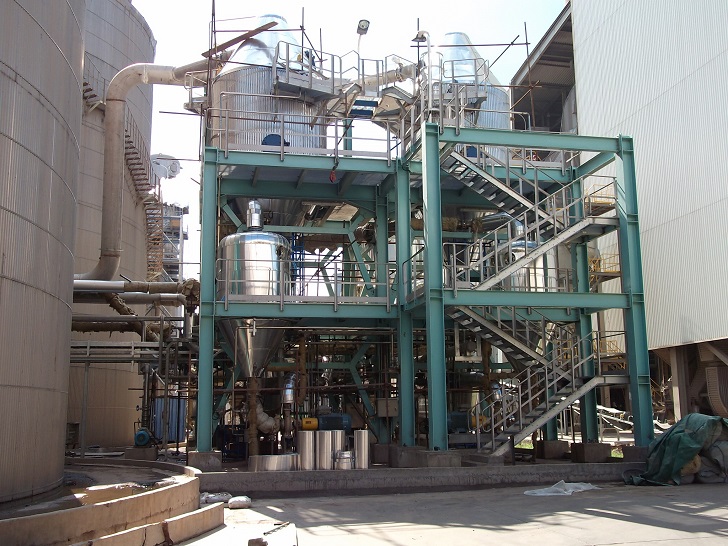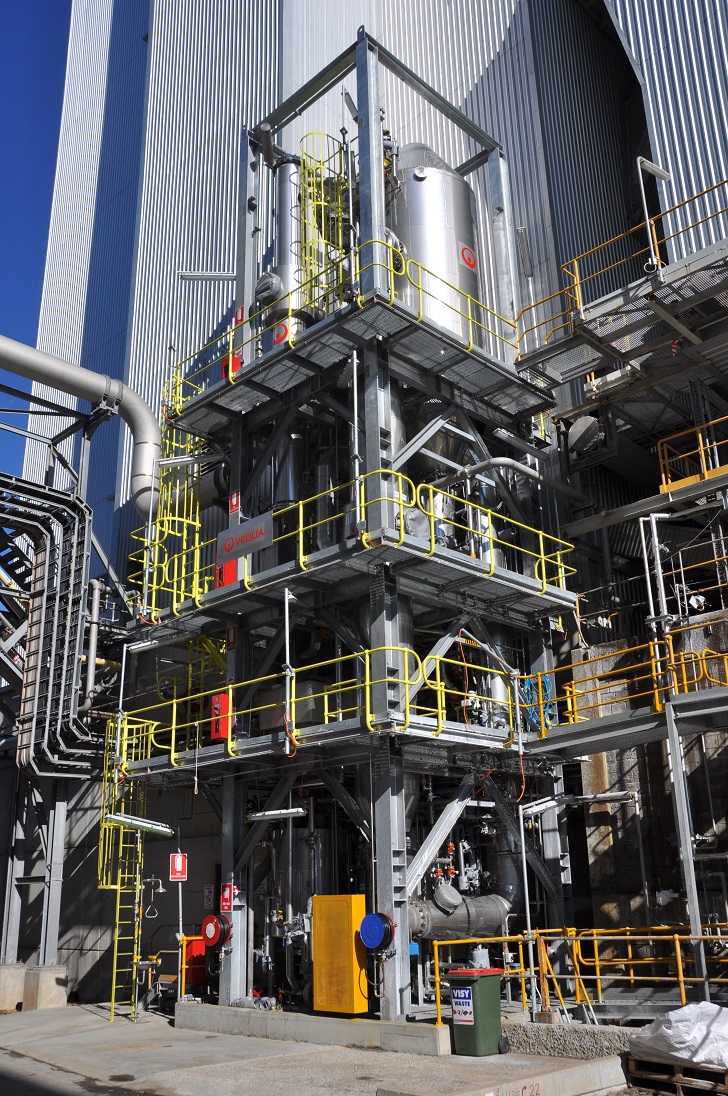 Demand for more environmentally friendly fibres is driving an increase in pulp making capacity. A mill in Asia is using a chloride removal system to optimise the recovery process as hardwood cellulose is transformed into pulp for textile fibres.
In tropical Indonesia, the Riau province is a major hub for the forestry industry and is home to the operations of the Asia Pacific Resources International Holdings Limited (APRIL) Group, the world's second-largest producer of bleached hardwood kraft pulp.
Rising paper consumption in Asia and growing global demand for more environmentally friendly fibres for the clothing industry means there has been increased pulp making capacity to convert renewable fibres into a variety of fine paper products and viscose staple.
Chemical management Veolia Water Technologies has provided its chemical recovery technology to one of the largest pulp mills in the world. Riau Andalan Pulp & Paper (RAPP) is owned by APRIL and produces pulp of the highest purity at its paper mill in Kerinci (Riau). As a result, RAPP performs pulping washing and cleaning steps which produce an organics-rich liquid stream.
When this liquor is burned in the recovery cycle, it generates renewable power that helps the mill become energy self-sufficient. Over time, however, the process creates chloride and potassium accumulation which, if not tightly controlled, causes corrosion and boiler fouling, increasing maintenance costs. To prevent efficiency losses and boiler downtime, these chemicals need to be managed.
At the RAPP pulp mill, Veolia will treat 550 tonnes per day of precipitator ash through its Enhanced Chloride Removal Process (ECRP). Featuring its HPD crystallisation technology, the advanced system is designed to give the best control of sodium recovery and chloride and potassium removal steps while minimising energy consumption and related emissions.
Chemical recovery With increased processing complexity, pulp and paper mills can benefit from investing in advanced chemical recovery technologies that keep operations stable and avoid costly shutdowns. Tightening freshwater withdrawals and effluent discharge regulations impose the use of more and more restrictive water circuits that minimise both the need for incoming make-up water and the release of liquid waste.
To maintain closed water circuits, the concentrations of non-process elements (NPEs) that accumulate within the facility must be managed to avoid the emergence of two potential issues; scale in black-liquor recovery boiler due to increased potassium and calcium salt concentrations and corrosion build-up due to increased chloride concentrations.
Ash treatment Closed circulation mills maximise the economics of chemical recovery but also create challenges for handling and treating liquor streams. Non-process elements (NPEs), including chloride and potassium entering the mill through the raw wood and chemical makeup, accumulate in the recovery cycle. Over time, they create the conditions for scaling and plugging in the boiler leading to lower energy production. If left uncontrolled in the precipitator ash, NPEs can become a significant corrosion and boiler fouling problem ultimately resulting in a reduction in recovery boiler capacity and an increase in operating costs.
Controlling NPEs Crystallisation processes help to minimise the build-up of NPEs and keep them under control. One such highly selective purification technology is Veolia's HPD Chloride Removal Process (CRP), featuring a forced circulation recrystallisation unit that reduces the levels of chloride and potassium often by more than 90% in the recovery cycle while minimising soda chemicals and sulfate losses to less than 9%.
Through the dissolution of ash, followed by evaporative crystallisation and centrifugation, the salt cake is purified, sodium sulfates are recovered while the liquid waste loaded with chloride and potassium is purged and removed from the liquor cycle.
Ecosystem protection Veolia Water Technologies provides the global pulp and paper industry with processing systems, digital solutions and lifecycle services that reconcile industrial productivity and the protection of the ecosystem. Veolia designs and supplies HPD evaporation and crystallisation technologies to boost the black liquor concentration and precipitator ash chemical recovery processes. The company also develops testing and piloting work to enhance economic viability, optimise thermal separation, reduce technical risks, and improve the sustainability of renewable fibre production.
Safe solutions Through the continuous improvements in its HPD evaporation and crystallisation systems, Veolia provides the safest, most-efficient solutions to pulp and paper mills around the world to further reduce their environmental impacts and create economic value derived from the responsible management of closed-loop industrial processes.
Jim Brown, CEO of Veolia Water Technologies Americas, said: "Once again, we are pleased to work with APRIL and build on the success we have achieved together over the years. Veolia's chemical-saving HPD technologies will be key components in the expansion of this important production site in Riau helping its pulping operations become more resource-efficient and sustainable."