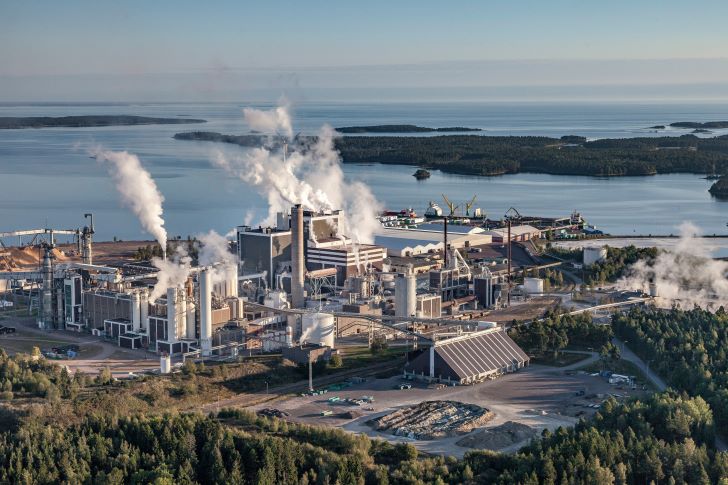 Valmet is supplying a new evaporation line 3 for the Södra Cell Mönsterås pulp mill in Sweden.
It will replace the mill's oldest evaporation line 1 which is over 40 years old.
The new evaporation line 3 will have a capacity of 530 tonnes evaporated water per hour and will produce clean condensates for reuse in the mill processes. The line includes preparedness for lignin extraction with LignoBoost technology. Valmet's delivery will also include inspection of the existing evaporation line 2.
Valmet has had a long cooperation with Södra Cell and the Mönsterås mill's evaporation plant.
"We tailored this new line to meet the customer needs for reliability and efficiency," said Fredrik Kall, Valmet's director, Evaporation, Ash & Bio Technology, Pulp and Energy. "The new line will increase the evaporation capacity and further improve the mill's steam economy and energy efficiency by producing high dry solids for the recovery boiler. The water efficiency of the mill is improved by providing clean condensate for reuse at the mill."
"In hard competition Valmet presented the best overall solution for us and we are looking forward to this cooperation," said Jonas Olander, project leader at Södra Cell Mönsterås.
The new evaporation plant is scheduled to start-up in the first quarter of 2023.