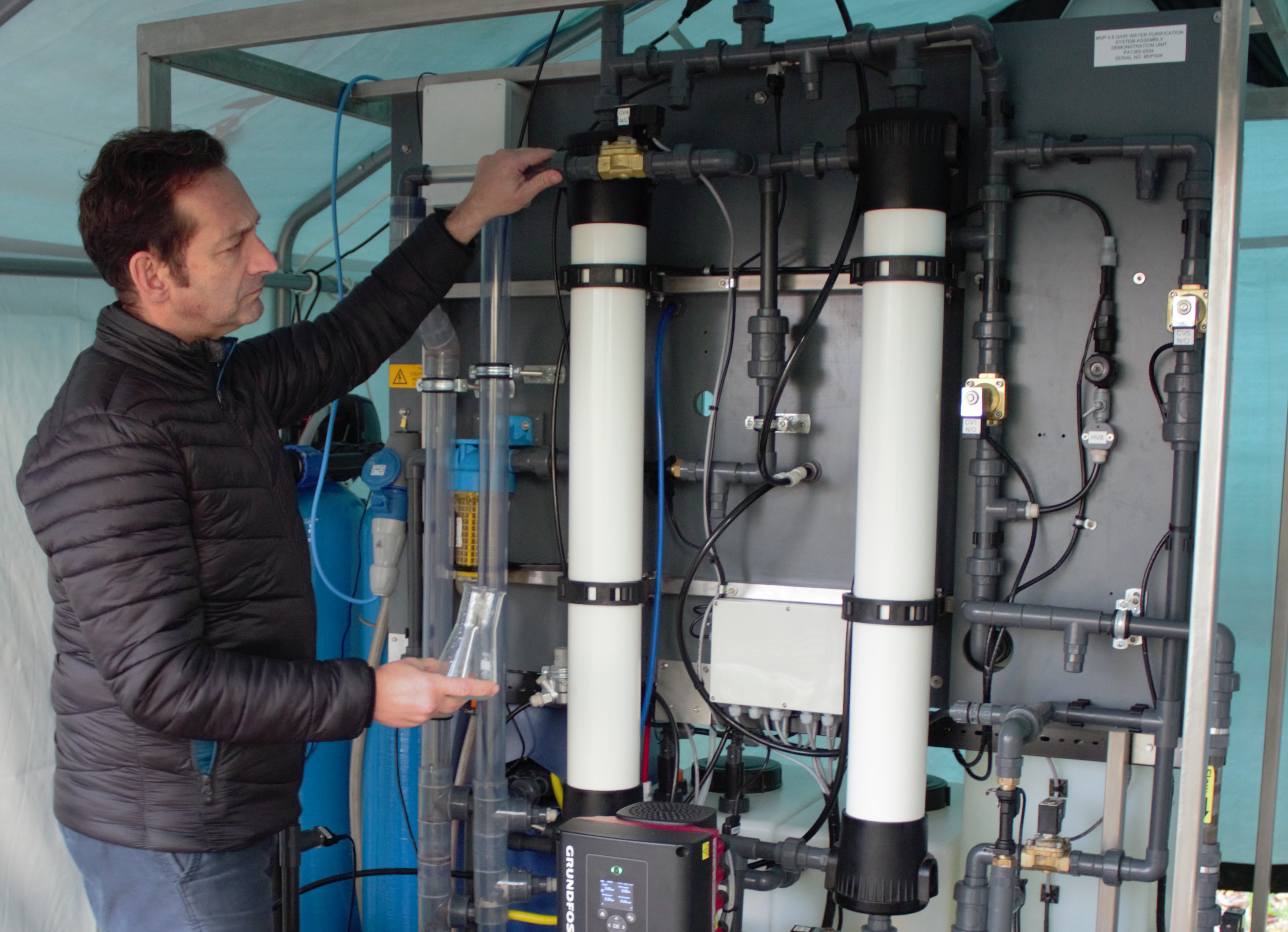 A mini mobile water treatment plant developed by scientists at UWE Bristol, which can purify hundreds of thousands of litres of water, is currently undergoing trials at the university's Frenchay campus.
Initial tests have shown the system can transform dirty pond water into clean water which meets UK drinking water standards at a rate of 500 litres per hour. Trials will take place over three months, ahead of deployment in India where it will be tested in freshwater catchments as part of a UK Research and Innovation project.
Known as The Ninja, the 1.5m by 1.5m unit uses an ultra-filtration system and electrochemically activated solutions that disinfect raw water, removing biological contaminants including bacteria and viruses, as well as reducing agricultural and industrial contaminants such as nitrates, ammonia and metals. Professor Darren Reynolds, lead scientist on the project, said: "The Ninja is an industrial-scale piece of equipment which can be easily transported overseas and used to help whole communities by producing clean, safe drinking water from dirty or contaminated sources."
UWE Bristol has collaborated on the project with Portsmouth Aqua Ltd, which designs and manufactures the treatment systems.