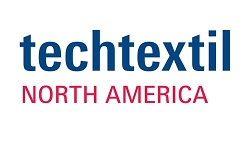 The highly acclaimed technical textile conference which is held concurrently with Techtextil North America's trade show floor will consist of three days of technical textile educational tracks and networking from 20 – 22 June 2017 and will take place at McCormick Place, Lakeside Center in Chicago,Illinois.  The event will bring speakers from a variety of backgrounds and industries to discuss new advancements in the marketplace.
The advisory board members are:
Jess Jur, PhD., Assistant Professor, Textile Engineering, Chemistry & Science at N.C.State University
 Sam Buff, Director, Textile Technology Center at Gaston College
Genevieve Dion, Associate Professor, Design Department at Westphal College of Media Arts and Design Founder, Shima Seiki Haute Tech Lab at ExCITe Director, Center for Functional Fabrics at Drexel University
Dr. Sundaresan Jayaraman, Kolon Professor, School of Materials, Science and Engineering at Georgia Institute of Technology
Gordon Gillerman*, Director, Standards Coordination Office, National Institute of Standards and Technology. *Observer to the Advisory Board.
Symposium session topics will include: Smart textiles in the connected car ecosystem; optimizing the design and fabrication of functional fabrics; smart textile product design; the technical textile industry talent challenge as well as some two-part sessions.