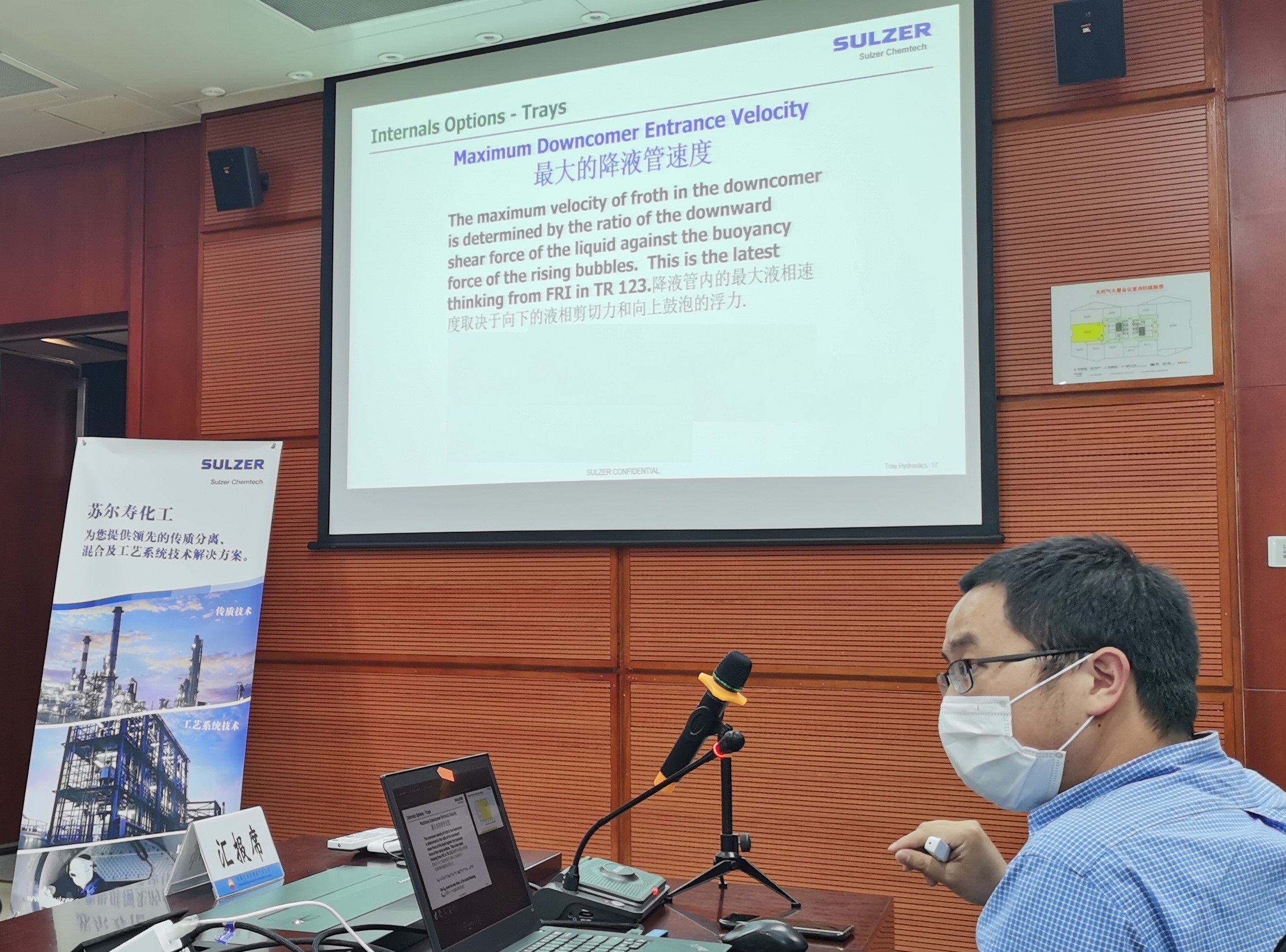 Sulzer Chemtech teams in China are gradually resuming their customised seminars on separation and mixing technologies for businesses in the manufacturing and processing industries.
Sulzer places great emphasis on activities aimed at sharing technical expertise with its customers, to help businesses improve their knowledge in mass transfer technology and equipment design. In addition, they can address specific challenges or technical issues.
The first seminar since the restart was conducted for a leading company in the oil and gas sector. During the event, Sulzer's technical experts provided an insight into natural gas treatment to approximately 30 process engineers and managers.
Key topics discussed included the capabilities of high-performance trays and how revamping gas sweetening units can increase market competitiveness. Attendees were also provided with real-world case studies and examples to demonstrate tangible benefits.
Charlie HSU, head of Sales at Sulzer Chemtech in China, said: "There is a real demand for sharing technical expertise on separation technology. This event has been extremely successful and we look forward to supporting more customers in the future by organising similar events."