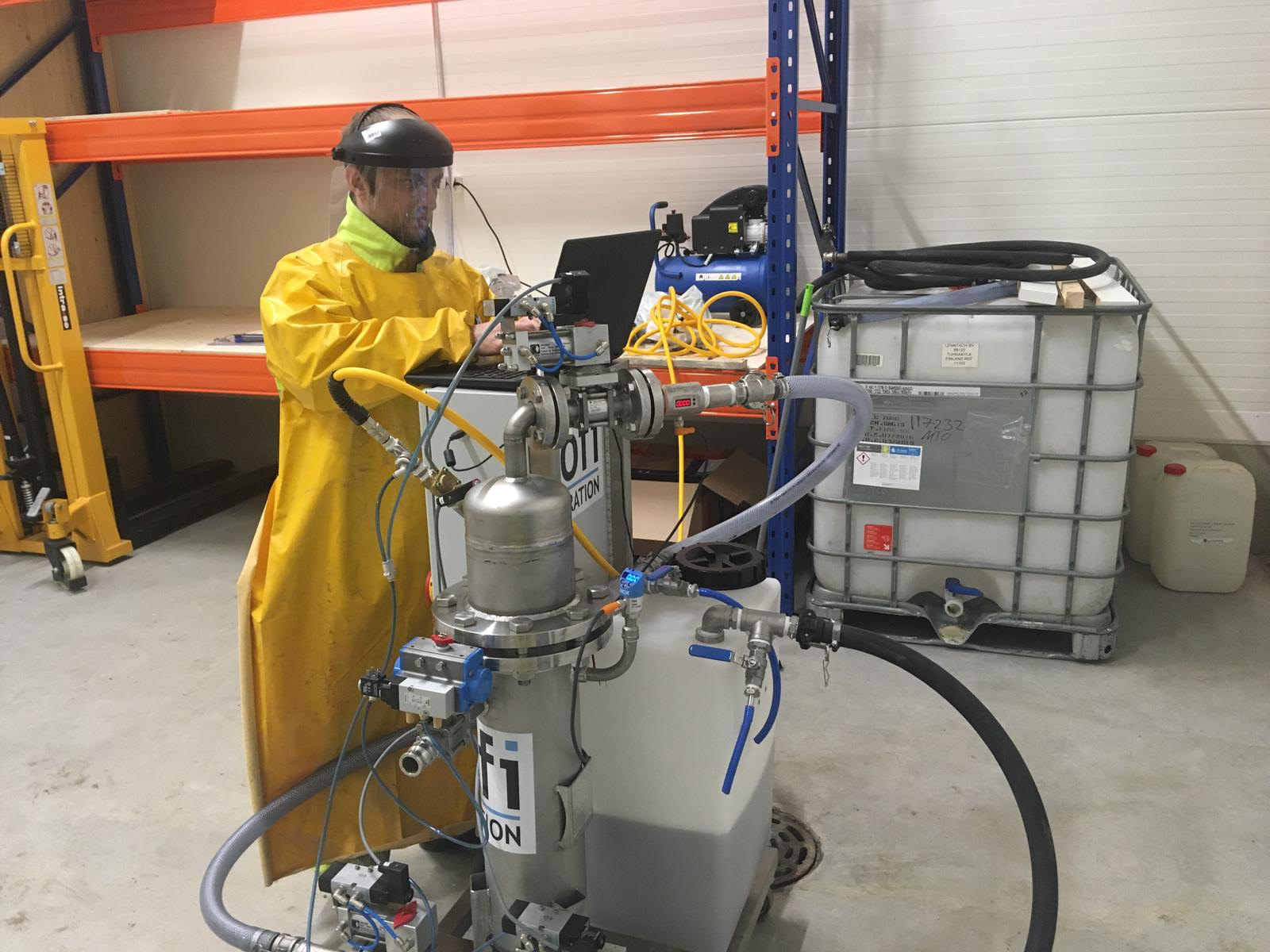 Finnish water filtration technology provider, Sofi Filtration, has recently opened its new test lab in Espoo, Finland to continue development of its Sofi Filter, designed for difficult to filter liquids and small particle sizes ranging from 0.3 to 20 microns.
The new test laboratory, which contains the Sofi Filter SF200 test skid, will continue the company's development of the Sofi filter. The pressure housing of the skid is made of Super Duplex stainless steel which allows testing of the filter with chemically challenging liquids. The system has the capability for constant back-looping to run samples as small as 40 litres up to 1 m3. 
Standard materials and client samples will be studied in the lab, along with different filter elements, self-cleaning mechanisms and system intelligence for remotely monitored and controlled water treatment systems.
Sofi Filtration has also patented a cross flow technology and is looking at new ways to further improve its performance. Its filter applications are equipped with self cleaning mechanisms such as ultrasound and backwash technology which allows continuous operation and does not require chemicals to regenerate the filter element.