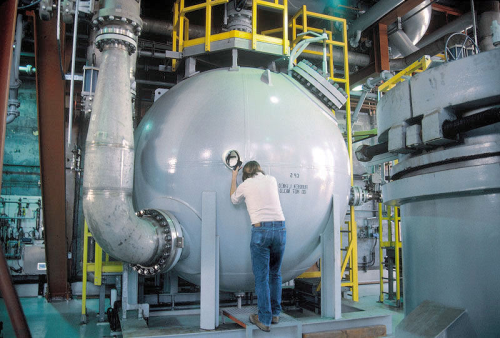 The equipment will treat condensate for two 660 MW super-critical boilers.
Siemens will provide six high-pressure spherical condensate polishers, which are designed to remove impurities such as metal oxides, trace ionic impurities and silica.
The contract covers design, engineering, fabrication, installation, testing and commissioning of the condensate polisher system, which is currently scheduled for start-up in March 2012.