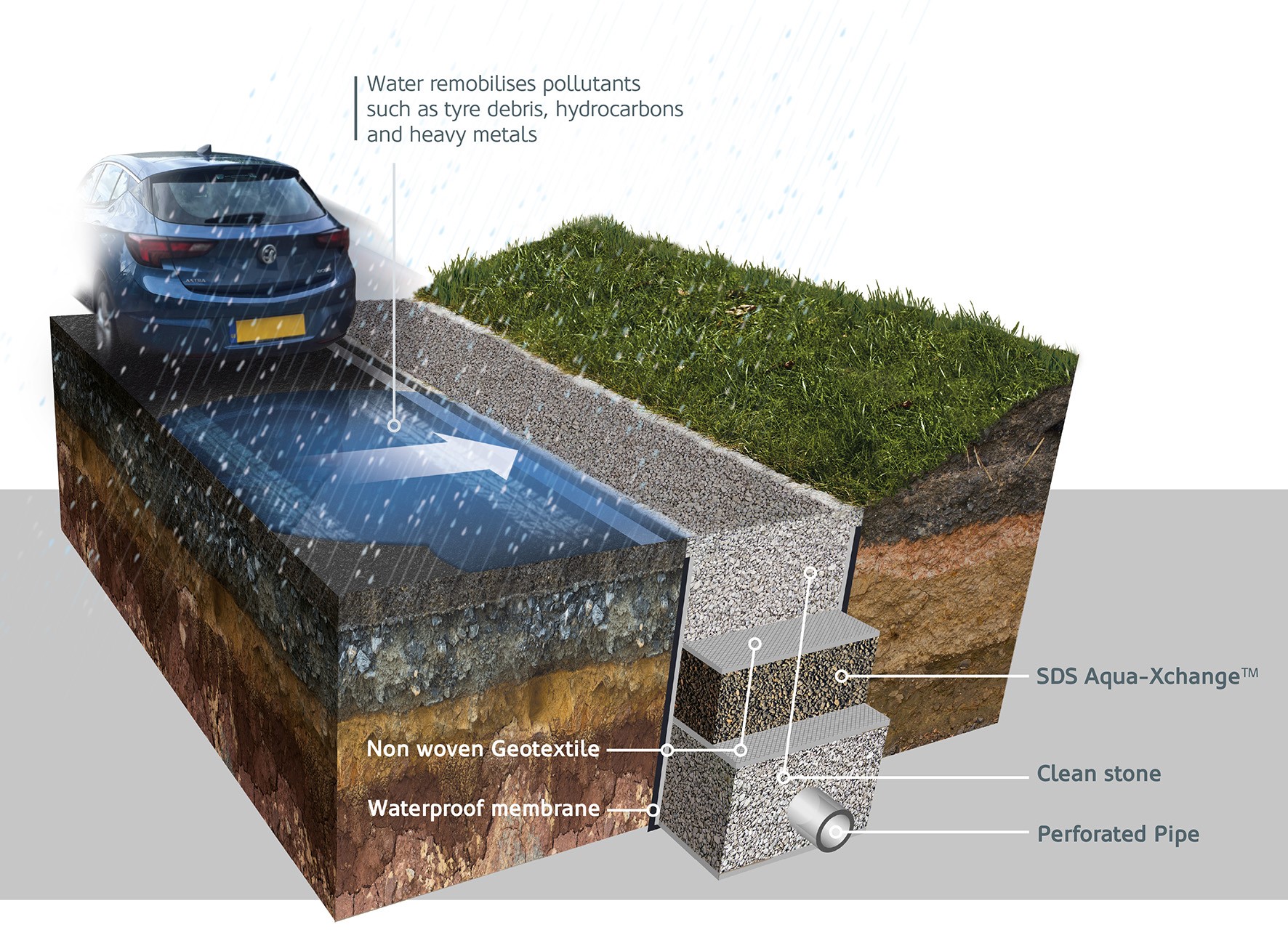 SDS Limited, a UK-based water infrastructure systems provider, has developed a new sustainable drainage material, which is designed to remove toxic heavy metals pollution from highways. 
The SDS Aqua-Xchange is a versatile granular material that captures copper and zinc in surface water runoff from motorways, trunk roads and other high-traffic areas. The material is an engineered treatment media that can be used in regulatory-compliant Sustainable Drainage Systems (SuDS). Independent testing has shown it can achieve 99% removal of dissolved copper and zinc, toxic metals, all identified by Highways England as 'priority pollutants' and subject to strict regulatory controls.
The SDS Aqua-Xchange is designed for consulting engineers and infrastructure contractors to deploy as stormwater treatment in highways drainage, as well as on other higher risk locations such as retail car parks, freight and logistics hubs.
SDS worked with scientists at the University of Chester to develop the SDS Aqua-Xchange, which is a combination of naturally-occurring materials and uses the processes of adsorption and ionic exchange to form unbreakable bonds with the heavy metals, including copper and zinc, capturing and retaining them even in heavy storms.