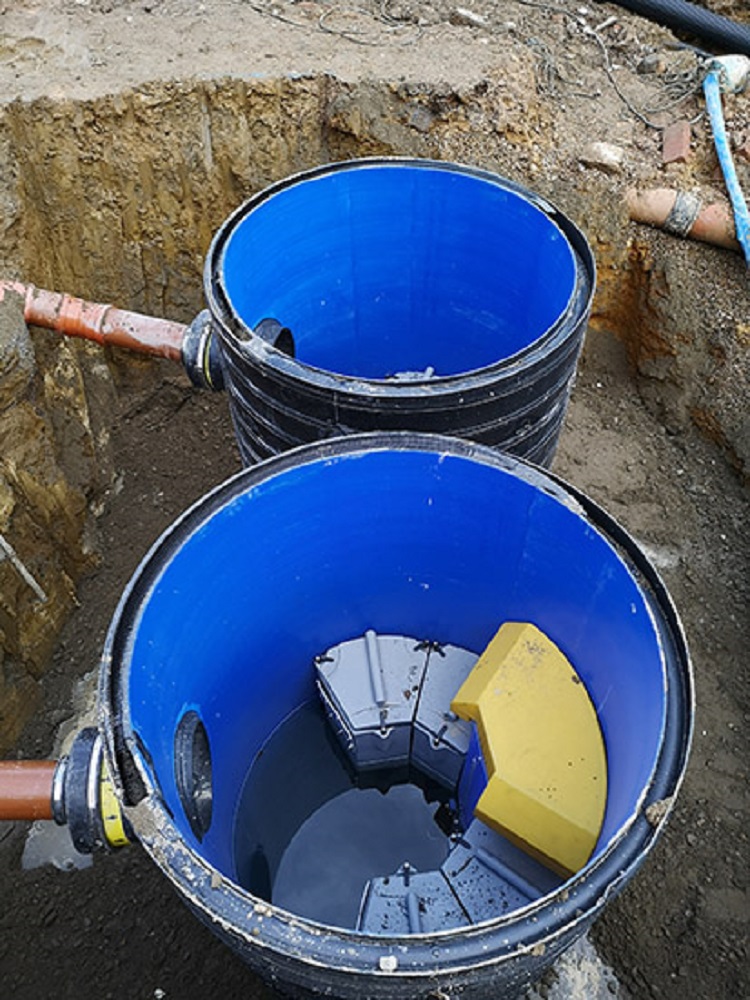 Specialists in stormwater treatment, Hydro International and Bell Munro Consulting have collaborated to develop an effective and advanced stormwater treatment solution for the Eastways project in Witham, Essex which included the construction of a new food production facility.
The project needed a drainage strategy suitable for an industrial site, to control surface water runoff and remove pollution. It was decided that all site runoff was to be via conventional drainage to a public service water sewer and would include Sustainable Drainage Systems (SuDs) in underground storage with limited flows into the public sewer, and in-line control measures to remove pollution from the runoff.
Hydro International combined two 1.2 m Up-Flo filters and one 1.8 m Downstream Defender separator.  The Up-Flo filters combine sedimentation and screening with fluidised bed filtration to deliver surface water pollution removal.                                                           
The Downstream Defender is an advanced hydrodynamic vortex separator that captures and retains coarse and fine sediment, oils and floatables from stormwater runoff. A compact and low-maintenance stormwater treatment solution, it enables engineers to deliver effective pollutant removal at a single point in the drainage system.