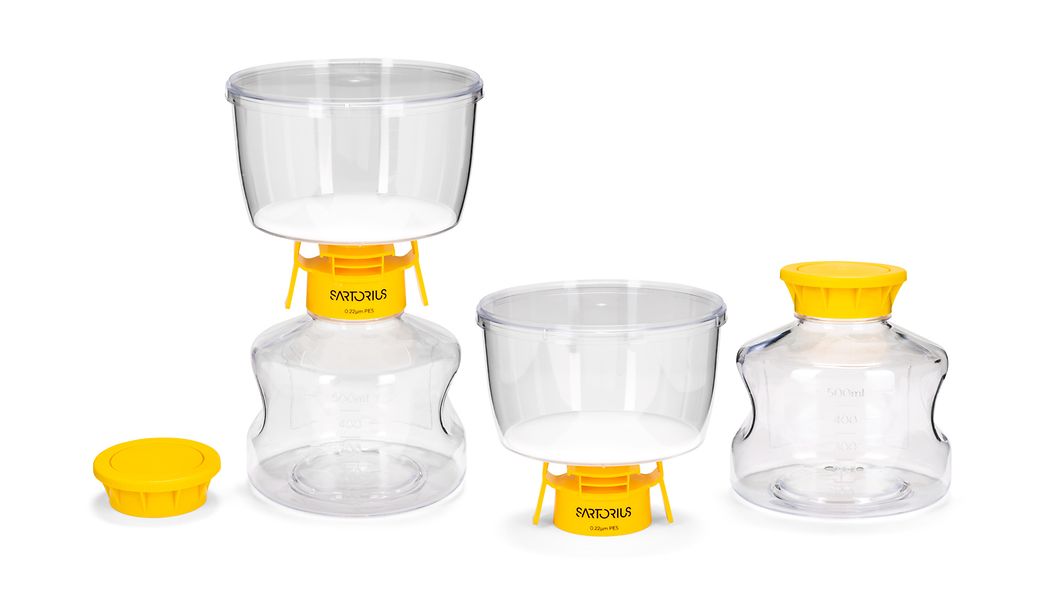 Life science group Sartorius has launched a new series of vacuum filtration units designed to offer faster and higher capacity filtration with greater physical stability for a wide range of sample types.
Modifications to the Sartolab RF|BT 150 - 1000 include:
A larger membrane surface area for optimal filtration
Replacement of the 0.45 micrometre cellulose acetate membrane with a 0.45 µm polyethersulfone membrane to increase the flow rate while maintaining low protein binding properties
An optimised centre of gravity to increase stability
Direct use on the Sartolab Multistation for parallel filtration
Product manager Catherine Leluan said: "The redesign exemplifies our commitment to engineer products that accelerate and streamline workflows, are user-friendly and are well-suited for the busy laboratory setting."
Sartolab RF|BT vacuum filtration units are designed for research and filtration of small volumes from 50 ml to one litre.
The units offer the highest flow rates with a large filtration area, a low protein affinity membrane to minimise protein loss and an optimized membrane support for a low hold-up volume.